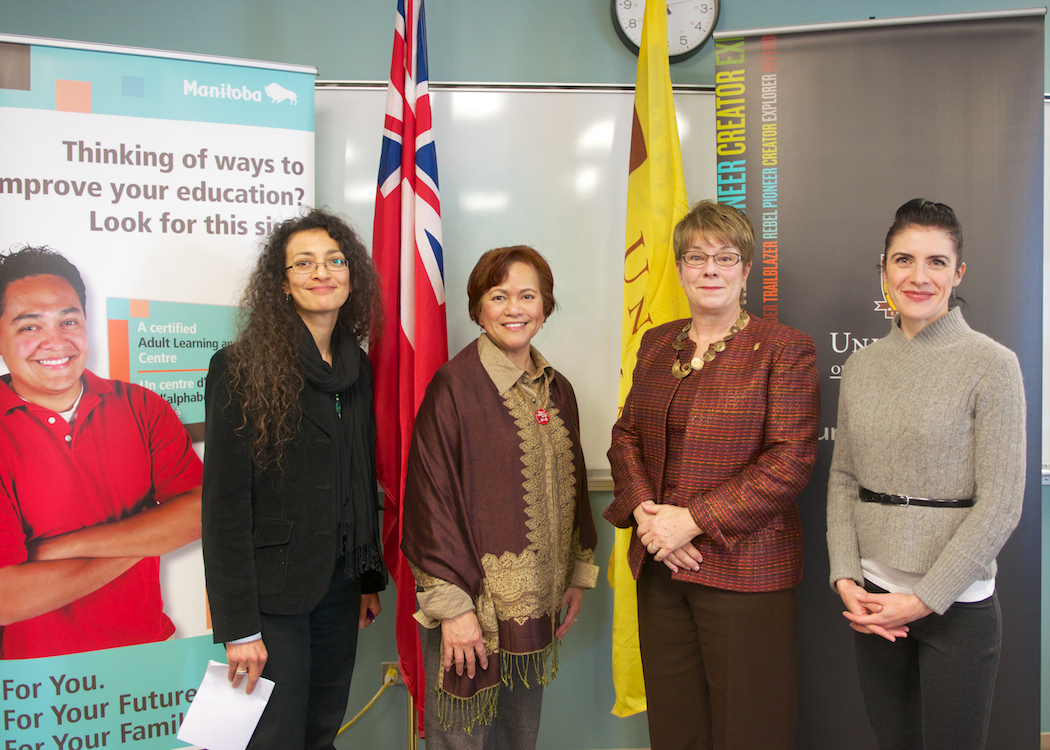 New course to set professional development for adult literacy instructors
December 9, 2013 —
The Government of Manitoba is partnering with Extended Education at the University of Manitoba to develop new professional development programs for adult literacy instructors.
Continuing education, a unit within Extended Education, is creating a series of courses that will ensure that participants from more than 42 adult literacy centers in 80 locations across the province have the necessary knowledge and skills to support learners to increase their literacy levels.
"We're pleased to partner with Manitoba Multiculturalism and Literacy to develop and deliver a specialized professional development program for adult literacy instructors working in Manitoba," says Lori Wallace, dean, Extended Education.
One new course, "Adult Literacy: From Theory to Practice," is a prime example of the collaborative initiative between the government and the university. The fully online course that begins January 2014 will form a part of a program that benchmarks core competencies and skills of literacy instructors, and strengthens their knowledge and skills to support adult literacy learners.
The Province provided a grant to defray course development costs. A content expert and course developer created the course using content from previous CE adult literacy courses, the province's current standard for literacy education and other international literacy standards.
Extended Education is committed to developing skills and competencies for adult educators and literacy instructors in the province, partnering with the province to develop and deliver the specialized adult literacy program to adult literacy instructors and learners in all adult literacy centers in Manitoba.
The program will provide literacy instructors with laddering opportunities into the Certificate in Adult and Continuing Education (CACE), a flagship program that is also recognized by the province.
Continuing education is developing the courses that will lead to a credentialed program for the Government of Manitoba. All courses will be developed and delivered by continuing education. The first course, Adult Literacy: From Theory to Practice, begins January 2014.
Adult literacy instructors wanting more information about the program can contact continuing education at: 204-474-6685 or toll-free: 1-888-216-7011 ext. 6685
For more information, please contact Lori Wallace, dean, Extended Education, at: 204-474-8009, or email: extended [at] umanitoba [dot] ca