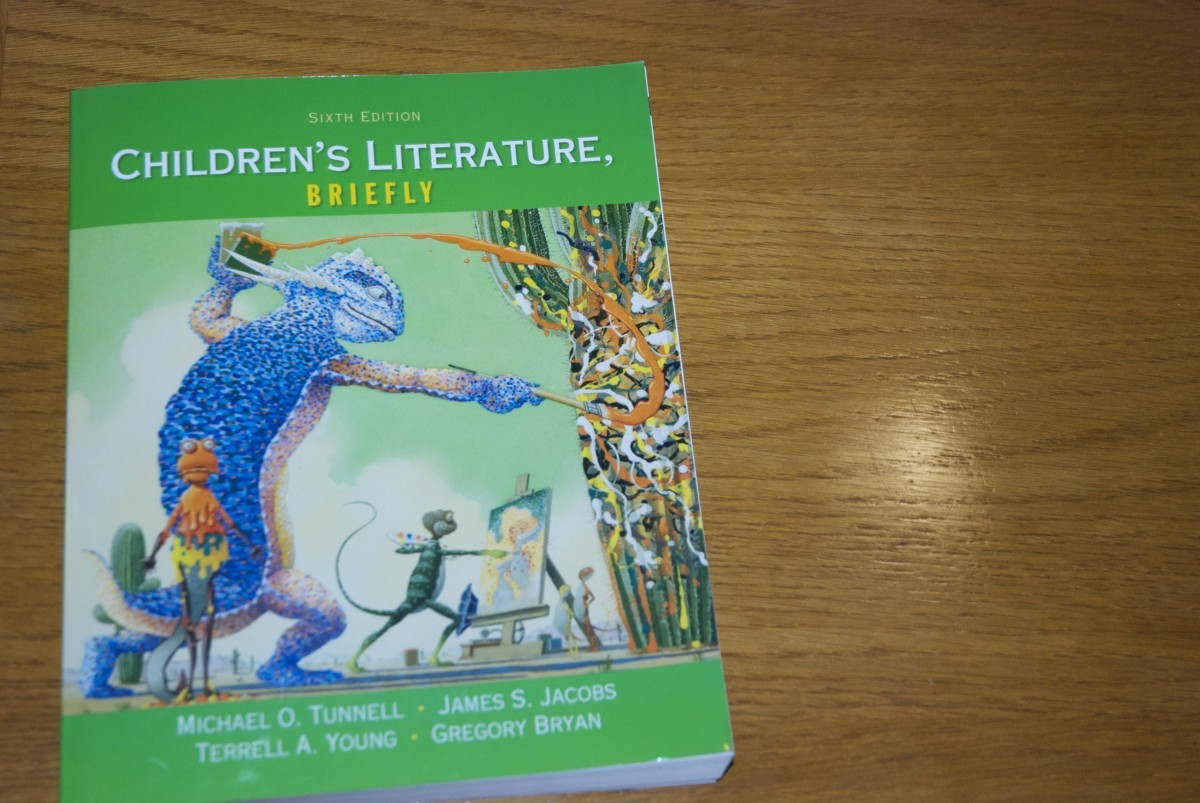 New children's literature text aims to provide inspiration for teachers' book lists
Book by Education prof Gregory Bryan examines recent trends including graphic novels, novelized fairy tales for kids
November 24, 2015 —
As a teacher, choosing children's literature for the classroom is an increasingly complex task. New titles are published constantly, and it is difficult to create a comprehensive list of books that is modern and relevant but also contains the classics.
Children's Literature, Briefly. Sixth Edition, which was co-authored by Faculty of Education professor Gregory Bryan, aims to do just that.
Written with Terrell A. Young from Brigham Young University in Utah, the textbook aims to provide an overview of the best of children's literature, for students from pre-Kindergarten to Grade 8 levels.
"I am often asked for books for kids of different ages," says Bryan, who teaches children's literature and literacy education in the Faculty of Education.
"I think it is a really good resource for teachers, especially, to have, because there are so many quality recommendations in there, as well as discussions about what makes something quality."
One of the goals of the text, which was first written in 1996 as a "textbook for people who don't like children's literature textbooks," is to encourage teachers to develop their own book lists.
The book contains helpful lists at the end of each chapter, including Fifteen Timeless Gems, Fifteen Gems of the New Millennium, Others We Like, Easier to Read and Picture Books. The Gems of the New Millennium list, says Bryan, was created because some of the complaints of the earlier editions were that there were books that were old or out of print. Including books published since 2000 and Timeless Gems means that classics are still included in the book alongside newer, modern titles.
"One of the things we say is, these are books we recommend, but ultimately the best list is going to be an individual's list. This is maybe a starting point to constructing your own list of best books," says Bryan.
He notes that while teachers often keep their own lists, the problem is, they often aren't adding to them, so they may be including books that are dated.
"It doesn't make it bad, but it may make it less relevant for today's audience. So a book like this is helpful for additional recommendations—so they can get started."
Trends in kids' lit
In terms of assisting educators, the book talks about the use of children's literature in classrooms. For example, Children's Literature, Briefly, discusses the use of children's literature across the curriculum, Bryan says, so for example, talks about how you could use the book in a science setting or social studies setting, not just in English or language arts.
Bryan began co-authoring the textbook before its Fourth Edition came out. Originally written by Michael O. Tunnell and James S. Jacobs, two of his children's literature professors while he was doing his undergraduate and masters' degrees in Utah, they asked him to help out as they were nearing retirement.
He and Young have now basically taken over the duties of the book, which is re-released and updated about every four years.
"A lot of it is just keeping up to date with new releases," says Bryan, whose office is overflowing with books for everyone ages zero to young adult.
The Sixth Edition contains some new research into children's literature and children's book illustrations, he notes.
There are also several new trends that are discussed in the sixth edition, says Bryan.
For example, for the first time, the book contains a discussion of young adults' novelized versions of fairy tales.
"There's a lot of that going on now," Bryan says. "You see it on TV shows such as Once Upon a Time. We also see it in movies. It's a real area of interest now."
These types of stories used to be presented as picture books with fairly abbreviated texts, but have now been written into long novels, says Bryan. Some that have been recently made into novels include Beauty and The Beast, Rapunzel and Cinderella, he notes.
Another major development in children's literature has been graphic novels, which the book discusses.
"There has been an absolute proliferation of the graphic novel—for children and young adults—even for the very young."
They run from basic, with limited text to very extensive, notes Bryan. For example, he has a graphic novel in his office which is a lengthy biography of Louis Riel. He shows another graphic novel that contains some big topics for young adults, including witchcraft, suicide and lesbianism.
"So there's stuff for mature readers."
Yet another trend, says Bryan, is to have novels produced as graphic novels, so there is both the novel and the graphic novel it is based on.
"Graphic novels are huge right now. This is the first time in this particular textbook that we have discussed it in any sort of length."
Top-rate illustrations also featured
The book also contains numerous pages and discussions of colour illustrations taken from children's books.
Bryan is enthusiastic about the state of artwork in children's books these days.
"Some of the best art in the world today is being produced for children's books." In the book, Bryan includes some of his own research on American picture book illustrator Paul Goble. He has just written Goble's biography and is working on another book which is a selection of Goble's paintings and the stories behind them.
The next edition will be out in 2020, and Bryan has started working on it already. Bryan says the text is widely used throughout North America, and while it used to contain a fair bit of American publishing, it now has more Canadian content because of his location in Canada.
"That's actually what I read most, that's what the publishers are sending me is the Canadian texts. There are certainly far more Canadian titles than ever there have been."