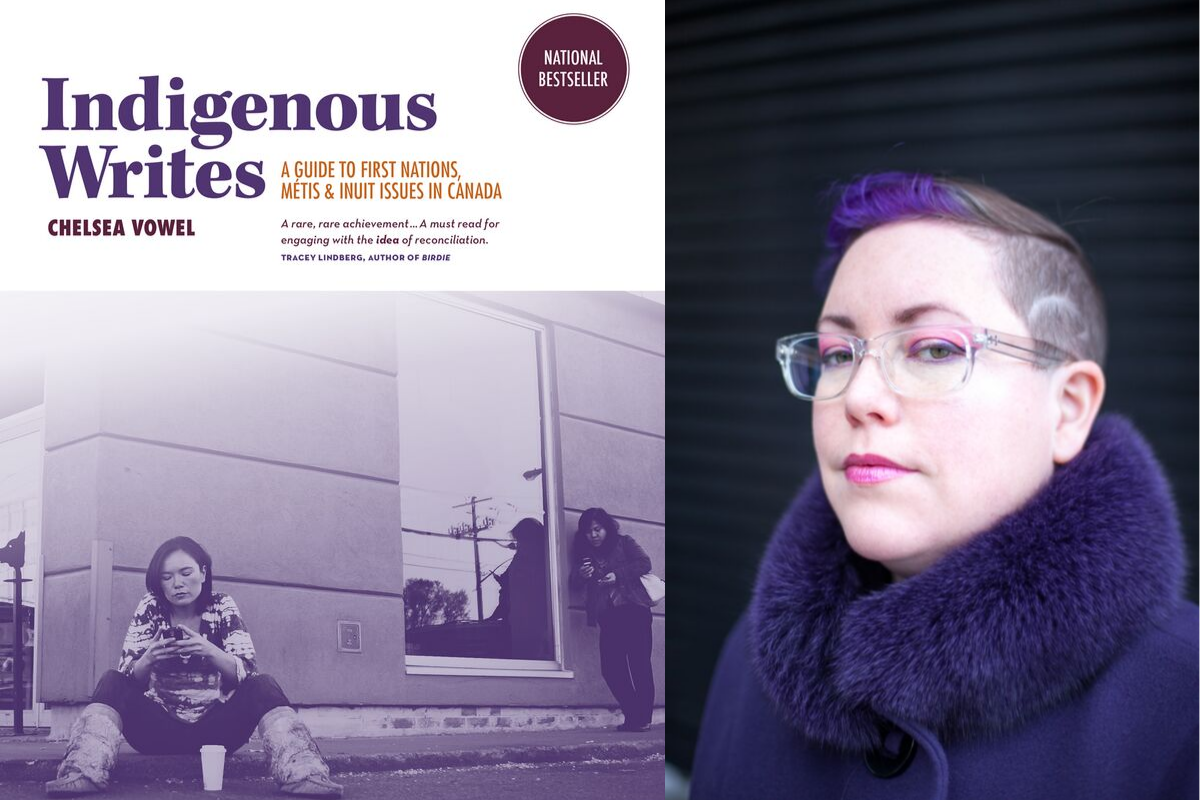 New book club encourages conversations of anti-racism, decolonization and reconciliation
Indigenous Engagement is excited to launch a new campus and community book club called Unsettling Ideas. The readings will focus on Indigenous issues and encourage thoughtful discussion.
October 7, 2019 —
Unsettling Ideas: Winnipeg Chapter is a book club intended to engage students, staff, faculty and community in discussions around anti-racism, decolonization and reconciliation. The book club will meet once in the fall semester, and again in the winter semester. All titles of the book club will be authored and/or edited by Indigenous writers, thinkers and academics.
The first selection is Indigenous Writes (Highwater Press) by Chelsea Vowel. Vowel is Métis and is a graduate student and Cree language instructor in the Faculty of Native studies at the University of Alberta. She is active on twitter, blogs on her own website and is one half of the team behind the Indigenous feminist sci-fi podcast Métis in Space.
Written in a casual, essay-style format, Indigenous Writes reads almost as a handbook to the questions Indigenous people face on a daily basis. What is the difference between First Nations people, Métis and Inuit? How do we navigate blood quantum? What exactly is cultural appropriation? All of subjects, and many more, are discussed in great detail throughout this text.
"These questions and curiosities can be uncomfortable for a lot of people," says Nickita Longman, Communications Coordinator with Indigenous Engagement. Longman, who adopted the Winnipeg Chapter of Unsettling Ideas from her previous work with a similar book club in Regina, explains that the goal is to create a space where everyone who attends the book club will engage in a healthy but challenging dialogue that stems from themes in a piece of literature each attendee has spent time with. "It's almost as if the piece of literature will operate as a buffer," Longman adds. "People feel much more comfortable engaging in discussion when they are provided with plenty of context."
The options to attend a meeting will include a lunch gathering at Migizii Agamik – The Bald Eagle Lodge during the day, or an evening meeting will take place at the William Norrie Centre in the north end. Each meeting, hosted by Chelsea Vowel, will make space for dialogue and reflection from readers with a Q&A portion. The lunch meeting will be live-streamed through social media and made available to public. Everyone is welcome to join either event in person or follow along online. Registration is encouraged for the lunch meeting.
Interested participants are encouraged to seek out titles from the U of M bookstore, local bookstores or borrow from libraries. Migizii Agamik will have a small loanable collection of each assigned title to lend to students on a weekly basis. Please contact Sarah [dot] Olson [at] umanitoba [dot] ca to reserve a copy!