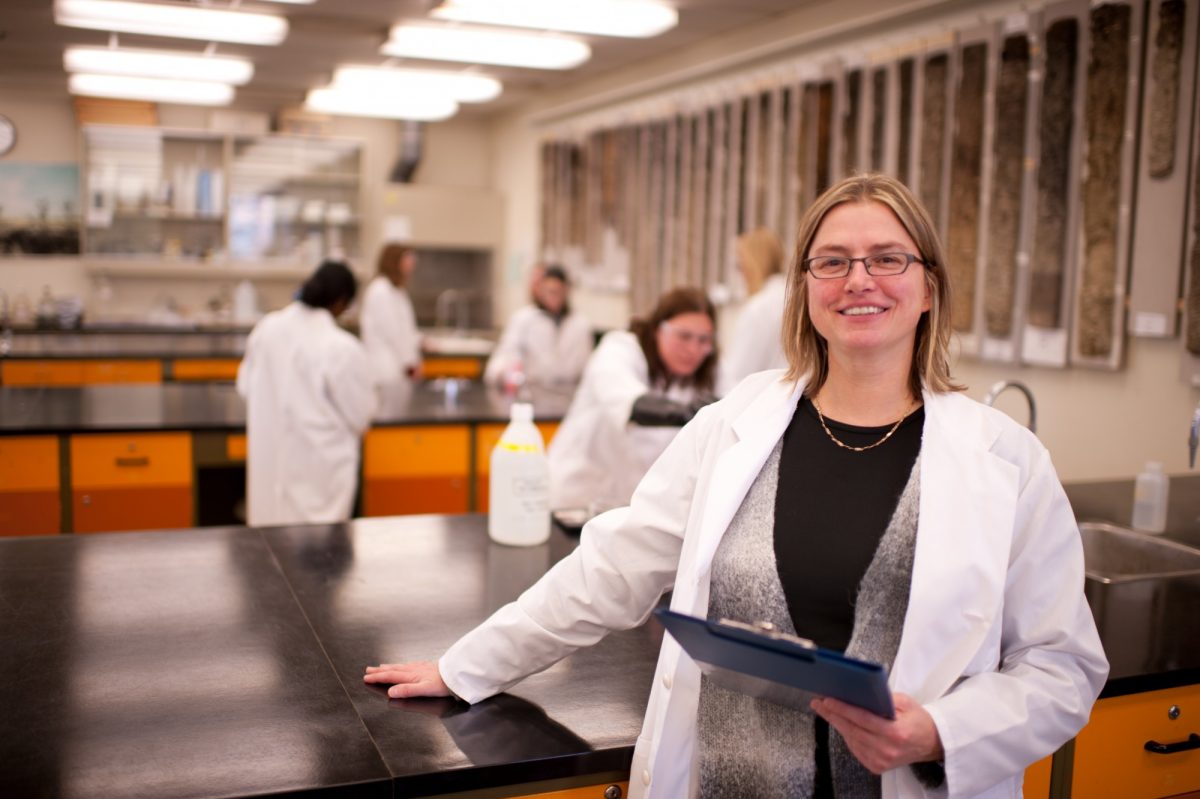 New Associate Vice-President (Research) appointed
Accomplished scientist and leader will enhance research enterprise
April 23, 2021 —
Dr. Annemieke Farenhorst was appointed Associate Vice-President (Research) by the Board of Governors at its meeting on April 20, 2021. Farenhorst will begin in the role on July 1, for a five-year term ending June 30, 2026.
"I am delighted to welcome Dr. Annemieke Farenhorst to my team. She is an accomplished scientist, leader, teacher and community partner, who will enhance the research enterprise at the UM." said Dr. Digvir Jayas, Vice-President (Research and International) and Distinguished Professor.
Jayas added, "At this time, I'd like to acknowledge and thank Dr. Gary Glavin, the outgoing Associate Vice-President (Research), for his more than 12 years of leadership and administrative service to the research community."
Farenhorst currently serves as Associate Dean (Research) and professor of soil science in the Faculty of Agricultural and Food Sciences and is a Registered Professional Agrologist. She joined UM in 1997 and holds a doctoral degree in Geography from the University of Toronto and a doctorandus degree in physical geography and soil science from the University of Amsterdam.
"I am so excited about this new opportunity to further contribute to growing the research community at the University of Manitoba," said Farenhorst. "Being able to help support the diverse and rich forms of research, scholarly, and creative works at the University of Manitoba, is really a dream come true.
She noted that, "A priority for me in this new role, will be strengthening partnerships with Indigenous communities, which I believe to be at the core of the future of our institution, including successes in student enrollment and growing our research enterprise through two-eyed seeing."
An active researcher, she holds active grants from the Natural Sciences and Engineering Research Council of Canada (NSERC), the Canadian Institutes of Health Research (CIHR), and the Social Sciences and Humanities Research Council (SSHRC) and has supervised more than 100 students and postdoctoral fellows in natural and social science research projects.
In her capacity as the NSERC Chair for Women in Science and Engineering Prairie Region from 2011 to 2020, Farenhorst helped shape Canada's Dimension Charter for post-secondary institutions. She is the elected Secretary of Division VI (Chemistry and the Environment) of the International Union of Pure and Applied Chemistry and the co-lead of the United Nations Academic Impact Sustainable Development Goal (SDG) 6 Hub – Clean Water and Sanitation. She led a research training program for First Nations water and sanitation security (2013-2019), as well as a program to advance food security for small-scale farmers in Central America (2005-2014).
As Associate Vice-President (Research) her portfolio will include supporting institutional applications/nominations to programs such as CFI, CRC, NCE, Genome Canada, and the monitoring and guiding of UM's policies and procedures with respect to research ethics and compliance, specifically, the use of controlled goods, bio-hazardous materials, animals and humans in research and teaching. Farenhorst will also provide leadership towards the integration of equity, diversity and inclusion programming across all disciplines and practices as it applies to research carried out by UM.
Farenhorst has been recognized for her professional contributions through a range of awards including WXN's Canada's Most Powerful Women Top 100 Award (2016), the Ms. and Mrs. Ralph Campbell Award for Meritorious Service in University Outreach (2015) and the Queen Elizabeth II Diamond Jubilee Medal (2012) for leadership in pesticide research and community involvement.
She joins Jayas' team with Dr. John (Jay) Doering, who was recently reappointed as Associate Vice-President (Partnerships) through June 30, 2024.