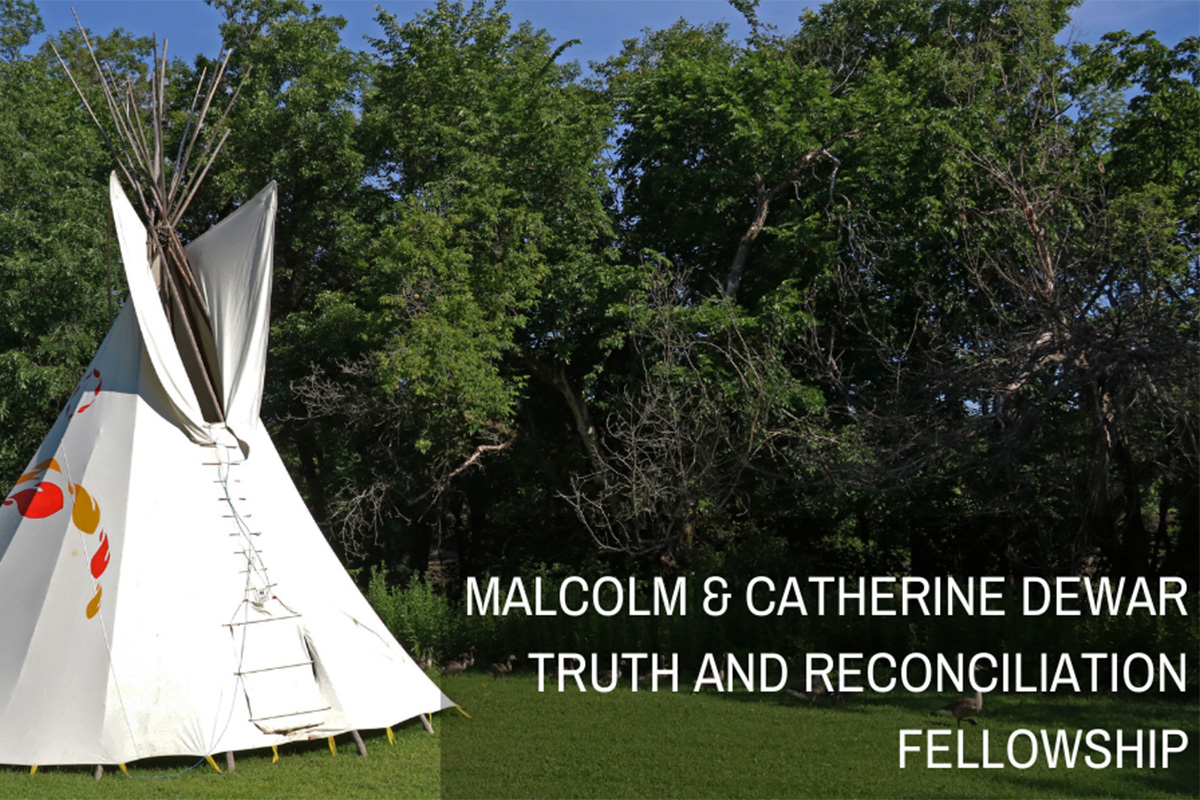 'Never forget how important your voice is'
Alumni fund Reconciliation research for graduate students
August 25, 2021 —
For Malcolm and Catherine Dewar, one of the key words in the Truth & Reconciliation Commission of Canada's (TRC) 94 Calls to Action is "action": intentional and effectual.
To bring momentum to the TRC's Calls to Action, the alumni couple have established a fellowship to reward the academic achievements of UM graduate students pursuing research in the area of Truth and Reconciliation.
"We have been appalled for many years by the treatment of Indigenous people in Canada," explains the Dewars. "The Truth and Reconciliation Commission addressed many of these in their 94 Calls to Action and we are concerned that many will gather dust on a shelf. A graduate student's thesis is a way of evaluating and implementing a course of action for one or more of the calls. Hopefully they will be a role model for researchers or activists to follow in the future."
The Dewars are no strangers to graduate work and its impact. In 1972, both earned their master's degrees from UM – Catherine in human nutritional science and Malcolm in sociology. They describe themselves as "firm believers in serendipitous discovery" and the value research can provide to solving problems in society.
"This gift is generous, meaningful, and a big step in building healthier relationships between Indigenous communities and Canadians because it allows for a focused, nuanced, and thorough approach by those with the most to inherit from reconciliation today," says Niigaan Sinclair, professor in Native Studies at UM and member of the fellowship's selection committee.
Beginning in the 2020-2021, the fellowship will award $8,000 to a graduate student who is undertaking or plans to undertake research focused on the TRC's 94 Calls to Action. They must also have self-declared as a First Nations, Métis, or Inuit person from Canada and have a direct family connection (intergenerational or otherwise) to a Residential School.
The Malcolm & Catherine Dewar Truth and Reconciliation Fellowship adds to the diverse body of Indigenous scholarship and research already being done at UM including in the areas of Indigenous governance, education and legal reconciliation.
Sinclair encourages students to consider Truth and Reconciliation research as an opportunity to help chart a path forward for all Canadians. "To students interested in applying I say: believe in yourself and others do too. Apply, succeed and never forget how important your voice is."
The first recipient of the Malcolm & Catherine Dewar Truth and Reconciliation Fellowship is Robin Neckoway. Robin is an intergenerational Survivor, with family members on both parents' sides having attended Residential Schools. Robin obtained a BA in Economics from the University of Winnipeg in 2011 and is currently obtaining his MA in History at UM.
Robin's research looks at the colonial experiences surrounding hydro development in Northern Manitoba and examines the power that records have in restoring relationships between Indigenous Peoples and the state.
Robin's research aligns directly with the Calls to Action which address the governments and call for the implementation and adoption of the United Nations Declaration on the Rights of Indigenous Peoples (UNDRIP). Moreover, it is related to the restoration of treaty relationships, the call for a greater control of resources and a call for governments to affirm the rights of Indigenous Self-Determination.
We congratulate Robin Neckoway on receiving this award and wish him luck as he pursues this exciting and important research.
The 2021-2022 award is now open for applications. To apply, visit the NCTR website: nctr.ca