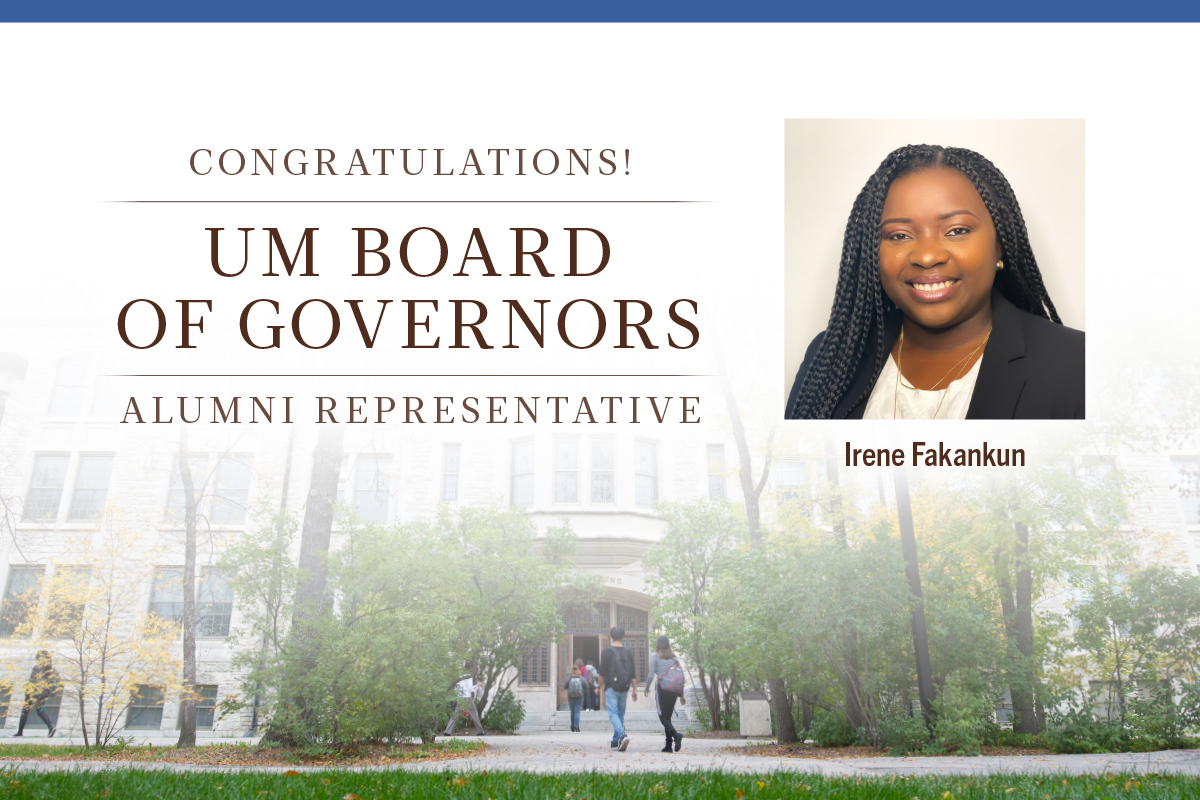 Alum and chemistry instructor to serve as voice of alumni in UM governance
The votes have been counted and UM alumni have selected Irene Fakankun [PhD/21] as their next alumni representative for the UM Board of Governors.
"Representation matters. UM's future depends on the holistic perspective of different generations, races, genders and professions," says Fakankun. "Conversations are more prosperous and an upward trajectory is inevitable when different opinions are involved. Knowing that my voice, born from experiences unique to me, will contribute to shaping the future of UM is a privilege, and I am grateful to everyone who has trusted me with their vote."
More than 2,500 votes were cast and Fakankun was chosen from the diverse list of five candidates.
read full story
+