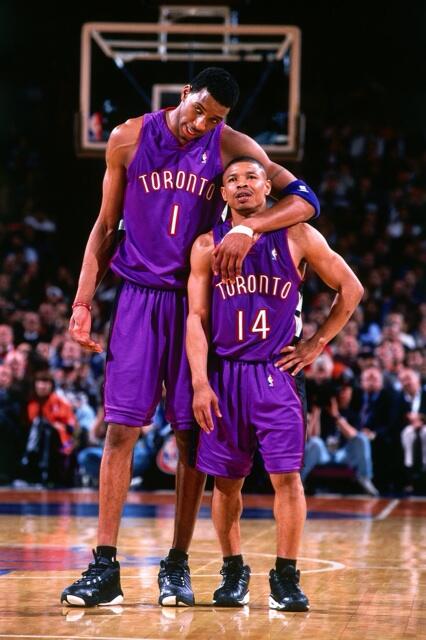 NBA on campus
NBA Legend Muggsy Bogues and more will be part of the NBA All-Star Challenge at the U of M
November 18, 2015 —
The National Basketball Association's 2016 All-Star Tour makes a stop at the University of Manitoba on November 20 and 21.
The excitement will start on Friday when the NBA ally-oop station will be set up in the New Gym at the Frank Kennedy Centre from 10:30 a.m. to 4 p.m.. Stop by and show off your best dunk!
On Saturday, basketball players over the age of 14 have the chance to compete in the Bell NBA All-Star Challenge. The pre-qualifier for a 3-point shootout, skills challenge and dunk competition will begin at 9:00am and run until 1:30pm.
At these are qualification tournaments, competitors will earn their chance to compete at the Bell NBA All-Star Challenge later that day during the Bison basketball games against the University of Alberta Pandas and Golden Bears. Women's action tips off at 4 p.m. and the men at 6:30 p.m.
The top All-Star challenge competitors will compete for a trip to Toronto and a chance at the national title at NBA All-Star 2016 in Toronto.
For more information, click here.