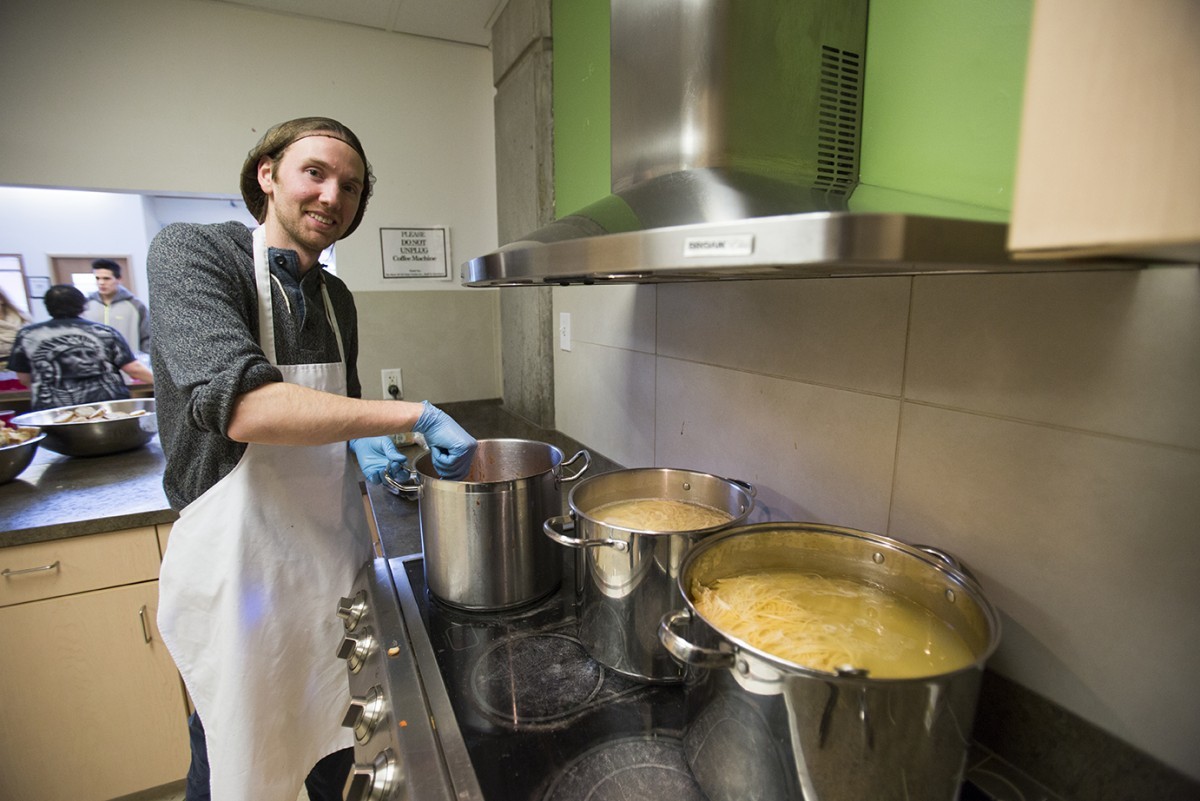 National recognition for student employee
July 2, 2015 —
University of Manitoba student and Student Life employee, Darby Cumming, says experiential learning opportunities have been the catalyst of his recent success.
"I truly can say that two years of experiential learning has been far more beneficial for me than five years in the classroom," says Cumming. "I think it's something everyone should get involved in."
Cumming recently returned from the Canadian Association of College and University Student Services (CACUSS) 2015 conference: Whole Campus, Whole Student in Vancouver where he received the CACUSS Student Leadership Award in recognition of his outstanding contributions to and passion for student affairs.
"It was the first conference I've ever attended," says Cumming. "It was quite the experience; I gained a lot from it."
Cumming says the last two years of his life have really been transformational as he has embraced new experiences and discovered what he's passionate about.
He credits this to his decision to embrace extra-curricular and co-curricular activities. He says during his initial time on campus completing his Bachelor of Arts in History, he didn't join any student groups and he didn't learn a great deal about himself or his goals.
He briefly entered the work force following graduation, and then decided he needed to go back to school. Cumming started a graduate program taking a variety of courses that piqued his interest. He has since paused grad school to pursue a certificate through the U of M's Division of Extended Education.
"At 24, I came back to school [and] got involved in as many extracurricular activities as I could," he explains.
He says the Student Leadership Program he took through Student Life has opened many doors for him. The experience led to an internship as the coordinator of the World W.I.S.E. Resource Centre and eventually to his current job with Student Life as the summer leadership programs assistant.
"It's too bad more students don't realize how great the opportunities are," says Cumming. "There are really fantastic programs that can actually shape where you're going in life."
Cumming is also involved with Volunteer Language Exchange Program (VLEP) as well as the Immigrant Centre downtown. He even founded a cross-cultural group that meets weekly to provide international students opportunities to engage with Canadian culture and language.
"We think he has found his calling in service, particularly serving international students and students developing their leadership," wrote Cora Dupuis, Director, Student Life; Tony Rogge, Director, International Centre for Students; and Sarah Saunders, Student Leadership Coordinator in their joint nomination of Cumming for the CACUSS award.
Cumming thanks his nominators for believing in him and giving him the opportunity to participate in the conference.
"I think if you're passionate about what you do, you don't need recognition for it," he says. "But I'm very flattered that people have good things to say about me."