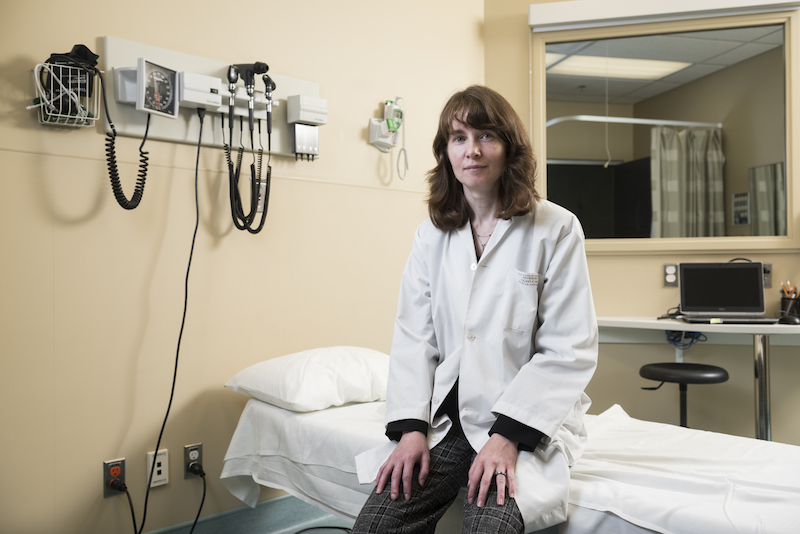 Moving MS research forward
New Research Chair named in Max Rady College of Medicine
June 13, 2016 —
There are roughly 100,000 Canadians with multiple sclerosis (MS), the highest number of people with MS per capita, according to a 2013 study by the International Multiple Sclerosis Federation.
On June 13, the university named its newest research chair, Ruth Ann Marrie, as The Waugh Family Chair in Multiple Sclerosis. The chair was established as a result of a $2 million gift to the Front and Centre Campaign from the Waugh Family Foundation, led by its founding members, Rick and Lynne Waugh.
"The research undertaken by Dr. Marrie and her team will move the knowledge about multiple sclerosis forward and have an impact on the thousands of Canadians currently living with this disease every day," says Digvir Jayas, vice-president (research and international) at the University of Manitoba. "The Waugh family has made significant contributions to the betterment of Canadian society and our world through their philanthropic activity in social services, health and education and we are very grateful for their support."
The Province of Manitoba also announced $1.1 million of funding to support MS research at the University of Manitoba.
"By coming together, we can invest in the future of research and help make a difference for so many Manitobans and their families," says Manitoba Health, Seniors and Active Living Minister Kelvin Goertzen. "I know the provincial funding of $1.1 million dollars will help the new chair guide research that will lead to better understanding of the causes of multiple sclerosis and improving health for those directly affected by the disease."
Marrie is a professor in the departments of internal medicine (neurology) and community health sciences at the Max Rady College of Medicine, a Don Paty career scientist and director of the MS Clinic at Winnipeg's Health Sciences Centre.
"I am honored to be the first person to hold the Waugh Family Chair in Multiple Sclerosis Research," says Marrie. "This research will support the continued expansion of our research program, which aims to understand the causes of MS, factors that influence outcomes in MS, and to improve the quality of life for affected persons and their families."
The endowed chair is also generously supported by the MS Society of Canada, the Dr. Alfred E. Deacon Medical Research Foundation, and the department of Internal Medicine at the University of Manitoba.
Research at the University of Manitoba is partially supported by funding from the Government of Canada Research Support Fund.