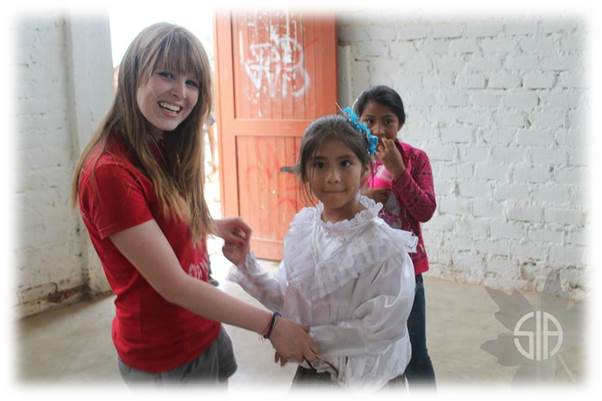 More than coursework: Learning about life in Peru
June 10, 2014 —
WHAT: The course 'Inter-Professional Service Learning in Peru'.
HOW IT STARTED: The program is designed to offer undergraduate, post-baccalaureate and graduate students the opportunity to work with an international NGO in a community development setting.
HOW IT WORKS: The course gives students across professional fields like education, social work and human ecology an opportunity to work together in a developing country. In Pacifico de Villa, an impoverished community on the outskirts of Lima, U of M students—alongside students from Ontario universities—helped to establish a pharmacy, an after-school daycare program and a parenting program. They also contributed to classroom teaching in schools in the community.
IN HIS OWN WORDS: "[The program] exposes them to experiences working with people from other professions and reminds them of how their background in education can be used in a broader, international setting," says David Mandzuk, dean of the Faculty of Education. "Our students have found the Peruvian people to be extremely appreciative of our students' efforts during their time in their community. They return with new perspectives on life and a much better appreciation of issues related to social justice and human rights that they can then weave into their own teaching."
---
FUNDERS AND SUPPORTERS: This initiative is supported by the participating faculties. Technical and logistical support is provided by Solidarity in Action Inc. The University of Manitoba Faculty of Education provides several scholarships for students in financial need who wish to participate.
---
LEARN MORE