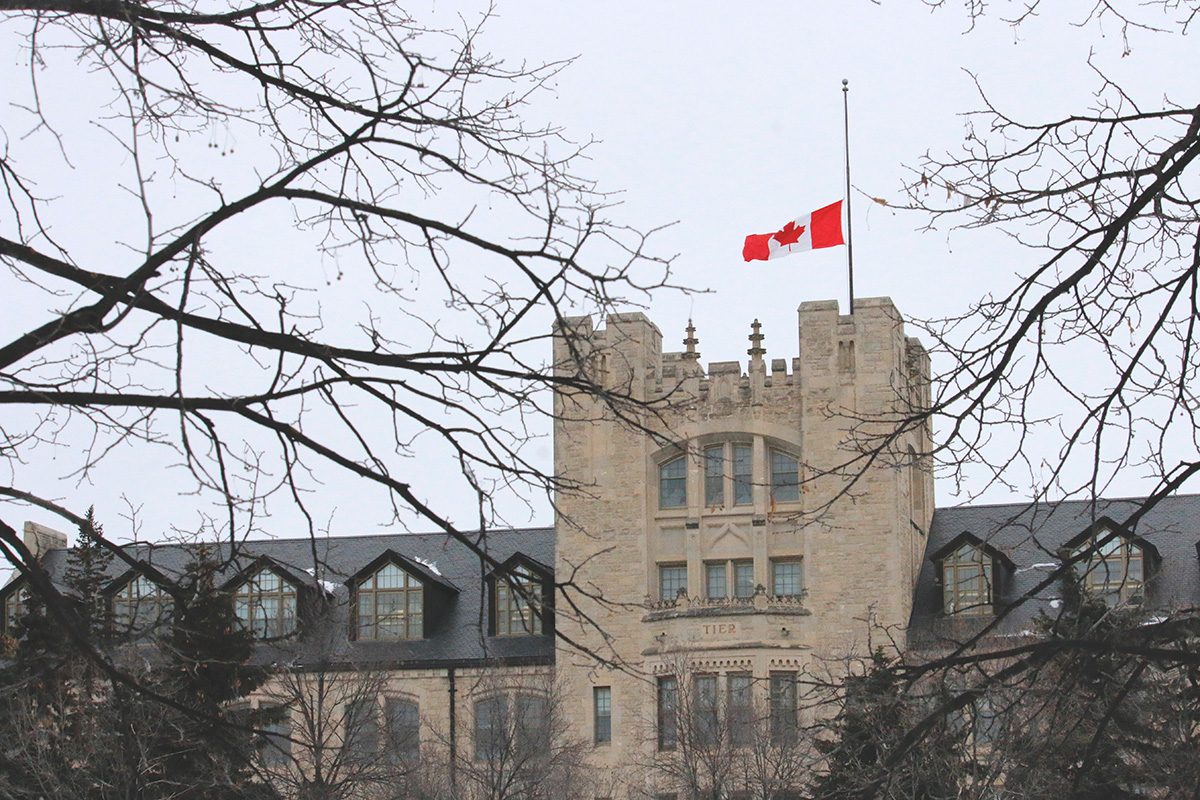 Moment of silence to honour victims of plane crash
January 14, 2020 —
A message from UM President and Vice-Chancellor David Barnard:
At noon on Wednesday, Jan. 15, the University of Manitoba will join other universities across Canada in holding a moment of silence to honour those lost in the Ukraine International Airlines Flight 752 tragedy.
UM community members are welcome to gather in 524 UMSU University Centre at Fort Garry or the Buhler Atrium at Bannatyne campus where, at noon, we will observe a minute of silence to mourn the loss of our neighbours, classmates, friends and colleagues.
If schedules preclude you from joining us, I welcome you to pay your respect as you see fit. Those leading classes or laboratories are invited to pause and participate.
I have asked that the flag over Tier Building remain at half-mast until the end of the day Wednesday and the bells of St. Paul's College ring at noon for a full minute in honour of all those who perished.
UM students, faculty, and staff are reminded that resources are always available through a number of services: