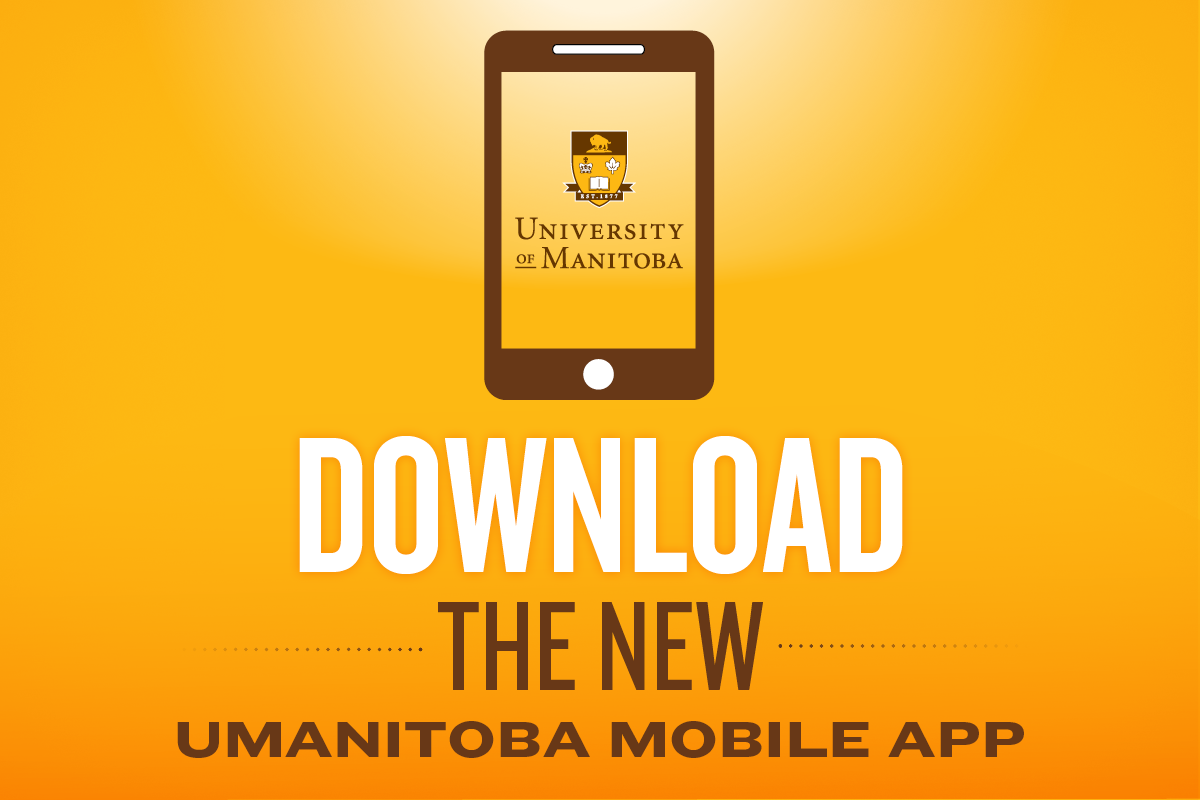 Mobile app gets new look
November 16, 2015 —
University of Manitoba students will notice some big changes when they update the UManitoba mobile app. Recently launched, version 5.1.7 comes stocked with new features and a new look.
One of the most noticeable improvements is the updated theme that uses a more modern design. This clean and simple aesthetic is more in line with current "flat" designs that are promoted by Apple, Google and Microsoft.
The mobile app has also moved from an icon-based home screen to a more modern menu style. Key features are located at the top of the menu for easy access. This menu style will also make it easier for students with visual disabilities to navigate the app.
Some of the key improvements include:
Schedule now provides students with their schedule for up to two weeks in a very easy to navigate user interface.
Grades show students their entire academic history that is somewhat faster than previous versions. With one tap students can see everything, the back-and-forth navigation has been removed.
New Course List feature shows future and past courses.
Exams provide more details for students.
Maps is now using a mobile web application with a fresh look and feel.
Transit also received a facelift and is designed to be more consistent with Winnipeg Transit visual guidelines.
The feature set was simplified for the mobile app and features that were not used have been removed. This reduces the clutter and will make navigation easier.
The UManitoba mobile app is available now for download on Apple and Android devices.