Mini U Programs leading at home, hoping to help through challenging times
Using social media to provide helpful tips and activities for children
April 1, 2020 —
As children everywhere are learning how to cope with new ways of learning and staying in touch with friends, parents are continually searching for different options to keep their young ones busy, entertained and active during this prolonged time at home.
Mini U Programs has been one of the city's most popular day camps for children for more than 40 years and is now offering an online resource for parents and children at home.
Currently, Mini U staff are posting creative games, tips and activities to the @miniuprograms Instagram and YouTube channels daily. Their hope is to help relieve some of the angst that parents might be feeling as families navigate through self-isolation and the unfamiliarity of the extended time at home.
"As we stay at home, keeping our children engaged in positive activity can be a challenging transition for parents," says Mini U Programs director, Jay Gamey. "Leading through play can create moments that have a lasting impact between you and your child. Our team wants to help you along the way."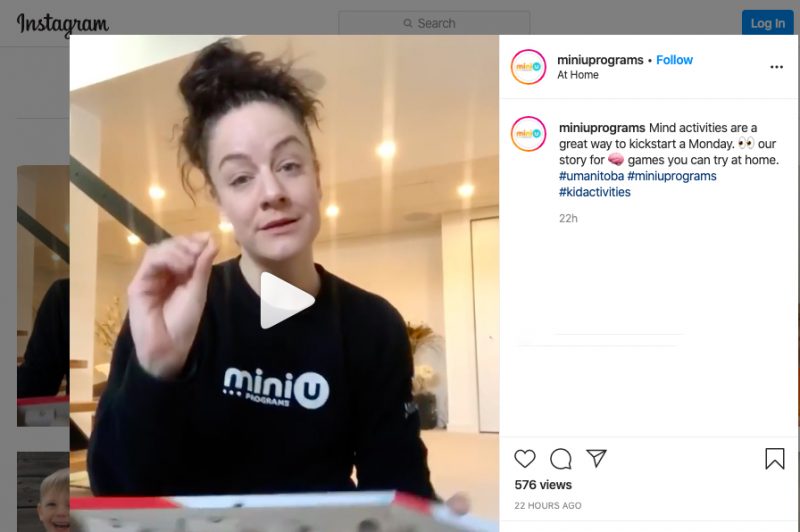 Mini U Programs recently announced the cancellation of its spring and summer programs scheduled to run from April 13 and July 6 through September 4 respectively.
For all details about Mini U Programs and the Mini U Experience, visit miniu.ca or follow Mini U Programs' videos on their YouTube or Instagram channels.
Related story:
Mini U summer programs cancelled