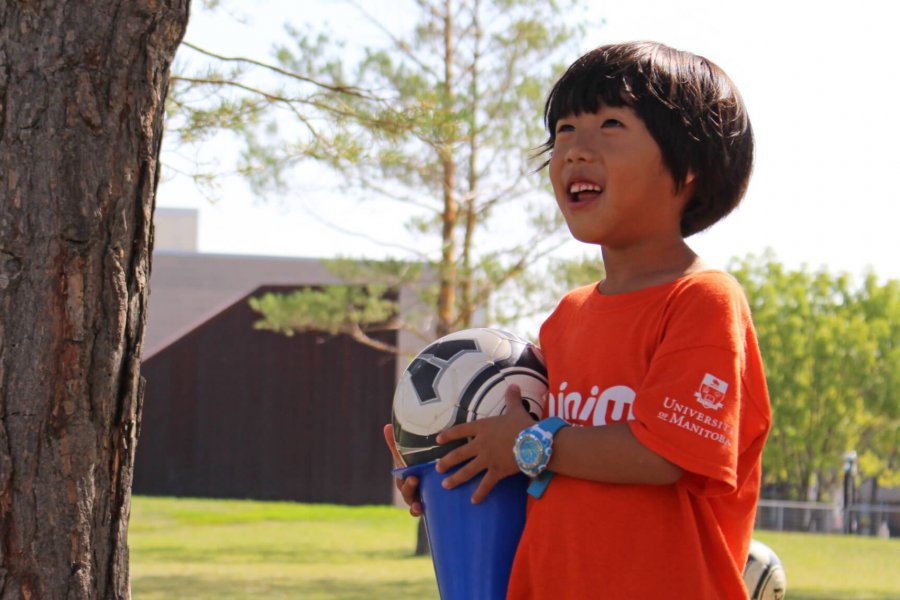 Mini U, Junior Bisons make their return to summer programming
Applications now open for student summer employment
March 16, 2021 —
The Faculty of Kinesiology and Recreation Management is pleased to announce that Mini U Programs and Junior Bisons will be offering programming to children and youth during the summer, 2021.
After COVID-19 forced the cancellation of summer camps at UM in 2020, this announcement brings added encouragement and optimism to the community. For over 40 years, UM summer camps have employed hundreds of students and welcomed thousands of children and youth to campus to participate in unique experiences and sport environment.
Learn about registration details at miniu [dot] ca.
Safety precautions priority
The plan, approved by UM's COVID Recovery Steering Committee highlights safety of participants and staff as priority through an experience on a smaller scale, and with limited attendance and strict operational procedures.
While specific camp offerings and registration information has not yet been announced, the faculty is pleased to contribute to the university and community's recovery.
"It has always been our intention to support the efforts of UM's recovery and impact the community in positive ways. Mini U and Junior Bisons provide additional opportunities to reengage with the broader community and encourage learning and development in our youth," expressed Doug Brown, dean, Faculty of Kinesiology and Recreation Management.
Summer programming details, including registration dates, will be announced in the coming weeks. For now, the focus is on hiring and putting in place the staff required to run the programs effectively, efficiently and safely.