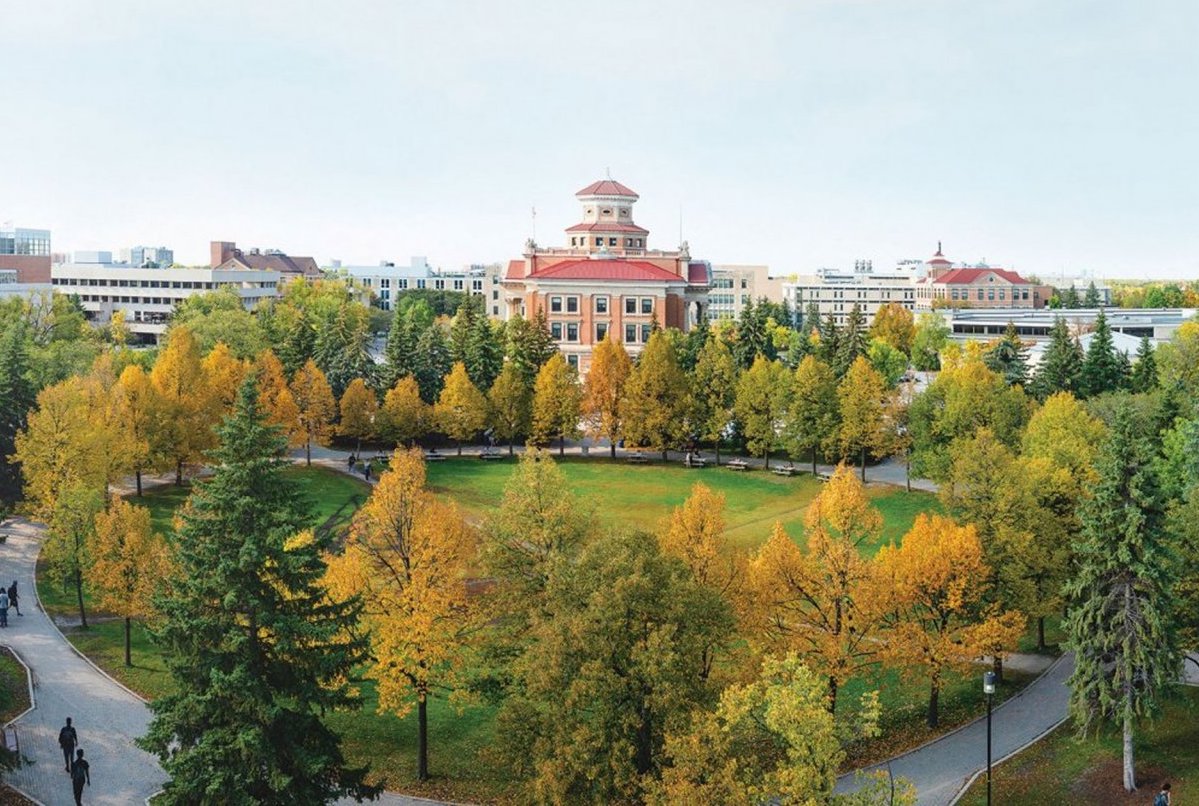 Get familiar with the COVID-19 Recovery Steering Committee structure
September 23, 2020 —
UM recently announced the creation of a new comprehensive committee tasked with responding to the dynamic challenges COVID-19 presents to our community, and members of the COVID-19 Recovery Steering Committee structure have now been confirmed.
This committee held its first meeting on Sept. 17, and its membership includes:
Todd Mondor, Chair
Mark Torchia, Academic Team Lead
Marcia Anderson, Health/Safety Team Lead
Andrew Konowalchuk, Operations Team Lead
Jay Doering, Research Team Lead
Lisa O'Hara, University Librarian
Greg Smith, Dean's Designate, Arts
Brian Postl, Dean, Health Sciences
Suzanne Harden, AVP Communications Marketing
Faculty:
Cary Miller, Arts
Derek Oliver, Engineering
Joy Stacey, Science
Robert Biscontri, Business
Students:
Jelynn Dela Cruz (President, UMSU)
Chris Moskal (Manitoba Medical Student Association)
William Dowie (GSA)
Jocelyn Elias Nursing)
Resources:
Pam Trupish, Lead
Maire McDermott, Project Manager
Tatjana Blazevska, Administrative support
To support the work of the COVID-19 Recovery Steering Committee four teams have been established—Academic, Health and Safety, Operations, and Research—comprised of members from our community including faculty, staff and students, can be found in this PDF.
"This structure will ensure that the UM is planning and responding to COVID-19 in a coordinated and responsive manner," says chair Todd Mondor. "The COVID-19 Recovery Steering Committee [CRSC] has a mandate and governance structure that enables us to respond quickly to the constantly shifting realities presented by COVID-19 and I look forward to working with this terrific team."
"I continue to be impressed by the resiliency of our faculty, staff, administrators and, particularly our students, over the past six months," adds Provost Janice Ristock. "The level of engagement is a testament to the UM community's commitment to our academic mission. On behalf of the UM community, I thank everyone involved in the CRSC for this ongoing crucial work and I look forward to receiving the recommendations."
"This is a unsettling and stressful time for everyone, so to commit to these acts of service at a time when we are faced with professional and personal upheaval is notable and very much appreciated," says President and Vice-Chancellor Michael Benarroch. "Our highest priority remains the health and safety of our community, and I sincerely thank CRSC for helping us maintain this goal."
For up-to-date information on UM's pandemic recovery efforts please visit the UM's COVID-19 website. For your ease of reference, please see Your Safety is Our Priority: resUMe 2020.