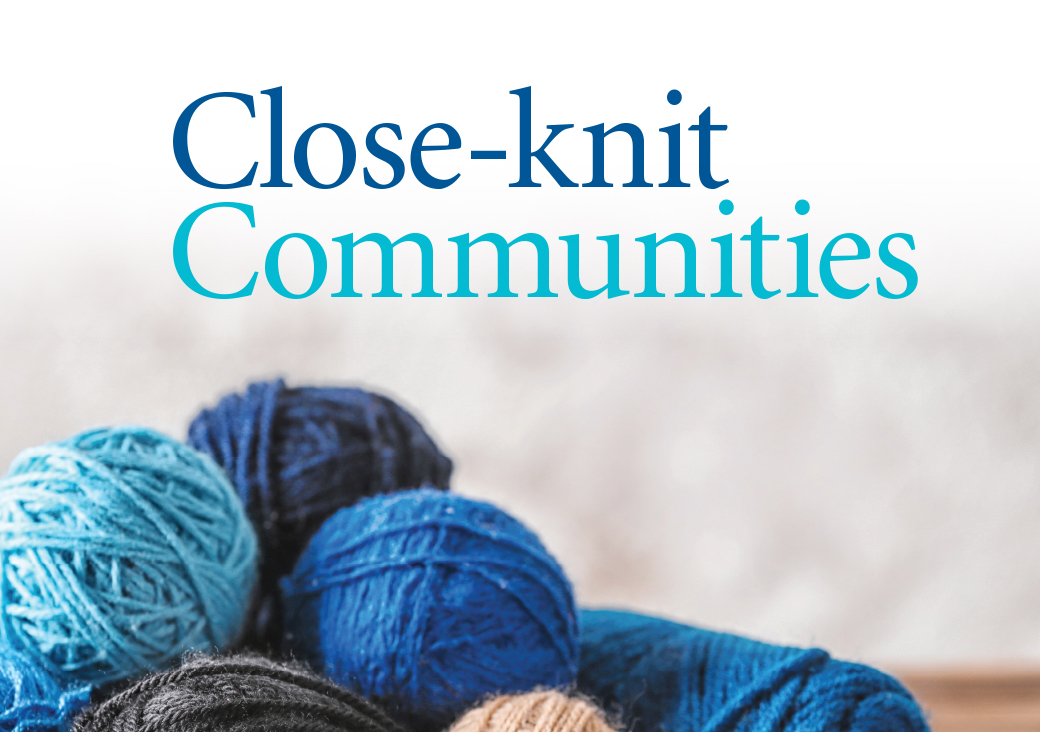 Mentoring outreach at the U of M
January 22, 2019 —
This story first appeared in the special mentoring issue of TeachingLIFE published in Fall 2018.
A young girl, recently immigrated to Winnipeg, is trying to fit in at her new school. Quiet and observant, she keeps to the peripheries of rooms—and classmates. Then, at an after-school program, she is taught something so inspiring that she heads straight to the school office the next day. Can she start a club with the new skills she's learned?
A space is booked, supplies are provided and on the first lunch hour that she hosts the club, there is a room full of eager students. What are they there to do?
Arm knitting.
You won't find it in the provincial curricula, but that's exactly the point, says Michelle Honeyford, associate professor, department of curriculum, teaching and learning, Faculty of Education. She is also director of CanU, U of M's after-school academic, sport and nutrition program for Grades 5 to 12 that inspired the arm knitting club.
Honeyford: 'It's about developing community.'
"I say to the students [who coordinate the program], 'This is an opportunity to step outside the kinds of things you might be expected to teach. Design a program around your passions and interests where the relationships come first. It's about developing community.'"
Musical theatre, escape rooms, robotics, archaeology, nutrition. Name the subject, and there is probably a CanU Academy teaching it.
Run by U of M student volunteers, many earning their B.Ed., CanU has grown from just three programs with 15 kids and 30 student volunteers to almost 50 programs with 500 kids from across 40 Winnipeg schools. They are joined by 500 U of M student volunteers from 30 different faculties and departments.
Sharing passion, learning self-reflection
For the middle school children in CanU, the six-week initiative opens up a world of ideas, possibilities and aspirations. For the university students, the outreach experience is unlike anything else in their studies.
"During their practicum, [students] focus on doing well in the curriculum and developing teaching strategies," explains Honeyford.
"We've deliberately made CanU a space where they can try something new. When we share our passions with others, a different kind of relationship is developed."
Through that relationship, and a high teacher-to-student ratio, another skill emerges: being a reflective practitioner. At the end of each CanU session, the B.Ed. students engage in peer-to-peer mentoring.
They talk about what went well, what was unexpected and what their response could be next time.
"Maybe one of the students was really quiet and sitting off by themselves," says Honeyford. "They start talking about what could be prompting that and then they make a plan together. To see how their peers interact with students gives them another set of approaches, repertoire and ways of thinking. That collaboration is so important to developing effective teachers, and it's an opportunity they don't get a lot of."
Mentorship comes full circle
Professor Joannie Halas starts her Diverse Populations Mentorship course by showing her new crop of students a photo of kids who participated in U of M's Rec and Read program. The program is another way the U of M is extending mentoring into the wider community.
A young woman recognized herself in one of the photos. "She was a high school mentor [in the program] at Garden Hill First Nation and now she's in Winnipeg coming into University 1," says Halas. "That was beautiful."
It's the full-circle, 'cradle to career' result the professor in the bachelor of physical education program in the Faculty of Kinesiology and Recreation Management has been striving for over the past 20 years.
Rec and Read began in 2002 as a way to attract more Indigenous students into careers in physical education. It also helps current university students become more effective teachers by experiencing a diverse curriculum.
Halas: 'With Rec and Read, Indigenous values inform everything we do.'
"With Rec and Read, Indigenous values inform everything we do," explains Halas. "A lot of mentoring programs are based on a Western model where a more experienced, older, mature, mentor works with a mentee. We see mentorship as reciprocity. Learning is happening both ways."
The university students collaborate with high school students to plan a customized after-school program centred on physical activity, nutrition and literacy. Together, they deliver the weekly program to early years students from Indigenous and diverse communities around Manitoba.
"Some university students have to unlearn what they're taught in some of their courses because in Rec and Read, you're there to facilitate the leadership and the gifts of the high school students. You have to find a way to be a good mentor, to bring out the best in the young people you're working with."
As the high school students learn organization, communication and group management skills, their confidence builds. They can see themselves as leaders in their communities, or going further with their education—like the Garden-Hill-mentor-turned-U-of-M student did.
Building relationships through outreach is invaluable to the university mentors, too. Many choose to become educators up North or in the inner city, working with Indigenous and newcomer youth. Halas considers that the biggest contribution of Rec and Read.
"Our strongest pedagogy, if we look at the most successful practices, is relational and experiential," says Halas.
Should more mentorship be integrated with teaching? Yes, says Halas. "It just makes a lot of sense."
This story first appeared in the special mentoring issue of TeachingLIFE published in Fall 2018; read the rest of the issue online.