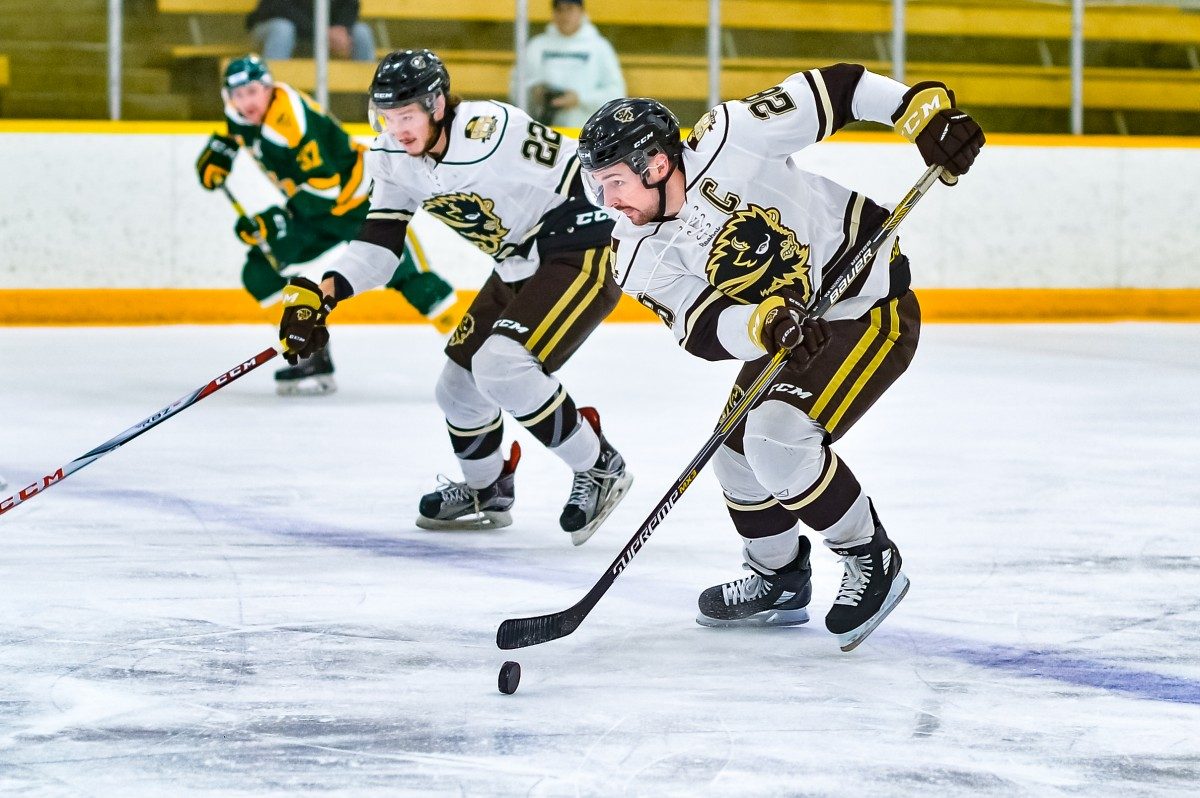 Men's hockey ready to defend home ice
Bisons men's hockey host first home game for 2018-19 this Friday
October 9, 2018 —
The Bison men's Hockey team will play their first regular game of the season Friday, October 12 when they host the Alberta Golden bears. Their season is already underway as they split their opening weekend against the Calgary Dinos before resting with an early bye-week. Friday's action will get underway at the Wayne Fleming Arena at 7 p.m.
Last season, the team was electric on offence, averaging 3.54 goals per game, good for third in the conference. Their 34 regular season points was also the highest total in five years.
The team was bounced from playoffs in the first round by Mount Royal however, and also gave up 97 goals, which was in the bottom third of the Canada West.
With that in mind, head coach Mike Sirant says that the team has been transitioning to more speed over the past several years, and the expectation this season is that all four forward lines are going to "compete hard on both sides of the puck, offensively and defensively."
Additionally, the defence – which will maintain its physicality on the forecheck – will also be relied upon for mobility and puck movement.
"Our key to success this year is going to be our speed. our quickness and our fitness. I believe we're going to be one of the best conditioned teams in the conference," says Sirant.
Sirant describes this year's recruiting class as having great character. "They're very driven and committed to winning and to personal development," he says.
"Based on what we saw and how well they performed in the [pre-season tournament in the] United Kingdom, we're expecting that our first-year guys are going to make a real solid contribution to us right off the start, and they have to, because again, this is a different look to our team. We don't have one or two players that we're going to rely on."
Tickets for the game are available at the door, $10 for adults while U of M students and fans 17 and under are free.
For more Bison Men's Hockey information, visit gobisons.ca.