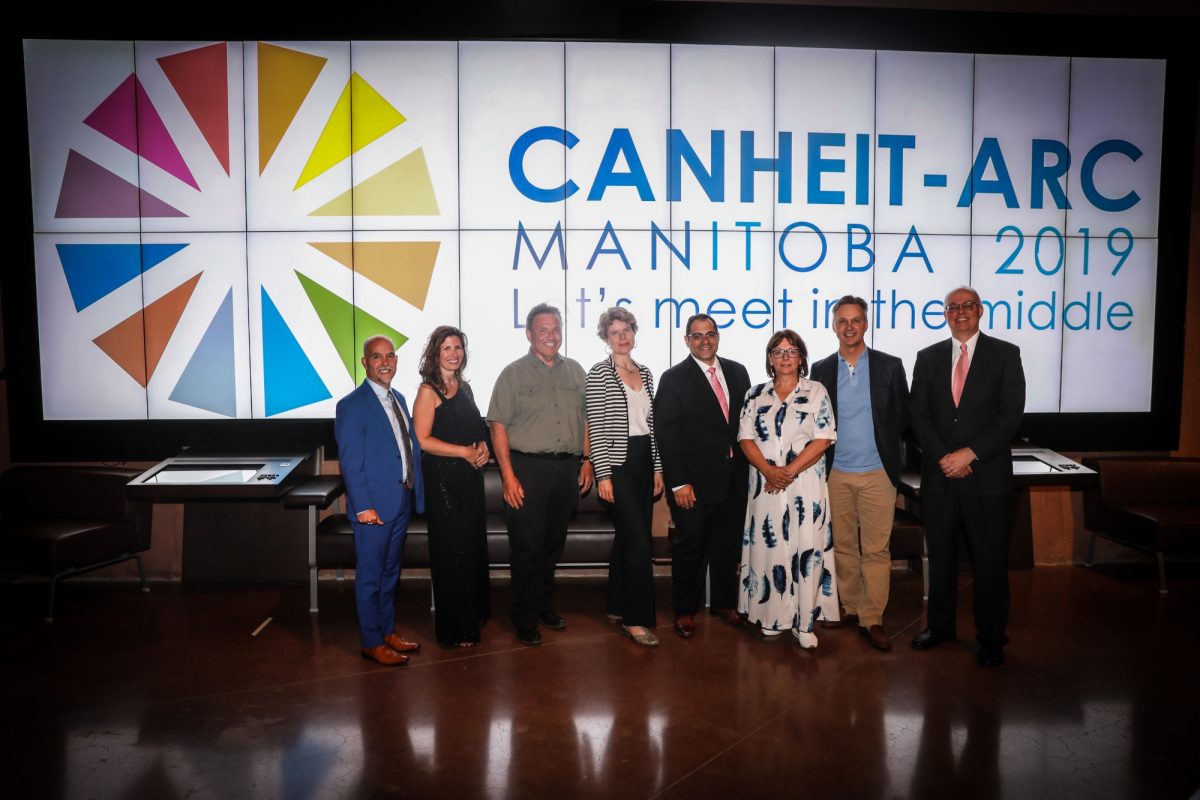 Meeting in the middle worth the trip
Higher ed IT conference and prairie hospitality produce a winning combination
July 8, 2019 —
This June, professionals working directly in higher education IT and related areas, shared their expertise and enthusiasm, enjoying an opportunity to learn from each other at a unique higher ed IT conference held this year in Winnipeg.
The Canadian Higher Education Information Technology Conference, known as CANHEIT, is Canada's premier conference for higher education IT leaders and experts in advanced research and computing (ARC). Billed as "for IT by IT," the conference promotes peer-to-peer networking and knowledge-building.
From June 18-21, CANHEIT-ARC 2019 was hosted by University of Manitoba, University of Winnipeg and Université de Saint Boniface, welcoming 547 attendees and sponsors from across Canada and the US. This year's theme, "Let's Meet in the Middle," encouraged sharing and collaboration among conference participants. Attendees were also treated to some of Winnipeg's best attractions.
This year, 112 colleagues from 93 unique organizations presented over 67 hours of educational content. These included several U of M IST staff, managers and directors who shared their knowledge and expertise.
Daren Law, IST Data Solution Architect, presented a poster at the Poster Reception on the first full day of the conference. The reception featured eight posters from presenters across the country.
"I thoroughly enjoyed CANHEIT and especially enjoyed presenting a poster at the Poster Reception," enthused Darren. "I met a lot of colleagues who were interested in my ideas and who gave me some interesting ideas of their own. I am already working on some poster ideas for next year."
Firsts for CANHEIT-ARC 2019
This year's conference boasted a number of firsts: held for the first time in Manitoba and organized for the first time by a consortium of nine organizations, it was also the first time all three keynote speakers were women: Gabrielle Scrimshaw, Glenda Morgan and Cheryl Cran.
The organizing consortium included the Canadian University Council of Chief Information Officers (CUCCIO), Compute Canada, the University of Manitoba, the University of Winnipeg, Brandon University and Université de Saint Boniface. This year's organizers also partnered with MERLIN, Red River College and WestGrid.
In keeping with the conference's theme of collaboration and sharing, co-hosts and partners co-planned the conference, and multiple universities hosted conference events.
Pre-conference meetings were held at the University of Winnipeg and at Université de Saint Boniface on June 18.
Meeting in the middle 'a tremendous example of value … of working together with our peers'
"Meeting in the Middle in Winnipeg was a fabulous experience, and I feel truly blessed to be a part of this wonderful community," said Kim Benoit, CIO, University of Winnipeg.
"The theme was right on…. Wonderful collaboration, excellent speakers, exceptional and enriched content; overall, a tremendous example of the value to be gained by working together with our peers, partners and colleagues, locally, provincially and nationally."
People really enjoyed visiting the various partner's beautiful campuses, added Denis Bernardin, directeur, Service des technologies de l'information, Université de Saint-Boniface.
"Many were impressed and even surprised about discovering a French community—and Louis Riel's grave site—in Saint-Boniface. In our invitational video we promised culture, enthusiasm and prairie sunsets—it seems we delivered!"
University of Manitoba CIO, Mario Lebar, said that all in IST should take immense pride in CANHEIT-ARC 2019.
"Our colleagues from across the country were incredibly impressed by how capable, friendly and fun our team is. I have received many comments on just how well the event ran and how well we all worked together. I must have heard 20 times in two and a half days, 'Mario, you have a great team.'"
The following video features activities and speakers from the first two days of the conference.
Thank you to the volunteers and attendees of this year's conference, who made CANHEIT-ARC 2019 an event to remember!