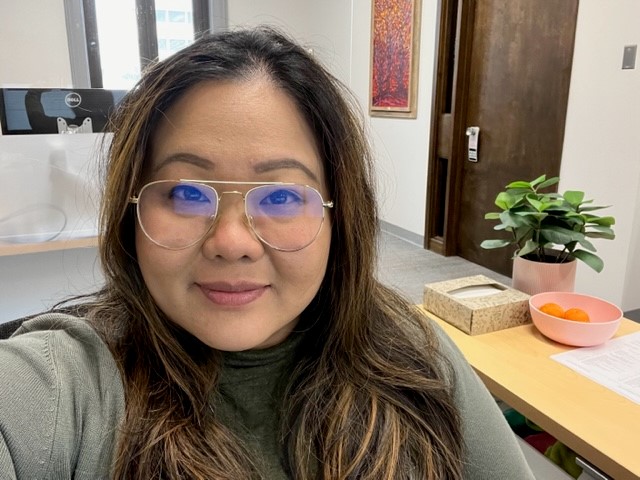 Meet UM's new Family Resource Coordinator
Find out how Francene helps UM employees with family-related matters
May 3, 2023 —
UM is happy to announce a new resource available to UM academics and staff. The Family Resource Coordinator can provide UM academics and staff with information, guidance, and support on family care matters as well as offering referrals and some coordination of family care services.
We chatted with Francene Perehinec about her new role, what she hopes to bring to the table, and a little about herself.
What do you do in your role?
I am the Family Resource Coordinator under the Office of the Vice-Provost (Academic Affairs). I serve UMFA's faculty members and university academics in addition to employees from all campuses. A major part of my role is to assist those in need of information or referrals to resources and services from either internally within the university or externally from other community organizations.
What types of services does your role provide?
We focus on three main areas which are newcomer settlement and relocation services support, older adult/caregiver resources, and childcare search and placements. People can learn more about the services we provide and access resource information on family care topics on our new webpage.
Talk about your most memorable travel experience?
A memorable travel experience was camping with my family in Banff, Alberta as a child. It was almost like a mini family reunion because cousins from Toronto and Edmonton joined us as well.
Where is your Happy Place and why?
My happy place is anywhere around people I love. Or the ocean. Both is ideal.
What person or event has shaped you as a person?
My grandmother played a pivotal role in my childhood and instilled in me great lessons growing up. She was a humble individual with traditional values who loved her family, was devoted to her faith, and worked hard on forging a meaningful career for herself.
What excites you about working at the UM?
The university is a large, prestigious higher learning institution, so the element of this role being cross-functional and getting to interact with the best minds and talented individuals, excites me.
This role allows me to serve the university academic community by helping to connect faculty members and employees to useful resources and services that will hopefully improve their quality of life and I am thrilled to share in that journey with them!
Find more information on UM's Family Resource Coordinator, visit the UM Intranet here, or reach out directly to FamilyResource [at] umanitoba [dot] ca.