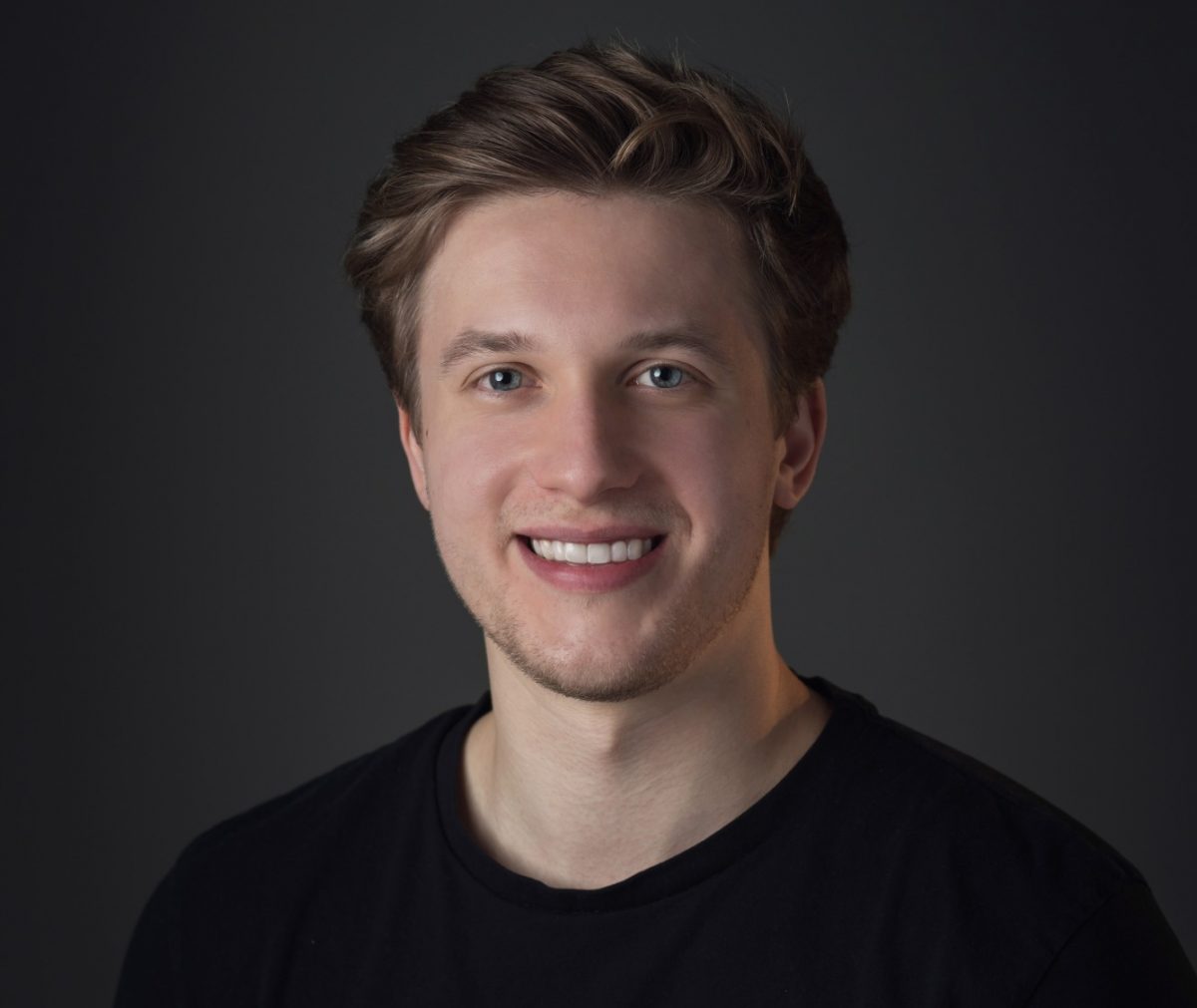 Meet the Science Grad who founded Canada's Fastest Growing Company
New Science Entrepreneurship Series kicks off with alum Chris Schmidt BSc./16, Co-Founder/CEO of Pluto Ventures.
October 31, 2022 —
Science has the power to transform our lives and the world. The Covid-19 pandemic proved the world needs science and as we face increasingly complex challenges scientific breakthroughs in the form of new products, services and technologies, can provide the solutions.
To complement the research progress made in our university laboratories, the Faculty of Science is launching a new Science Entrepreneurship Speaker Series that will explore the entrepreneurism of science graduates that is happening beyond academia. Dr. Brian Mark [MSc./98], Dean, Faculty of Science hopes more students will be encouraged early on to think about their potential.
"Scientists can make great entrepreneurs because scientists are great problem solvers," he says. "I am excited to launch our new Science Entrepreneurship Speaker Series because it will introduce students to our Science alumni entrepreneurs and other successful entrepreneurs. I believe that sharing fascinating career experiences in entrepreneurship and the private sector with our students will inspire them to explore the many career directions that a Science degree provides."
The first Entrepreneurship Speaker Series kicks off on Friday, November 4, 2022 in-person with alum Chris Schmidt who graduated with his Bachelor of Science degree in 2016, and a year later, a company he founded, Geofilter Studio became Canada's fastest growing company. In 2017, Geofilter Studio – which specializes in custom filters for social media platform Snapchat – exploded at an unprecedented rate of 24,000% and grew to 85 employees in the first year. It created over 100,000 filters and accumulated five billion views worldwide.
What: Science Entrepreneurship Speaker Series, with guest Chris Schmidt [BSc/16] Co-Founder/CEO, Pluto Ventures
When: Friday, November 4, at 3:00 p.m. (doors open 2:30 p.m.)
Where: UMSU University Centre, Marshall McLuhan Hall, Room 204 (2nd floor)
Light refreshments will be served. Please note, masks are required on campus, except while eating or drinking.
Schmidt, who started his first business at age 10, is credited with being the CEO of six companies. Currently, as CEO of Pluto Ventures, he's creating new artificial intelligence technology backed by a world-class team of investors and advisors. Together they are now building Parallel, a social commerce platform with users spanning 191 countries. When not working on his companies, Schmidt says he enjoys helping others with their business journey.
"I am excited to be the inaugural speaker for the new Science Entrepreneurship Speaker Series at the University of Manitoba. Entrepreneurs are fostered from all educational backgrounds, and as a BSc. graduate, I can closely relate to science students. I look forward to connecting with the students and helping them think outside the box as they decide on their career paths," says Schmidt.
From 2021 and 2022, Schmidt helped numerous science students as a guest lecturer in the new summer science elective course, SCI 4000: The Entrepreneurial Mindset and he received rave reviews from students.
In addition, the Faculty of Science has launched the Science Innovation Hub while working in collaboration with the Stu Clark Centre for Entrepreneurship, the UM Partnerships and Innovation Office and other industry partners. The Hub aims to further spark the entrepreneurial spirit across campus, as a first point of contact for science researchers and students to pursue research commercialization and entrepreneurship. It too is offering a wealth workshops and information sessions, as well as an annual pitch competition for students.