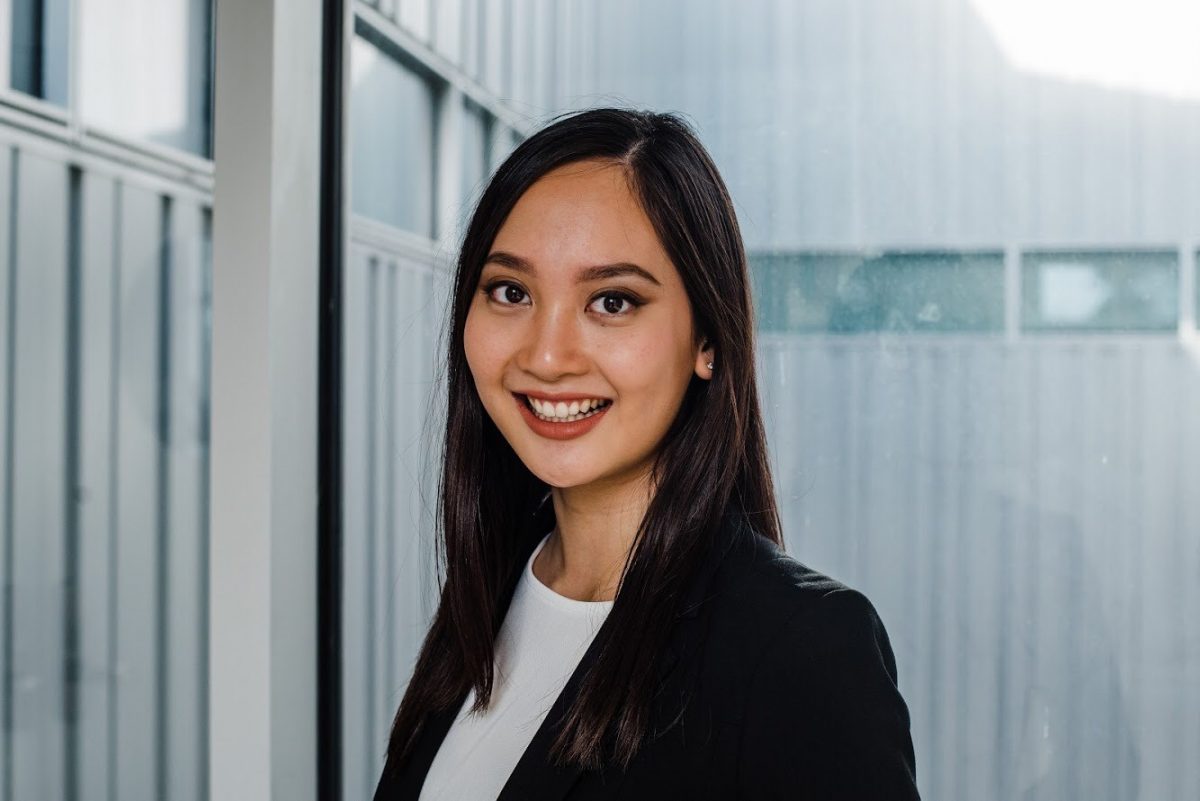 Meet the grads: Celyna Yu [BComm (Hons)/19]
May 27, 2019 —
Celyna Yu is an upcoming Asper graduate who double-majored in marketing and logistics and supply chain management.
Aside from academics, Yu attended multiple conferences, competed for teams like JDC West and was the Commerce Students' Association's Vice President of Operations for the 2017-18 academic year.
We asked Yu a few questions about her time spent at Asper before she officially graduates. Here's what she had to say.
What were your favourite Asper experiences that happened outside the classroom?
Asper has allowed for so many unique opportunities and experiences. One aspect that I loved were the conferences I attended on behalf of the school. From the Network of Empowered Women Conference to JDC West, these conferences have been life changing and allowed me to meet new people and gain new perspectives on life and business.
Which Asper class has been the most challenging?
The most challenging class in Asper for me was the first business class of my degree – GMGT 1010 Business and Society with Howard Harmatz. To say that Howard broke my preconceptions of what university classes were supposed to be would be an understatement.
The class challenged me to look beyond the surface and to think critically. Howard's constant questioning also helped me develop an ability to create well-thought-out arguments, a deep curiosity for challenging norms and a strong foundation for my future academic career.
What's next for you after graduation?
After I graduate from Asper, my academic career is far from over. I will be starting at Robson Hall in the fall of 2019, pursuing a JD.
What's your dream job?
I truly believe that the world is changing so quickly that there will be jobs in 10 years that we couldn't have even dreamed of today. However, a dream 'job' or role would be one wherein I can help others achieve success.
What's your motto?
There are many guiding phrases I use on a daily basis, especially from the '10 Things' my former employer, 24-7 Intouch, reference in their workplace. I love reminding myself "you can fail, but fail fast". In essence, this phrase is about getting over the fear of failure. I find that it helps with removing any hesitation from trying new initiatives and turning missteps into teachable moments.
Do you have any advice for incoming students?
I would encourage all incoming Asper students to get involved. Getting outside of my comfort zone allowed me to have such life-changing experiences I wouldn't have dreamed of before university. I am so grateful for all of the friends I have made and the adventures we've shared over the past four years, and they would not have been possible if I didn't get involved in extracurricular activities.
At its 2019 Spring Convocation, the University of Manitoba will confer degrees, diplomas and certificates on 2,848 graduates. Celyna Yu will graduate with 283 of her classmates from the Asper School of Business at the 140th Spring Convocation session on Tuesday, June 4. A full list of the graduating students from Asper is available here.