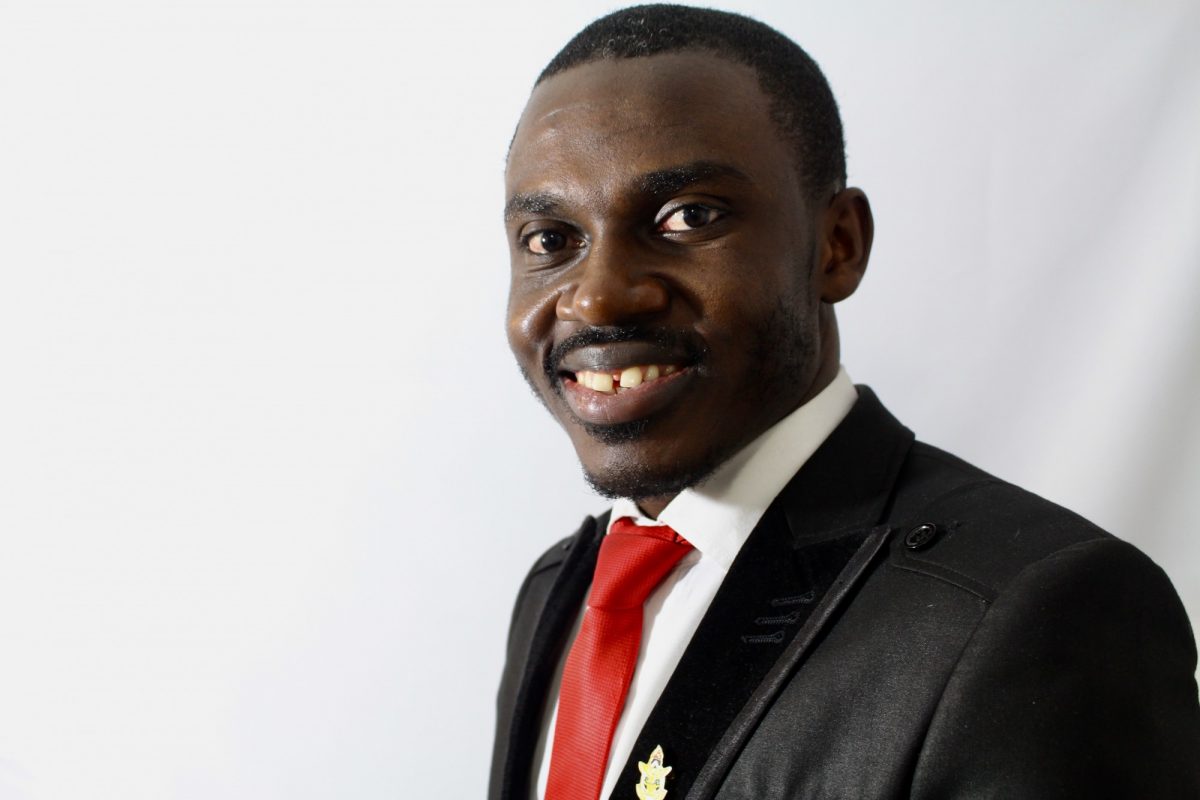 Meet Pierre Elliott Trudeau Foundation Scholarship Finalist, Joshua Okyere
April 5, 2021 —
Joshua Okyere, a PhD student at the University of Manitoba, has been selected as a finalist for the esteemed Pierre Elliott Trudeau Foundation Scholarship and Engaged Leadership program. As the selection process continues in the coming weeks, he has a chance to be named one of this year's Scholars.
The Pierre Elliott Trudeau Foundation Scholarship and Engaged Leadership program prepares doctoral candidates to lead the charge and make an impact on their communities and the world. Appointed Scholars will receive funding as they continue to find success in their studies, professional development and beyond. Above all, Scholars will become a part of a community of distinguished leaders, providing a unique opportunity to enrich their skillset with guidance from the Foundation's alumni network.
Okyere's doctoral thesis, which he is completing in the Peace and Conflict Studies (PACS) program, focuses on institutionalized cultural and social practices that normalize violence against children in Ghana, including the institutions of education, marriage, and religion. "It's very important to me given my experiences with violence growing up," he says.
With his investment in this matter shaped by his personal background, Okyere is optimistic about the wide-ranging implications of his research. His study scrutinizes the relationship between culture and violence, aiming ultimately to produce sustainable peacemaking frameworks capable of dismantling practices that have historically enabled violence against children.
Okyere takes pride in contributing to ongoing global change by advocating for human rights and social welfare in his academic journey, as well as within the wider community. He volunteers for the Newcomer Ethnocultural Youth Council of Winnipeg, and serves as a member of the Pan-African Scientific Research Council. "It's an incredible honour to be able to contribute to the betterment of the world," he adds.
To add to his remarkable accomplishments, Okyere is a first-generation university graduate in his family and also the first student in the history of the UM's PACS program to be selected as a finalist by the Foundation. "I feel extremely humbled and honoured to be counted worthy among these outstanding scholars. The entire experience has instilled the confidence in me that nothing is impossible," he says.
He's grateful for the continued support that his advisors and professors have shown throughout this process. He will be attending the final interview in the next few weeks, representing the entire UM community in front of the Foundation and on the world stage.
"Being a finalist for this prestigious award is a testament to Joshua's background and abilities as well as the PACS program which has prepared him for this opportunity," says Kelley Main, Acting Dean of the Faculty of Graduate Studies.
Over 600 PhD students around the world applied for the program. Okyere is one of 36 finalists to reach the final stage of selection, and up to 16 will be chosen as the Pierre Elliott Trudeau Foundation Scholars of 2021. Finalists were selected based on their manifestation of excellence and their drive to champion for all people, perspectives, and voices.
"It is such a rigorous selection process that it ends up being a profound achievement for Joshua to have made it this far," says PACS Director Dr. Adam Muller. "The Trudeau Foundation importantly working to support the development of the next generation of Canadian and global thought leaders, and we here in PACS are very proud to be able to mentor students like Joshua whose research will help to guide us all towards a more peaceful and equitable world."
The Pierre Elliott Trudeau Foundation Scholars will begin their journey in the three-year leadership program and doctoral scholarship through which they will undertake the Foundation's leadership curriculum, Building Brave Spaces.
Eligible applicants must be doctoral candidates working on research projects related to at least one of the Foundation's Four Themes: Human Rights and Dignity, Responsible Citizenship, Canada and the World, and People and their Natural Environment.
Click here for more information on scholarships and bursaries offered to University of Manitoba graduate students.