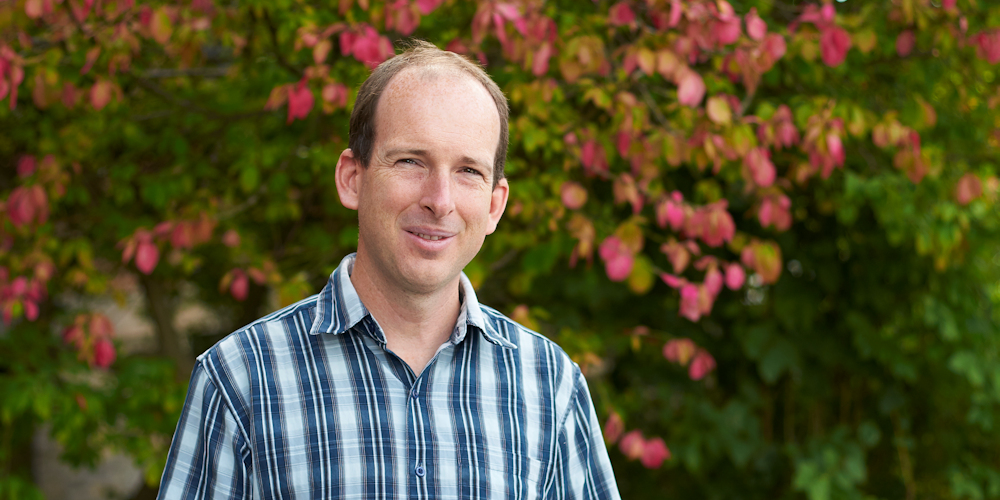 Meet Kyle Elliott, a 2021 Honoured Alumni Award recipient
February 4, 2021 —
Meet Dr. Kyle Elliott [MSc./08, Ph.D./14] a biological sciences graduate, and recipient of the Faculty of Science 2021 Honoured Alumni Awards.
Dr. Elliott is an Assistant Professor; Canada Research Chair (Tier II) Chair in Arctic Ecology, McGill University. An expert in evolutionary research into seabird physiology and behaviour. His work is interdisciplinary, benefiting from his diverse educational background (Honours in Physics & Math at UBC, a second Honours thesis in Conservation Biology, as well as an MSc. in ornithology and a Ph.D. in Arctic seabirds at the University of Manitoba). An accomplished scientist, Dr. Elliott has had 102 publications to date, spanning a wide range of high-impact general (Science, PNAS) and specialist journals (Biology Letters, Journal of Animal Ecology). In 2017, the World Economic Forum recognized him as one of the top 40 young scientists. Additionally, he is a devote proponent of the importance of education and science outreach. Over the years, he has supervised many undergraduates, MSc., and Ph.D. students, as well as appeared on science media outlets such as Discovery Channel, the Weather Channel, and Animal Planet.
We caught up with Dr. Elliott, to learn more about his experiences, research and work.
Tell us what you do?
I study Arctic marine ecology, especially seabirds. We know very little about the Arctic seas and how they are changing. I use seabirds as indicators of changing Arctic marine ecosystems. Basically, I have several thousand volunteers ('my' birds) that spread out over the Arctic, sampling as they go, and then returning to me with messages about the state of the Arctic seas. Compared to a ship, which can only travel across a single path, seabirds are able to integrate signals across space and time.
What are you most passionate about?
I am very passionate about birds. Even as an eight-year-old, I was the nerd with a pair of binoculars, more interested in chasing hawks than chasing pucks. More recently, my 3600th bird species was a collared falconet outside Agkor Wat in Cambodia. For the first time since I was six years old, I did not see a new species of bird in 2020, but I have high hopes for 2021.
What is something you are most proud of?
"My" students and all the incredible things they end up doing.
What is something others would be surprised to know about you?
I have a Youtube video with over 18 million views.
I spent my undergrad at UBC living under a tarp in the President's backyard (without her knowing)
Have you experienced a Eureka moment in your life/or career? The "aha" experience– that flash of insight that suddenly explains something or shows us how to solve a problem?
I've spent most of my life studying Arctic seabirds at the colony, so I get to see half of their lives. Recently, we were able to put camera loggers on the birds and follow them underwater. This completely changed my appreciation for how the birds moved underwater, and what their environment looked like. In particular, rather than catching fish in schools, they actually catch them alone.
Why Science?
My father was a biologist. I tried to do something different by becoming a physicist. But I always preferred being outdoors. I remember arriving into my supervisor's office with bags full of pressed flowers and he told me to go back into biology. I've always enjoyed trying to understand the mysteries of the world, especially the mysteries of life. I believe ecology is currently at the place physics was a century ago, we see the patterns and are beginning to understand the processes.
Why UM?
Academically, because of the strong links with Arctic research. More importantly, I love working with the people here. The faculty and students are the most genuine, heartfelt and warmest people I know–while also being wicked smart.
What is your fondest memory of being a student at UM?
Holding a Connecticut warbler at the Delta Marsh Field Station knowing that it will be in Venezuela within a few days.
Do you have any advice to offer current students?
Two things. Make the most of winter and meet people. Winnipeg is great in winter. Take the time to go ice-climbing, make a quinzhee and learn how to skate ski. And the people you meet will become life-long friends, so meet as many people as you can.