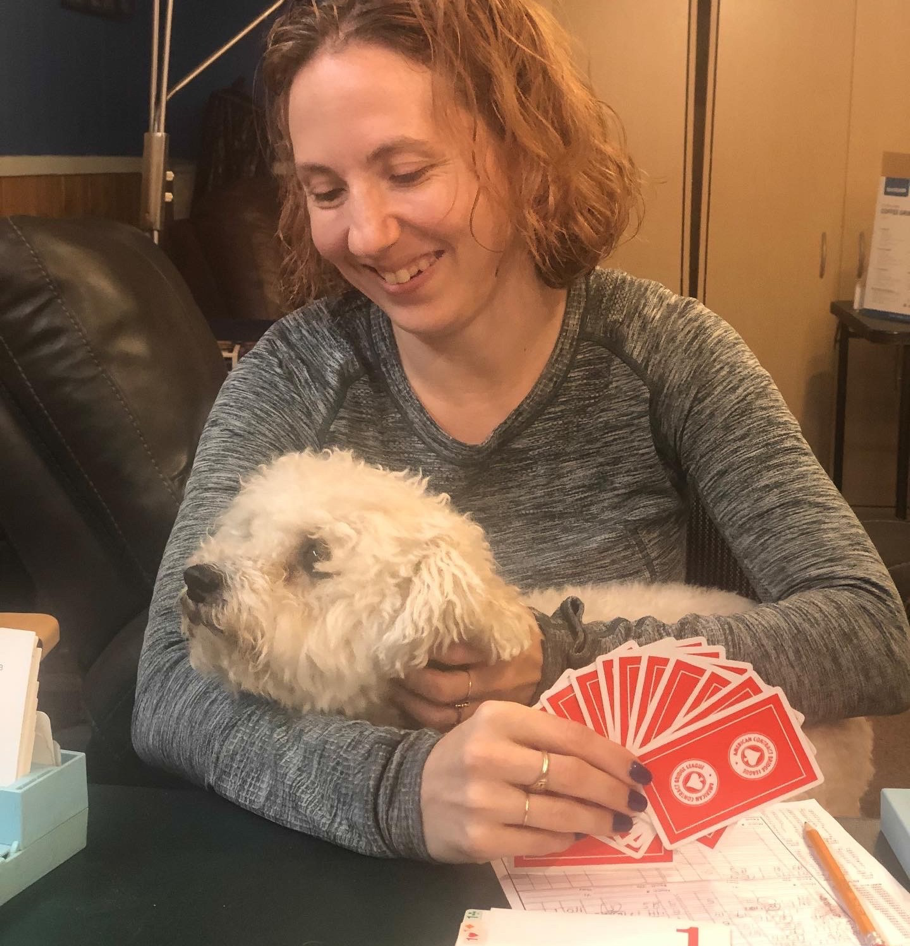 Meet Dr. Jenna G. Tichon
Dr. Jenna Tichon, instructor in the department of statistics offers advice to young women pursuing a career in STEM.
October 14, 2022 —
Introducing a new Q&A series at the Faculty of Science called: "Feature Fridays" featuring women scientists in the Faculty of Science.
As L'Oréal-UNESCO For Women in Science reports,
"Women scientists are leading ground-breaking research across the world. But despite their remarkable discoveries, women still represent just 33,3 %* of researchers globally, and their work rarely gains the recognition it deserves. Less than 4 % of Nobel Prizes for science have ever been awarded to women, and only 11 %* of senior research roles are held by women in Europe.

As the world hurtles towards a future threatened by climate change and resource scarcity, the global scientific community must lose no time in recognising and promoting women scientists' achievements."
In the first of this series we introduce you to Dr. Jenna Tichon, who offers advice to young women pursuing a career in STEM. Dr. Tichon is an instructor in the department of statistics, who studies experimental design, and is a recipient of a 2021 Faculty of Science Innovation in Teaching Award.
Q: What challenges have you faced as a woman in science, and what is your advice to young women looking to pursue an education/career in science?
A: My advice to young women scientists and researchers is to not be afraid to speak up, to amplify the voices of the other women in your group, and to make clear your skills and accomplishments. Everyone should have a seat at the table and you are just as worthy of being there as anyone else.
Q: What is one important skill that you think everyone should have?
A: Having a file management system and logical way of naming your files. Future You will love you for it.
Q: Favourite place on campus?
A: I love the Buller Greenhouse. Sometimes after a lecture, I go there and just stand amongst the plants to breathe for a moment before continuing on with my day
Q: What is your idea of happiness?
A: Being out running on a forest trail on a crisp Fall day, leaves full of colour, nature all around me, having quiet time that is just for me.
Q: A book that brought you to tears
A: While it did not bring me to tears, the book "The Man That Loved Only Numbers" by Paul Hoffman was a deeply inspiring book that I first read in high school that had me appreciating the deep and rich history of mathematics and the story of someone who truly did love math. Being passionate about math was not really a normal character trait in high school and it really taught me that it was okay to just go around loving math without abandon.
Q: What was your favourite class/lab?
A: My favourite undergraduate course was combinatorics. My first love in Science was math but when a professor had me doing a summer undergraduate research project that allowed me to do work in combinatorics, computing, and statistics, I saw that Statistics was a field where I could really combine all my interests which led me to doing my graduate work in Statistics.
Q: Other facts about yourself?
A: I am an avid competitive duplicate bridge player and spend lots of my free time thinking about card probabilities. It's a wonderful hobby for people that love logic, reasoning, and a little bit of competition.