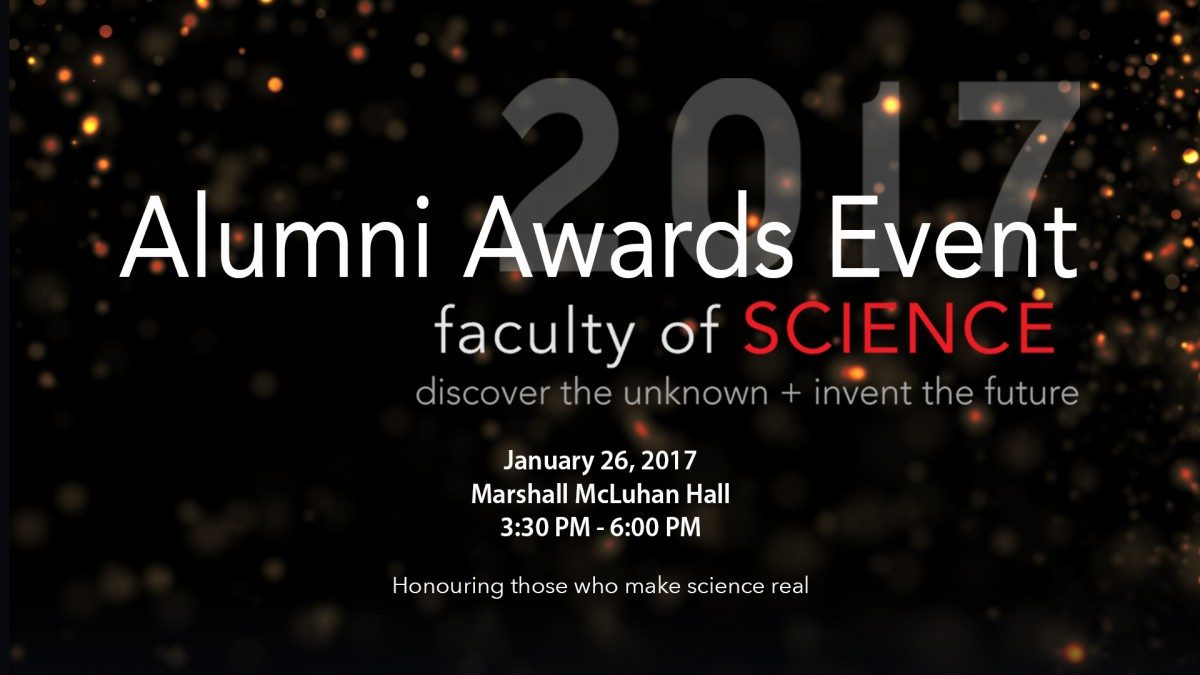 Meet Dr. Hersh Shefrin, recipient of the Faculty of Science Honoured Alumni Award 2017
Pioneer. Economist and theorist. Professor. Author.
January 18, 2017 —
Hersh Shefrin, [B.Sc. (Double Hons), Mathematics & Economics/70], is an expert on why people behave as they do. His writings spearheaded the development of two distinct subfields, behavioural economics and behavioural finance, which blend economics, finance, mathematics, and psychology. On Thursday, January 26, 2017, he will receive the Faculty of Science 2017 Honoured Alumni Award for exceptional achievement in mathematics.
"Mathematics has an internal structure all its own, making it more than just a tool to be applied, but something beautiful to be appreciated for its own magnificence and magic. I love its sheer power to help us understand so much about the universe we inhabit, from the motions of planetary bodies to the nature of subatomic particles to the forces that underlie the economic and political character of human society."
Dr. Shefrin is considered to be one of the best and most influential in his field. He has written several ground-breaking books that demonstrate the relevance of behavioural ideas across a wide range of applications. In 2001, he was described as an "academic star of finance" by CFO Magazine, and in 2003, he was listed in the American Economic Review as one of the top fifteen theorists to have influenced empirical work.
Now the Mario Belotti Chair in the Department of Finance at Santa Clara University's Leavey School of Business, Dr. Shefrin is well known for being a prime contributor to the economic theory of self-control based on neurological and psychological factors. He is also acknowledged for his contributions identifying a phenomenon known as the "disposition effect," which has become one of the most studied aspects of investing.
Over thirty years ago, Dr. Shefrin began studying reasons why investors tend to hang onto stocks that are losing money, while, in contrast, they sell more lucrative investments. The results of this research, which defined the disposition effect and introduced it into the literature, were published in a much-cited paper called The disposition to sell winners too early and ride losers too long: theory and evidence.
"People try to avoid regret by holding on to losers and to generate pride by selling winners. We are human after all," Dr. Shefrin explains. "Ego is really important."
After graduating from the U of M, with a B.Sc. (Double Hons), in Mathematics & Economics, Dr. Shefrin earned a Master's degree in Mathematics from the University of Waterloo and a Ph.D. in Economics from the London School of Economics. After his first teaching position at the University of Rochester, Dr. Shefrin joined Santa Clara University, located in the heart of Silicon Valley in California. In addition to self-control and the disposition effect, Dr. Shefrin focused on behavioural pricing kernel theory, behavioural corporate finance, and behavioural risk management.
Today, Dr. Shefrin travels the world to speak at conferences and universities about his research. His work on behavioural finance is aimed at fellow academics, students and practitioners. His books feature a number of firsts. For example, Beyond Greed and Fear: Understanding Behavioral Finance and the Psychology of Investing (published in 2000) was the first book in behavioural finance written for financial practitioners. In 2009, J.P. Morgan Chase listed it as one of the top ten books published since 2000. Behavioral Corporate Finance is the first textbook applying behavioural concepts to corporate finance. A Behavioral Approach to Asset Pricing is the first book devoted to behavioural pricing kernel theory.
Dr. Shefrin published two more books in 2016. In the first, Behavioral Risk Management: Managing the Psychology That Drives Decisions and Influences Operational Management, he argues that psychological pitfalls underlie virtually every risk management disaster over the last fifteen years, from the global financial crisis to the nuclear meltdown at Fukushima Daiichi to the explosion of BP's drilling rig, Deepwater Horizon, in the Gulf of Mexico. The second book, The Global Financial Crisis and Its Aftermath: Hidden Factors in the Meltdown, which Dr. Shefrin coedited, investigates the crisis from three lenses: economics, psychology, and social values.
Dr. Shefrin spoke to the Faculty of Science more about his experiences and the path his education and career have taken.
What was your strongest memory from your time studying at the U of M, Faculty of Science?
My strongest memory is of a mid-course correction I made, switching from Honours Physics, which I loved, to Double Honours Economics and Mathematics, which I discovered I loved even more. Significantly, supportive faculty in all three departments helped me make the decision to switch.
What opportunity during or after your time in the Faculty of Science helped launch your career?
There were many such opportunities, and luck certainly plays a part, in terms of being in the right place at the right time. What stands out are my relationships from the 1970s and 1980s with incredibly bright economists and psychologists whose research propelled the development of the behavioural approach to decision making.
What is the most fascinating and/or engaging experience you have had during your career in science?
The opportunity to bring together my interest in economics, mathematics, finance, and psychology: the two best examples involve building the first formal two-system mathematical model of individual choice for the study of self-control, and extending traditional pricing kernel theory to incorporate the influence of psychology on asset pricing.
---
2017 Faculty of Science Alumni Awards Event
Recognizing graduates who have made remarkable contributions to discovering the unknown, inventing the future, and advancing the well-being of society.
January, 26, 2017
Marshall McLuhan Hall (University Centre)
University of Manitoba, Fort Garry Campus
3:30 pm- 6:00 pm
The event includes a panel discussion and Q&A where our distinguished guests will share their experiences and offer advice to students about selecting areas of study, navigating career paths, and using their degrees in sometimes unconventional ways.
A reception will follow. Everyone is welcome to attend. Space is limited, so please RSVP by email to secure your spot.
Portions of this profile appeared previously in "So what can you do with a science degree?" in UMToday News on June 11, 2015.