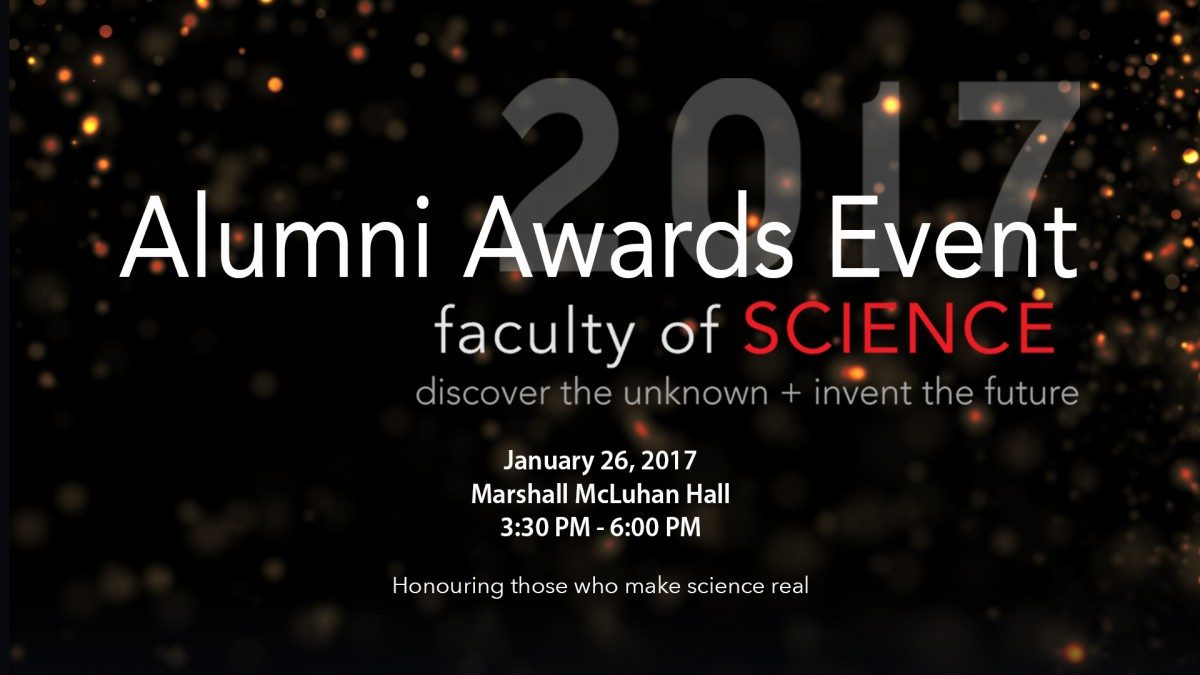 Meet Dr. David Bellhouse, recipient of the Faculty of Science Honoured Alumni Award 2017
A pillar of the Canadian statistical community. Author. Professor.
January 19, 2017 —
It wasn't exactly luck that led Dr. David Bellhouse, [BA, Actuarial Science/70, MA, Statistics/72] to discover a love for the history of statistics – but the lottery did play a large part in it.
As a Graduate student in Statistics in Ontario a few years after getting his Bachelor of Arts in Actuarial Science and master's degree in Statistics from the University of Manitoba, Dr. Bellhouse agreed to help a fellow student write some articles for a start-up newsletter about lotteries.
"There's not much you can say about lotteries, so eventually I started thinking about the history of lotteries. I had always had an interest in history that grew over time," Dr. Bellhouse explains. "I found a book in the library's rare book room called The Nature and Use of Lots, written around 1620. It talked about chance events, and got me interested in looking at early ideas of chance and the early history of probability."
The rest was, well, history. Dr. Bellhouse has focused his research largely on the history of statistics since, he says. A pillar of the statistical community in Canada, he is an interdisciplinary statistician who has written books about the history of statistics and collaborated in fields such as archaeology, biology, geography and medicine. His contributions have helped to improve the surveys run by Statistics Canada and those conducted by the National Science Foundation in the U.S.
"It's not only in the Arts that you can think creatively – there's a lot of creative thinking in statistics, and in all parts of science. You have to learn to think very creatively to analyze data."
Dr. Bellhouse joined the University of Western Ontario in London, Ont. in 1975. He spent seven years as Chair of the Department of Statistical and Actuarial Sciences, was a member of the Statistics Canada Advisory Committee on Statistical Methods for many years, and served on advisory committees in the U.S. He has held several positions in the Statistical Society of Canada, and while serving as President he initiated the move to professional accreditation of statisticians by the Society.
For many years, Dr. Bellhouse's primary research focus was in the development and application of statistical methodologies for the conduct of sample surveys. He was made a fellow of the American Statistical Association and served as an associate editor for five different scholarly journals, and he has been interviewed on CBC's The Current about the controversy over the cancellation of Statistics Canada's long form census.
While he retired last summer, Dr. Bellhouse continues to carry out research in the history of statistics, to work on statistical consulting projects and to play his French horn in a local concert band and chamber music groups.
On Thursday, January 26, 2017, he will receive the Faculty of Science 2017 Honoured Alumni Award for exceptional achievement in statistics.
Dr. Bellhouse spoke to the Faculty of Science more about his experiences and the path his education and career have taken.
What was your strongest memory from your time studying at the U of M, Faculty of Science?
I have a few, but one that stands out is when I was in Statistics as a graduate student, and a professor named John Rao was teaching about survey sampling. One day he told us thought the material in the book he was using had been done incorrectly. In the middle of the class he just stopped and said, 'I think there's an easier way to do this'. He then started working things out on the board and nobody understood what the heck he was doing. He spent two more lectures working on it during class, and in the third lecture he came in and said 'Oh, I have it now, this is the solution'. We all later realized we had seen statistic research develop and unfold before our very eyes. It was the first time I'd really experienced anything like that, and it was both eye-opening and exciting.
What opportunity during or after your time in the Faculty of Science helped launch your career?
I started off in Actuarial Science, but decided to switch to Statistics. Usually you finish your Bachelor's degree and take a master's in one year, but it took me two years because I switched fields. I got an NSERC (National Science and Engineering Research Council) Scholarship, which allowed me to basically survive and study at the same time. Also, the instructors I had were all very good.
What is the most fascinating and/or engaging experience you have had during your career in science?
An area of Statistics I'm interested in is Bayesian stats (the theory of how to update prior beliefs or
opinions with current evidence using data that has been collected). I've looked at the life of the originator, Thomas Bayes, an obscure fellow born around 1701. For the 250th anniversary of his death, I went to go look at some archives in England, and I came across a cache of about 10 papers Bayes had written that I didn't even know existed. I wrote a paper about it, and a biography about Bayes, and I've been invited to give presentations about him off and on since then.
---
2017 Faculty of Science Alumni Awards Event
Recognizing graduates who have made remarkable contributions to discovering the unknown, inventing the future, and advancing the well-being of society.
January, 26, 2017
Marshall McLuhan Hall (University Centre)
University of Manitoba, Fort Garry Campus
3:30 pm- 6:00 pm
The event includes a panel discussion and Q&A where our distinguished guests will share their experiences and offer advice to students about selecting areas of study, navigating career paths, and using their degrees in sometimes unconventional ways.
A reception will follow. Everyone is welcome to attend. Space is limited, so please RSVP by email to secure your spot.