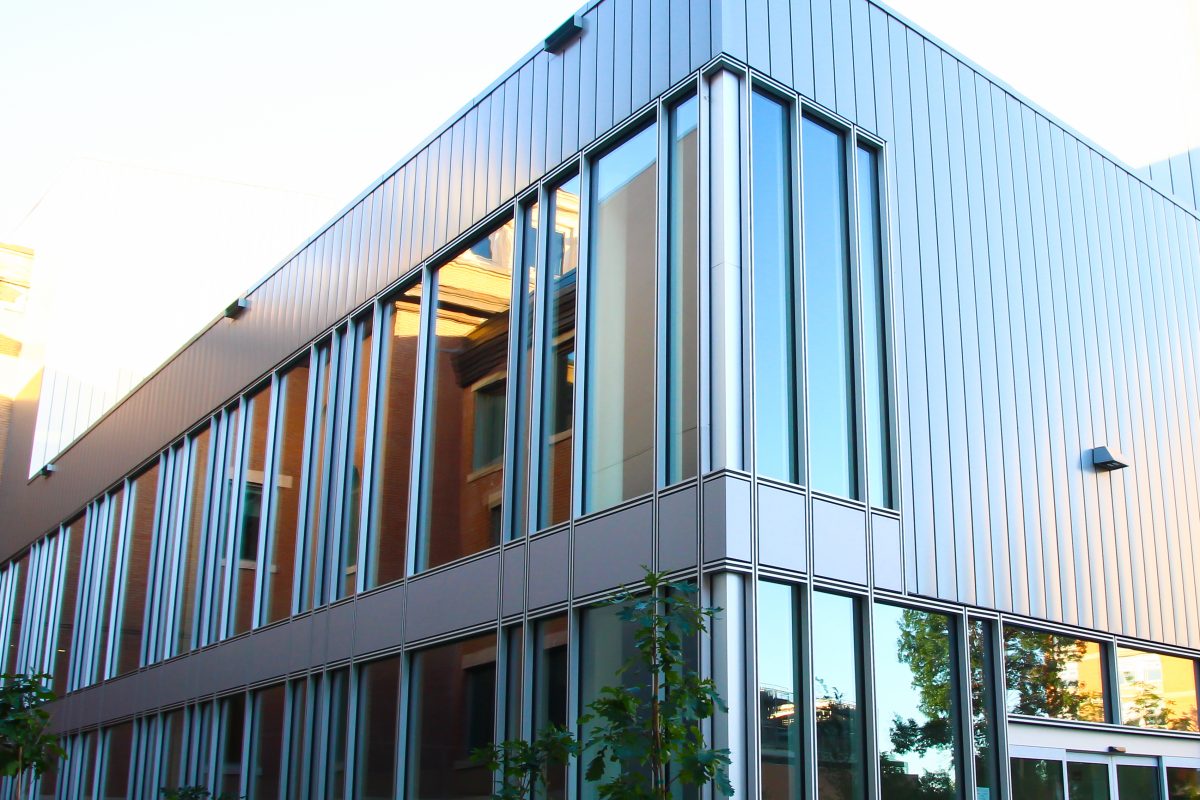 May the spotlight always find you
To all of our 2020 graduates near and far: Congratulations!
August 25, 2020 —
NOTE: We in the Desautels Faculty of Music are incredibly proud of our students. While COVID-19 is sidelining in-person commencement ceremonies around the globe, we want to find alternate ways to celebrate our graduates and give them the recognition due to them. Until we can gather together to properly applaud the years of study and practice that have led to this milestone, please join us in congratulating our 2020 Desautels Faculty of Music graduates.
Due to the fracturing that occurred as a result of the current pandemic, we were unable to get in touch with some of our 2020 graduates via email. Because some of our students had only a recital, single course, or ensemble course to complete in the 2019-2020 year, they may have stopped checking their university email, or they may have returned to home countries where they can access neither their UM email nor social media channels that would have alerted them to the existence of this project. Some may be fabulously busy with their new lives as burgeoning professional musicians!
Regardless of the reasons, we want to give them their due as they step out into this brave new world to spread their gift of music across the globe. Please find below information about our remaining 2020 Desautels Faculty of Music graduates. We delight in their milestone achievement, are proud of what they have accomplished, and look forward to watching and hearing the magic they create! Congratulations to all of you! May the spotlight always find you!
George Bajer-Koulack
Bachelor of Music
"George is truly a citizen of the world. Having grown up in a family of folk and klezmer musicians and learning Yiddish songs from an early age, studying Flamenco guitar in Granada while polishing his Spanish, and pursuing his love of all things choral and vocal while at the Desautels Faculty, George's diverse interests have led to a most fascinating life. Along with all his talents, George is also the heart of any ensemble, always making sure that everyone is welcome and looked after. Building community is the essence of George's life, whether in a choral setting or singing and playing for patients at the Misercordia Hospital. He is the living definition of a 'mensch.' The world needs more people like George." – Mel Braun, George's MPS instructor
Mai Anh Dang
Bachelor of Music, Music Education
"I admire Mai Anh's bravery, determination and diligence. No matter what difficulties loom, she finds the means to move forward with a positive attitude. Mai Anh deserves to succeed. All best wishes, Mai Anh!" – Judy Kehler Siebert, Mai Anh's major practical study instructor
Tetyana Haraschuk
Bachelor of Jazz Studies, Percussion Performance
"Tetyana's passion for music is unmatched. Her work ethic and dedication to becoming a better musician are evident as she's made a mark for herself at UofM and will continue to do so worldwide. I look forward to listening to Tetyana's playing and original music in the years to come." – Fabio Ragnelli, Assistant Professor of Music, Jazz Drumset, and Tetyana's major practical study instructor.
Aaron Hutton
Master of Music, Vocal Performance
"After having already done an Undergrad Degree in Vocal Performance at the Desautels Faculty of Music and then going on to become one of Manitoba's go to performers in the local professional Musical Theatre, Theatre, and Choral communities, Aaron's return to the Faculty to pursue his Master's Degree in Voice became a fascinating extension of his vocal journey. His wish to deepen his understanding of vocal technique and expand his repertoire led him in particular to explore opera and the baroque vocal repertoire, explorations which have already led to future professional engagements. A highlight of the past year was Aaron's sparkling Manitoba Chamber Orchestra performance of a Bach Cantata alongside Katrina Gauvin, Canada's leading Baroque soprano. Aaron is a wonderful singing actor in any number of genres and it was such a pleasure to spend the last few years with him. He came into the program with curiosity and an open mind and leaves us with a whole new set of skills which will make him a significant part of the professional community for years to come." Mel Braun, DFOM Vocal Area Head and Aaron's major practical study instructor.
Chris (Richard) Love
Bachelor of Music, Composition
"Chris has strong interests in computer music and interactive graphics, and in fact pursued computer science courses alongside his studies in music. Very early in his B.Mus. program he conceived of an immersive video-game-inspired installation piece, a prototype of which he presented years later at his graduating recital. Chris possesses a fascinating skill set that will serve him well in today's rapidly evolving technological world." – Gordon Fitzell, Chris' MPS instructor
Brian Meads
Bachelor of Music, Guitar Performance
We were unable to get in touch with Brian's MPS instructor for a quote. Brian is an avid performer who has performed extensively with the Winnipeg Classical Guitar Society's Frets Alive Series. He also won 2nd place in the 2018 Associated Manitoba Arts Festival in the Senior Classical Guitar category, and received a gold medal from the Royal Conservatory of Music in 2019, attaining the highest rank in the RCM's certificate program.
Kiara Nathaniel
Bachelor of Music, Piano Performance
"Everyone who hears Kiara play realizes that she has developed great depth to her musicianship over her years here in our Faculty; she is always searching for a way to communicate creatively and expressively, whether through an introspective work by Schubert, or in one of her own remarkable and imaginative compositions!" – David Moroz, area head for piano, and Kiara's major practical study instructor
Erika Olson
Master of Music, Violin Performance
"I taught Erika Olson for approximately eight years. She made a great improvement doing her bachelor studies at U of M, and was accepted into the Master program in 2018. Erika learned very challenging pieces during her graduate studies and performed them confidently at the masterclasses, concerts, and other events. She really earned her Master degree becoming a very solid player and an excellent musician." – Oleg Pokhanovski, Professor of Music, and Erika's major practical study instructor.
Jett Panganiban
Post-Baccalaureate Diploma in Piano Performance
"I wish Jett all deserved success for his future. His entertaining and colorful personality will be missed in our studio!" – Judy Kehler Siebert, Jett's major practical study instructor
Isaiah "Jack" Pasay
Bachelor of Jazz Studies, Percussion Performance
"Jack's energy and love of music make him a truly versatile musician." – Fabio Ragnelli, Jack's major practical study instructor
Ashley Roch
Bachelor of Music
"Ashley came to our program already working professionally, touring with her own band and teaching piano. She was always a pleasure to work with, brought lots of creative ideas to the table, and always infused her personality into her music. I look forward to seeing what she does next!" – Will Bonness, Ashley's major practical study instructor.
Rebeka Schroeder
Bachelor of Music
"Rebeka is truly a musical multi-talented person, which led her to also explore music composition in the program. She never hesitated to take on new musical challenges, and her musical curiosity brought her to new discoveries – her great attitude can take her far in the future." – Orjan Sandred, Rebeka's minor practical study instructor
Tyler Unrau
Bachelor of Music
"Tyler Unrau is a unique singer, with tremendous gifts as a choral musician and intense presence on the operatic stage. Whether leading the bass section of University Singers or excelling as an ensemble member in Mozart's Cosi fan Tutti, Tyler's quiet competence and dedicated musical preparation have always stood him and his colleagues in good stead. He leads by example. Also an excellent student of Music Theory, Tyler truly personifies the kind of well-rounded musician that the Desautels Faculty is so proud to call its own. Wherever he lands up in the next few years, Tyler's sense of humour, feeling for community, and all-around skill as a musician will make him an essential member of any Ensemble that is fortunate enough to have him as one of its members." Mel Braun, professor of music and area head for the vocal area.
Katharina Wulf
Master of Music, Violin Performance
"Katharina was a very good student. She went a long way to become a confident performer. We had many issues to improve on during her Master studies, and Katharina solved about all of them. Her progress was very evident especially during the last year of her Master studies. She prepared a very challenging program, parts of which she successfully played for her Graduate committee members at the end of April this year. I was very pleased to observe Katharina's growth and her final graduate performance gave me much satisfaction as a result of her excellent work at the Masters level." – Oleg Pokhanovski, Area Head for Strings and Katharina's major practical study instructor
Yanzhi Zhang
Bachelor of Music, Piano Performance
"Yanzhi is without a doubt the most positive, optimistic piano student I have encountered in many years here at the Desautels Faculty! He approaches every one of his musical projects fearlessly, and works indefatigably until he achieves an impressive and finely-crafted result. Everyone who meets him quickly discovers that his musical enthusiasm is absolutely infectious!" – David Moroz, Area Head for Piano, and Yanzhi's major practical study instructor