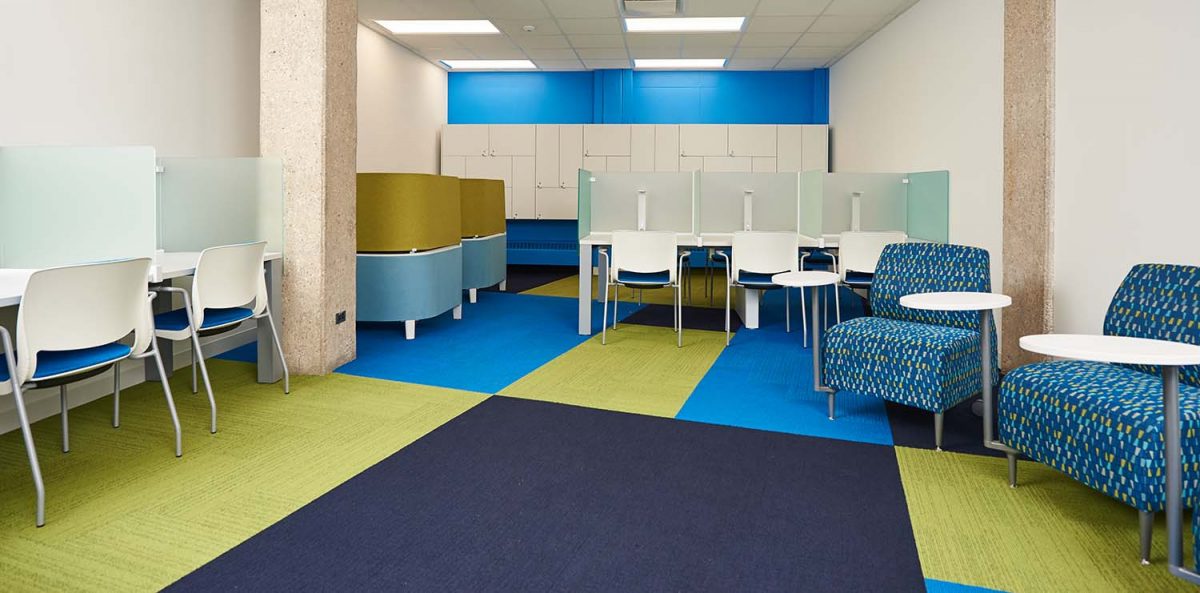 Master of Human Rights students share practicum experiences in inaugural symposium
December 4, 2020 —
Students in the practicum stream of the University of Manitoba's inter-faculty Master of Human Rights programare nearing completion of their placements, and are already making major contributions to local human rights organizations, as revealed at an online symposium held November 30th.
Now in their second year in the program supported by the UM Faculties of Law, Arts, Education, and Social Work, 16 of the inaugural class's 19 students who chose the practicum rather than research project option, shared their experiences in concise five-minute presentations throughout the day. David Asper, Q.C., Acting Dean of the Faculty of Law which houses the program, welcomed the group of approximately 50 individuals including students, family, faculty members and staff, based in Winnipeg and across the globe.
Program director, Dr. Kjell Anderson moderated the presentations and invited questions from the online audience after each section. Among several Faculty Advisors present were Dr. Bryan Peeler [BA/91, MA (Philosophy)/94, MA (Political Studies)/08], Department of Political Studies, Dr. Adam Muller, Director of Peace and Conflict Studies Graduate Programs at the Arthur V. Mauro Institute for Peace and Justice at St. Paul's College (one of the MHR program's founders), and Dr. Adele Perry, new director of the Centre for Human Rights Research, housed at the Faculty of Law. Representatives from some of the practicum sites were also present, and took part in the lively discussions.
According to Anderson, the practicum was a big selling-point for a number of the program's current students. "This is one of the things that sets our program apart," said Anderson, "Our students don't just learn about human rights in the abstract, they learn on the job, and they carry this experience with them after they graduate."
So important was the practicum aspect of the MHR program that a dedicated Practicum Coordinator was hired. Dr. Laura Reimer [BA/81, MPA/84, PhD/13], a graduate of the Mauro Institute's Peace and Conflict studies PhD program at St. Paul's College, worked hard to engage with community human rights organizations to develop practicum placements for the students. "People were eager to explore the Practicum opportunity," she said.
"Organizations here in Winnipeg and beyond our borders were very interested in our students and we not only had more placement opportunities than we had students, we were also approached by organizations we had not approached, eager for an MHR Practicum student next year." – Dr. Laura Reimer
Reimer was responsible for development of a Practicum Handbook that contains a code of conduct and legal agreements. In accordance with the University's regulations, each student must complete 300 hours at their site, monitored by MHR program staff with logs signed by both student and site supervisor.
Great care was taken to ensure the placements would give students the best experiences possible, and some students even chose their own. "Ultimately it is their degree and they had the final say in what they wanted to do and where," said Reimer. "The students thought hard about what it was they wanted to learn to do, experience, participate in while completing their Practica, which informed the entire process."
Some of the organizations that took MHR practicum students this fall included: Legal Aid Manitoba, the Manitoba Human Rights Commission, Youth Canada, the University of Manitoba's Office of Community Engagement, Canadian Centre for Policy Alternatives, Klinic, and the Manitoba Advocate for Children and Youth. Organizations beyond Manitoba borders included Ribbon Rouge Foundation of Edmonton, La Via Campesina, and an Estonia-based placement with NATO. "Establishing, maintaining, and expanding our human rights network continues to guide our work and we have been pleased and humbled to partner with excellent people doing important work – and our network continues to grow," said Reimer.
Symposium presentations covered a variety of Human Rights themes including the justice system, food and poverty, health, and explorations of new horizons in the field. As Reimer explained, the practicum experience "was an effort to merge theory and research into real life practice and, based on the results we saw in the Symposium in particular; the placements were meaningful and useful for both parties and fulfilled the learning objectives of the students."
"The value of the practicum is clear," said Anderson. "Several of the students were offered paid positions as a direct result of their practica. Beyond this they are able to make an impact on human rights while they are still students. Employers have already been asking about the availability of our students for next year, and are also keenly anticipating the finalization of their research projects."