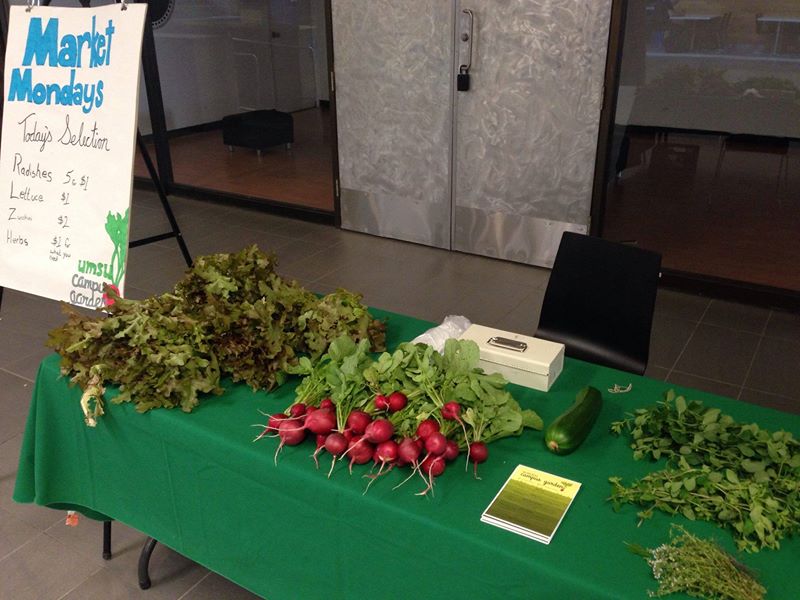 Market Tuesday returns
Fresh veggies available in University Centre
July 20, 2015 —
Market Tuesday returns to University Centre.
Fresh greens including cucumber, lettuce and more is available through the University of Manitoba Student Community Garden.
The Student Community Garden is a student led initiative aimed to cater to students' needs. They also aim to generate interest and excitement towards gardening or even just being outdoors; learn and practice sustainable agriculture practices and fuse the old and new in terms of agriculture and seed varieties.
No matter your level of gardening experience, the Student Community Garden is open to all undergraduate and graduate students from any faculty across the university.
Check out Market Tuesday from 9 until 11:30am in University Centre.
PHOTO CREDIT: University of Manitoba Sustainability Facebook page.