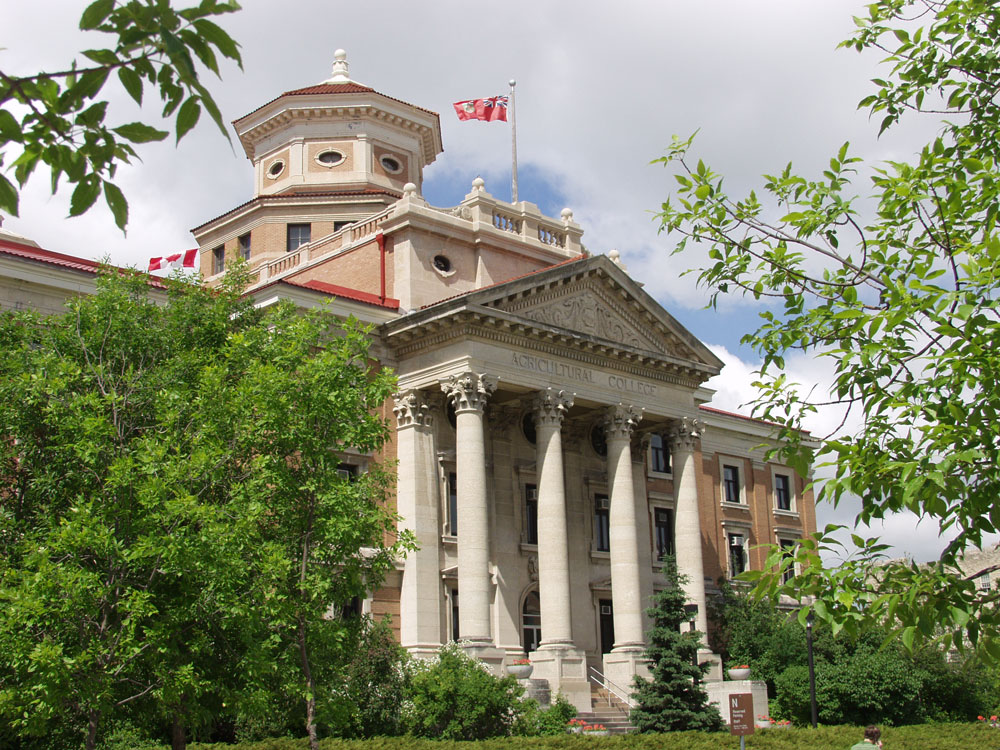 Manitoba's giving numbers front and centre again
February 18, 2015 —
According to a newly-released StatsCan report, Manitoba continues to be one of the more giving provinces in Canada. That's good news for the University of Manitoba's Front and Centre Campaign, which will officially launch at Homecoming 2015 this coming September.
The latest report from Statistics Canada says that on a per capita basis, more Manitobans donated to charity in 2013 than any other province in the country. According to The Daily, Tuesday, February 17, 2015: Charitable donors, 2013: In 2013, 25.3 per cent of all taxfilers claimed charitable donations in Manitoba, more than any other province. Manitoba also led all other provinces in the previous year.
"I'm not at all surprised by this report," explains John Kearsey, the University of Manitoba's vice-president (external). "The University has been greatly blessed by the wonderful generosity of many donors who recognize the importance of supporting post-secondary education in Manitoba. Our many endowed chairs, scholarships and named buildings attest to the transformational benevolence of caring individuals and their families seeking to take their place in creating a legacy for future generations."
The report notes that Manitoba giving increased 0.7 per cent from 2012 to 2013, one of few provinces that had the number of donations rise from the previous year. The median donation in Manitoba in 2013 was $390, well above the national average ($280).
In terms of charitable donations per city on a per capita basis, Winnipeg (26.6 per cent) was second in Canada only to Ottawa (27.2 per cent). For comparison, Toronto's rate was 21.6 per cent, Calgary was 24.5 per cent and Vancouver was 20.8 per cent.
This report on charitable giving affirms the goal of the University of Manitoba's Front and Centre Campaign, which has set a fundraising goal of $500 million. The campaign is the largest philanthropic investment in the history of the province, with investment priorities that that will ensure our province's long-term economic, social and cultural vitality.
Kearsey explains: "University of Manitoba researchers, staff and students are at the heart of our province's resurgence, and their work tells a 'good news' story about Manitoba to the rest of the world. Thanks to the vision of some of our university's most prominent alumni, and the work of tens of thousands more of our graduates, Manitoba is on the cusp of economic growth that will lead to new jobs and new opportunities."
He adds: "No other Manitoba institution that thrives on philanthropic support has the scope and breadth of impact of the University of Manitoba. We know that one of the keys to Manitoba making the next leap forward is a transformative investment in Manitoba's university, and charitable donations in support of post-secondary education will help students unlock their potential, discover new paths and position them for academic and career success."