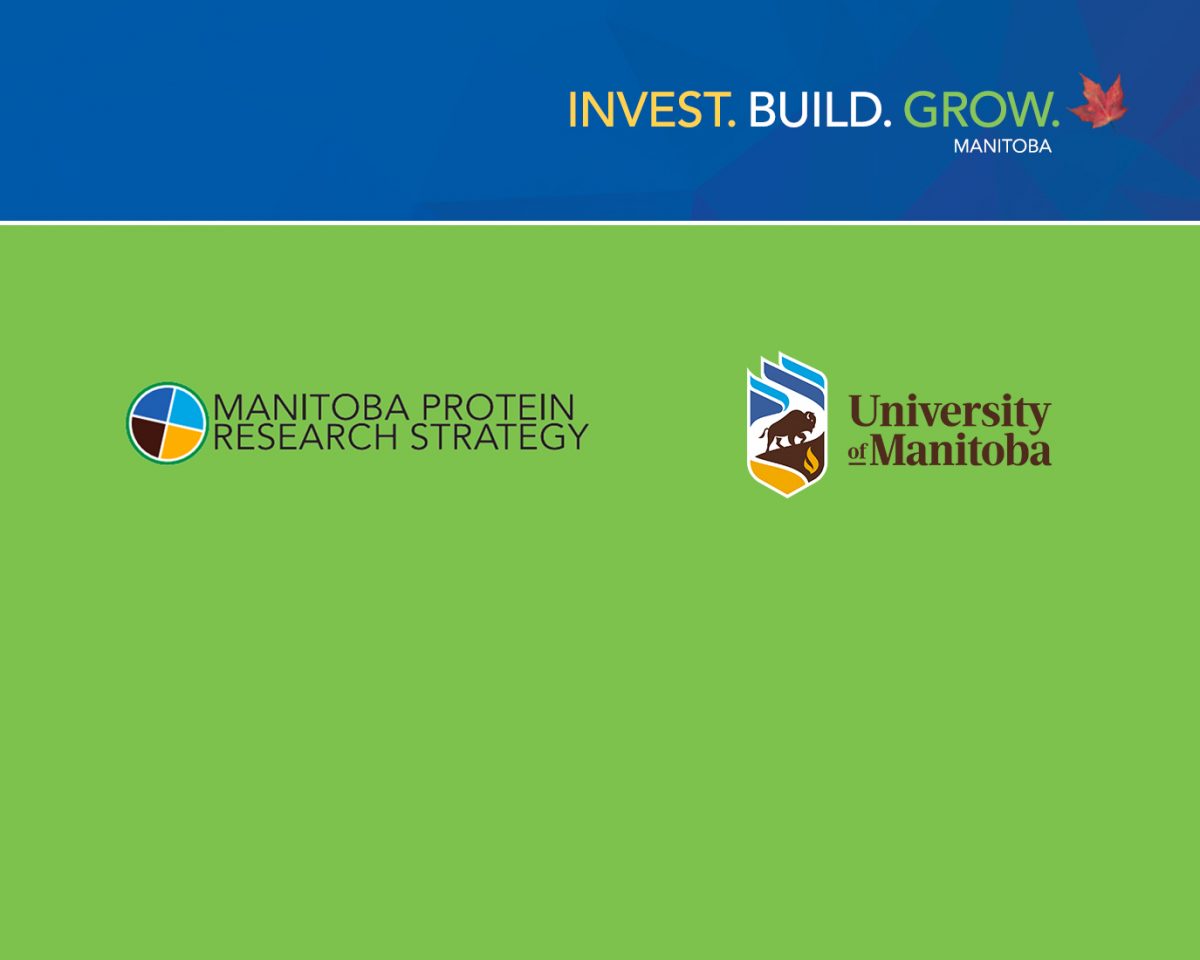 Manitoba Protein Research Strategy seeks input
March 9, 2021 —
The Manitoba Protein Research Strategy has sent out their second survey to individuals conducting research involving sustainable protein. If you received the survey, please complete it no later than March 19, 2021. If you did not receive it, and your research falls within the realm of sustainable protein pertaining to health, environment, economics and sociocultural dimensions, please send an email to MBprotein [at] umanitoba [dot] ca.
The Manitoba Protein Advantage
Manitoba has many advantages that make it an ideal location to invest, build and grow protein businesses. The province is well-suited for producing both animal and plant protein, with an economical and sustainable land base and a strong transportation network. Since the release of the Manitoba Protein Advantage in 2019, the province has attracted investments of over $650 million in the protein industry and created over 550 new jobs.
Research in sustainable protein is critical to the success of the Manitoba Protein Advantage which commits to focus 33 per cent of government research and innovation resources to protein production and processing innovation, facilitate collaboration between researchers and industry, and establish a Research Chair in Protein Innovation at the University of Manitoba.
Capturing the Manitoba Protein Advantage
The governments of Canada and Manitoba have provided the University of Manitoba with up to $100,000 for the development of the Manitoba Protein Research Strategy and the establishment of a research chair to advance the Manitoba Protein Advantage and bridge the gap between Manitoba's research and protein processing sectors.
Phase 1 of the Manitoba Protein Research Strategy, which is being led by Dr. James House, includes the evaluation and mapping of the sustainable protein research ecosystem in the Province of Manitoba. This survey is one of the activities that supports this goal.
Read complete details about the Manitoba Protein Research Strategy here.
---
June 22-24, 2021 – Save the date! The Manitoba Protein Research Strategy will be holding a virtual sustainable protein research symposium and AIMday™ in partnership with the Manitoba Industry-Academia Partnership. Anyone interested is welcome to attend. Details coming soon. For more information please contact Erin Goldberg (Research Associate) at MBprotein [at] umanitoba [dot] ca.