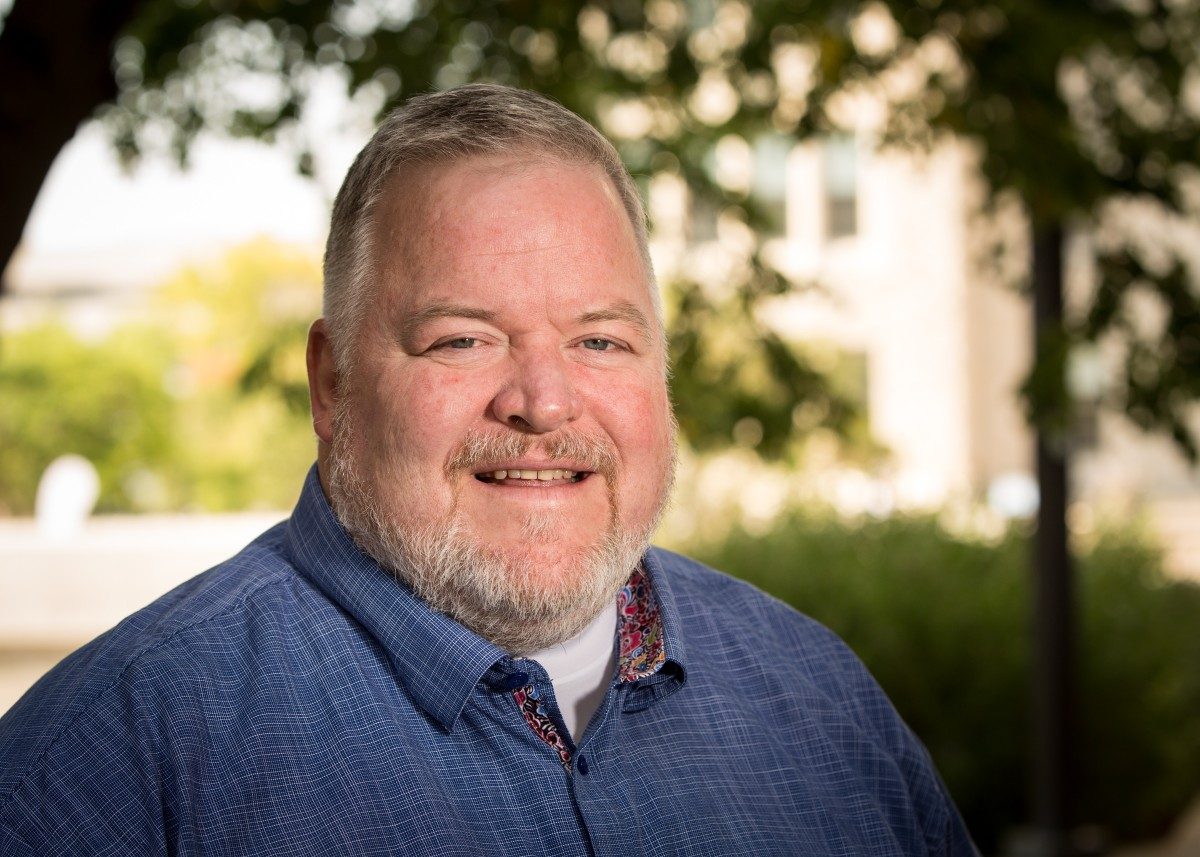 UM professor tapped to lead protein research strategy
Governments of Canada and Manitoba announce the creation of a new protein research strategy for Manitoba.
September 25, 2020 —
The governments of Canada and Manitoba are providing the University of Manitoba with up to $100,000 for the development of a new Protein Research Strategy and the establishment of a research chair to advance the Manitoba Protein Advantage strategy and bridge the gap between Manitoba's research and protein processing sectors, federal Agriculture and Agri-Food Minister Marie-Claude Bibeau and Manitoba Agriculture and Resource Development Minister Blaine Pedersen announced today.
Leading the project will be Dr. James House, a professor at the University of Manitoba and head of the Department of Food and Human Nutritional Sciences. His research focuses on studying the factors influencing the quality of dietary proteins from both plant- and animal-based foods, and how protein and other key nutrients relate to the optimal growth and health of individuals. House maintains a strong focus in the development of functional foods of animal origin including eggs with enhanced nutritional value.
"By supporting Manitoba's Protein Advantage, we are keeping Canada at the cutting edge of innovation, research and development for plant and animal protein," said Bibeau. "As Canadians have been impacted by the COVID-19 pandemic, it is vitally important we support initiatives that will bring about investment and job opportunities throughout our country. Our government will continue to support the agriculture and agri-food industry as they are leading our nation on the road to a sustainable and prosperous recovery."
"Global demand for plant and animal protein continues to increase, providing economic opportunities for Manitoba's farmers, processors and communities," said Pedersen. "The new research strategy and the work being undertaken by Dr. House will help industry identify those opportunities, further supporting the Manitoba Protein Advantage strategy."
The Protein Research Strategy will enable Manitoba to better capitalize on untapped market potential, investment opportunities and innovation. This strategy will seek broad input, advice and alignment of efforts to identify key research opportunities to enhance the sustainable protein eco-system, which will be critical in positioning Manitoba as a global leader of sustainable protein.
"We are excited to initiate this Protein Research Strategy on behalf of the research community in Manitoba. This province has incredible talents and resources within our universities, colleges, research institutes, government laboratories and private-sector settings," said House. "This initiative will drive the development of new research collaborations across all sectors in support of a sustainable food system."
"We are extremely excited about Dr. House leading the charge on the Protein Research Strategy and the establishment of research chair position at the University of Manitoba," said Dickson Gould, chair of the Manitoba Protein Consortium. "Strengthening protein research expertise and collaboration in the province of Manitoba is extremely important and significant as we advance the Manitoba Protein strategy. This announcement will advance our strategic goal for producers, processors and the Manitoba economy in our desire to be a global leader in providing sustainable protein."
The Manitoba government created the Manitoba Protein Consortium in January 2020 to provide leadership on projects of strategic importance and encourage stakeholders to continue actions to implement the Manitoba Protein Advantage. The consortium is working collaboratively with industry, academia and various levels of government to lead focus groups with key protein industry leaders to develop an understanding of the challenges and opportunities impacting Manitoba's protein industry and advance the Manitoba Protein Advantage.
Read the Manitoba Protein Research Proposal.
The five-year, $3-billion Canadian Agricultural Partnership includes $2 billion for cost-shared strategic initiatives delivered by the provinces and territories and $1 billion for federal programs and services.
The Manitoba Protein Advantage will increase animal protein production by 35 percent, create new value for producers through crop innovation and value chain collaboration, attract new investment of $1.5 billion and create 1,550 new jobs.