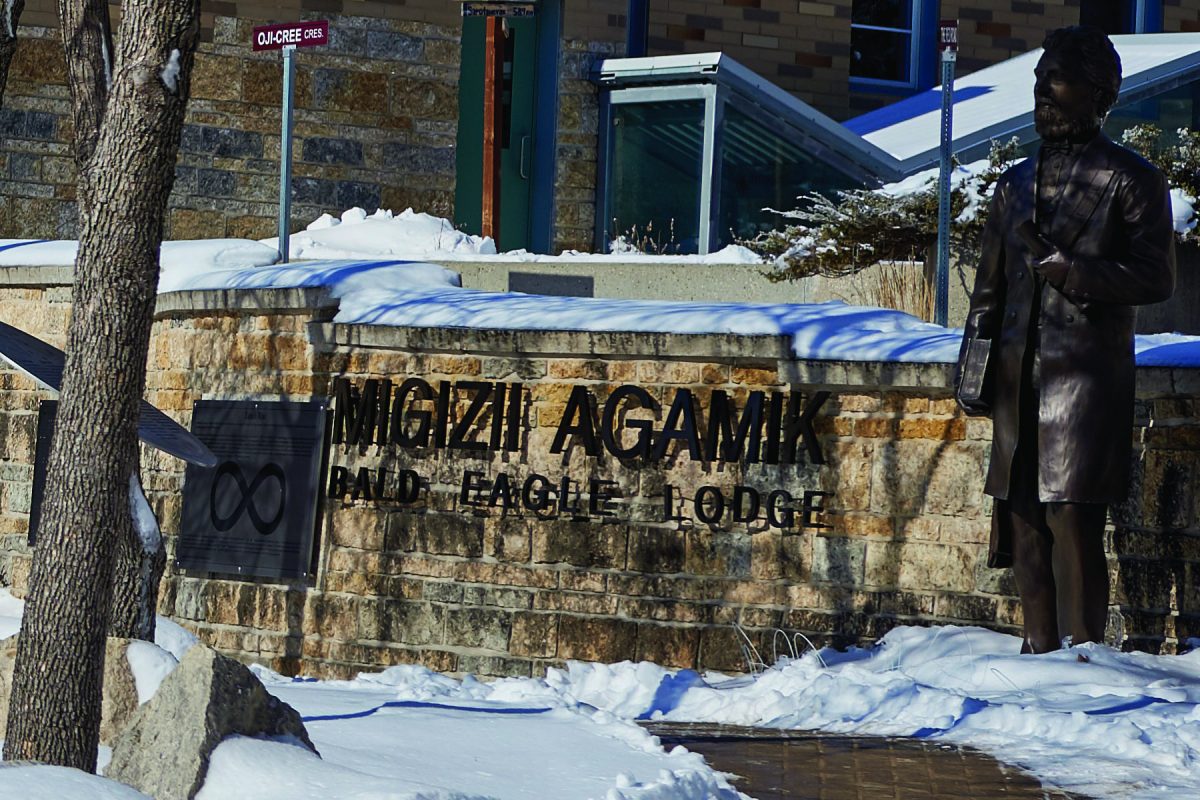 Manitoba Indigenous Youth Achievement Awards for Access Program students
Rady Health Sciences students recognized in Health categories
February 17, 2021 —
Two Access Program students have been honoured with 2021 Manitoba Indigenous Youth Achievement Awards (MIYAA). The tribute recognizes their outstanding achievement as Indigenous Manitoba youth who exhibit high standards of excellence, dedication, leadership and accomplishments in the area of Health.
Both recipients are Health Sciences students in the Rady Faculty of Health Sciences. The Access Program at the University of Manitoba provides holistic support to Indigenous, newcomer, and other UM students, empowering them on their path to success.
Health North- Sandi Hart
Sandi Hart was recognized in the Health North (of the 53rd parallel) category. "They chose me because I really want to work for First Nations people. That is my main goal. I am considering medicine, occupational therapy or physical therapy," says the Swampy Cree student from Norway House.
"It was really good to win this award. I was really happy. It is nice to be recognized for doing what I want to do. When I was little, I was a jingle dress dancer. Traditionally, they are healers. So I always thought of health care and going back to help my people," she says.
"I really love living in the North, being on the land, near the water, with the people. This is my home. These are my people. I want to give back. I considered nursing but now I am trying to go for medicine, psychiatry, and then try my best to help out, in more than one community or hospital or territory."
Hart first came to UM as a high school student for the Health Quest Careers Summer Camp, and learned about the Access Program. She started university with Access.
"I help out with the Access orientation every year. I present to first-year students, give them my tips. Access keeps us informed about opportunities like bursaries and awards. They try to give us everything they can to help us. Access makes university easier, and helps me do even better," she says.
"If I could talk to high school students, I would encourage them to apply to Access. From your small community to the lecture hall, they can help you. Being surrounded by other Indigenous students helps me with culture shock. The classrooms, the counsellors, the opportunities… They help you find so many ways to make it easier and it's greatly appreciated."
Health South-Mackenzie Chartrand
Mackenzie Chartrand was recognized in the Health South (of the 53rd parallel) category for her research on Indigenous health over the past three summers.
"It was exciting to win the award, and humbling in a way because I never saw myself winning an award like this. It was also bittersweet because when I began the application process, I had just lost my grandmother, one of my biggest supporters," says the Ojibway student who plans to honour her grandmother by continuing to pursue a health career. "Originally, I wanted to be a nurse. I considered respiratory therapy. Now I am looking a medicine."
Her first summer, she was hired in the College of Rehabilitation Science Indigenous Student Summer Internship Program and spent most of her summer on a project called We Will Work Together for Health and Wellness. She worked with five First Nations, mainly gathering information in the Bloodvein First Nation and in the community of Grand Rapids.
For example, Chartrand says, "In Bloodvein, I spent time researching the effects of climate change on Lake Winnipeg and how it has affected their community. It has affected hunting, gathering, and fishing. I went there and spoke to people about their experiences. I enjoyed that job a lot. It inspired me to continue doing research."
The second summer, she took part in the same internship program and worked with UM Centre on Aging, looking at over 1,600 post-secondary courses in Canada, the US, and Australia for content on Indigenous aging. "I found one course, in Australia," she says, noting she presented her research findings displayed in a poster at the 7th Annual Indigenous Health Research symposium at the Bannatyne Campus.
Her third summer, during the pandemic, had her working in the Prairie Indigenous Knowledge Network Mentorship Program (PIKE), with a mentor from First Nations Health and Social Secretariat of Manitoba. "My job was to do a literature review on Indigenous peoples with disabilities in Manitoba. Resources for adults were very scarce. I was disappointed but not surprised."
Mackenzie learned about the Access Program at her Winnipeg high school and she started her UM studies with the support of the program. "I am always at Migizii Agamik (Bald Eagle Lodge- home of the Access Program on the Fort Garry campus) when I am not in class. I feel like it is one of the most comfortable places on campus, with cozy places to study and I always have cultural resources like an elder and smudging. It's nice to have that available."
Access has also helped her with personal counselling to discuss her grief and her disappointments, academic counselling to help her adjust and fine-tune her career path, and they also alerted her to many opportunities including her summer research jobs.
"Access helped me a lot. I highly recommend it for any Indigenous student coming to university. It was hard for me. It is harder for those uprooting their lives, coming from remote communities."