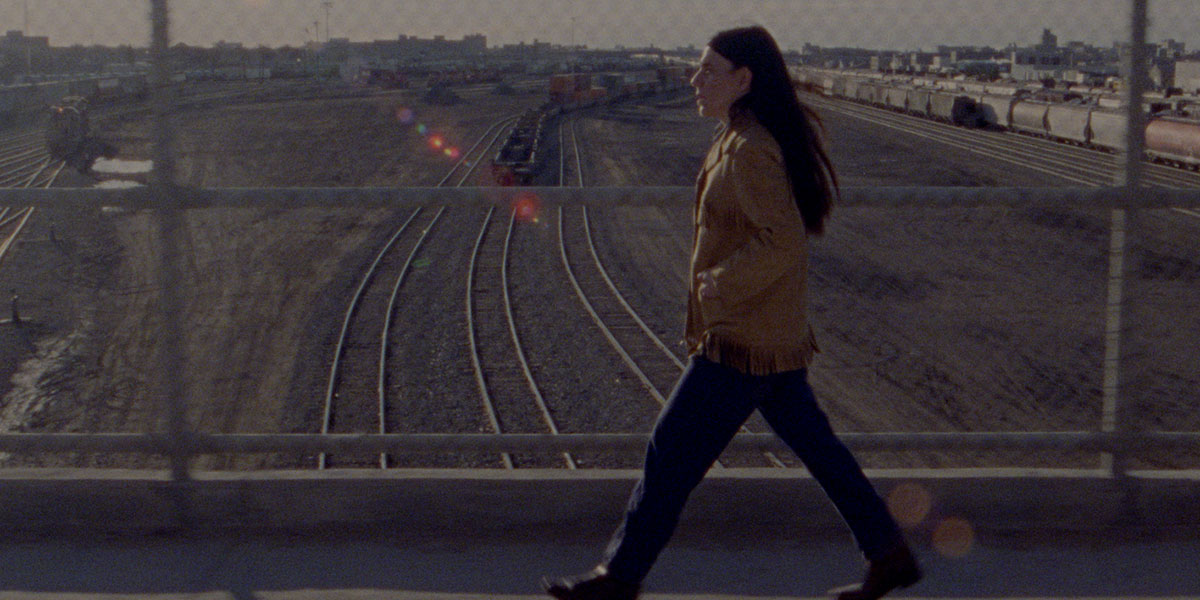 Manitoba film featuring work by SoA Alumna wins big at TIFF
September 20, 2021 —
Toronto International Film Festival (TIFF) Announced Saturday, September 18, that feature film Ste. Anne, from the mind of Manitoba filmmaker Rhayne Vermette, took home the $10,000 Amplify Voices Award for Best Canadian Feature Film.
The film–set and shot in Treaty 1 territory, which today includes Winnipeg and the nearby town that lends the film its title– not only showcases Manitoba storytelling and landscape but as well the depth of talent working within the Manitoba film industry, including the work of Photo Technician and SoA alumna Kristiane Church, one of five cinematographers working on the project. Speaking of the film, Church wrote:
"It was an amazing experience working with so many talented, determined women – making movies and hanging out on the land in rural Manitoba. So proud of Rhayne and all of the Ste Anne crew!"
SOA is proud to acknowledge the hard work of Kristiane Church, Rhayne Vermette, and all involved in the Ste. Anne project. Please join us in applauding them for this achievement!
You can stream Ste. Anne online, as part of the imagineNATIVE festival, October 22 (Friday) 9:00 am- October 24 (Sunday) 9:00 am CDT.
https://festival.imaginenative.org/external/events/ste-anne/
On the film, TIFF writes:
This stirring debut feature by Manitoban filmmaker and artist Rhayne Vermette is a deeply mysterious and alluring examination of home by way of places and people. The first image of the film, and one that recurs throughout, is of a sombre, expansive prairie sky at dusk. Eerie and painterly, as is the rest of the film's exceptionally striking use of 16mm, the skies are only one of several ghostly elements at play in Ste. Anne's oblique, impressionistic narrative. The central revenant is Renée (Vermette), who returns to her young daughter Athene — now living with Renée's brother Modeste and his wife — after an unexplained absence of several years. The reunion is fraught, not in the least due to Renée's closely held secrets and obvious unease with the prospect of settling into a traditional role of mother or homesteader. The fragmentary (and at times fractious) nature of the dynamic is heightened by an approach that incorporates experimental diversions, as well as beguiling ambiguities and anachronisms that locate the film out of time.
With its profound sense of place and a dreamlike, collagist intensity (and echoes of Paris, Texas not too far off ), Ste. Anne confronts ideas of belonging, reclamation, and family with both intimacy and a near-hallucinatory pull toward visual abstraction.
Commissioned by the Indigenous-led COUSIN Collective and shot over 14 months, the film is a family affair in more ways than one, featuring members of the filmmaker's family and expanded Métis community.
Canada, 2021, French, 80 minutes
Director Rhayne Vermette
Cast Rhayne Vermette, Isabelle Deschambault, Jack Theis, Valerie Marion, Dolorès Gosselin
Cinematography Kristiane Church, Amanda Kindzierski, Lindsay McIntyre, Erin Weisgerber, Rhayne Vermette
Editing Rhayne Vermette
Producer Rhayne Vermette
Production Company Exovedate Productions
Production Designer Janelle Tougas
Screenplay Rhayne Vermette
Sound Charlene Moore
Publicist Stephen Lan
Original Score Bret Parenteau