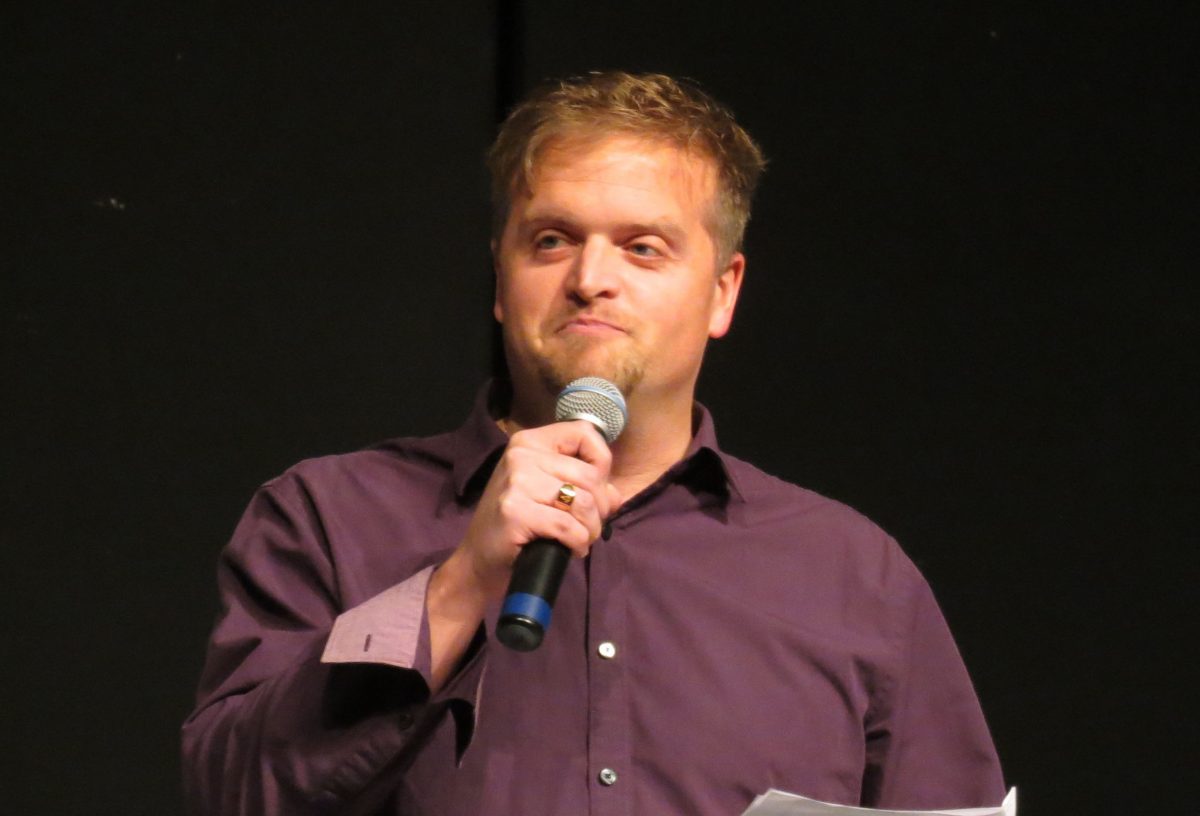 Manage your career development
Become the leader you want to be
October 10, 2019 —
Further education and a professional designation can give you the edge you need to move forward in your career and become the leader you want to be.
Students pursuing their Certificate in Management and Administration (CIMA) with Extended Education at the U of M can earn both. As students of this recognized program, they can jump-start their professional careers by completing an online aptitude evaluation successfully and obtaining their Certified in Management (CIM) designation from CIM/Chartered Managers Canada, the national organization accrediting the program. They also have the opportunity to earn a professional credential — a certificate from the U of M.
Flexible, part-time learning
Matthew Jelavic, CEO, CIM/Chartered Managers Canada, says CIMA is like a mini MBA. It is flexible and students including working professionals can complete it on a part-time basis.
Kevin Young, instructor, Canadian Business: An Introduction, a course in the Management and Administration program, also recognizes the importance of education and designation. He says, "A university credential and a professional designation are of value and certainly carry some weight as you explore your future career opportunities."
Young holds an MBA and has his Chartered Professional in Human Resources (CPHR) designation. He is also a graduate of Extended Education's Applied Human Resources program. As a manager and HR professional, he says he screens resumes in and out, based on education and professional designations. "You can definitely enhance or increase your competitive advantage."
Increase your competitive advantage
Going back to school is also an excellent opportunity to learn new information and put ideas into practice, to become a better leader, he says. Learning in class is different from learning at work.
"As instructors, we're here for you and have the time to talk. At work, there is no textbook. There are no theories. You are just doing your job. At some point, the learning stops. When you enter into the classroom, we can talk, analyze your problems and work with you to solve them."
For Young, a great manager is someone who is transparent, honest, shows integrity, leads by example, motivates, maintains strong principles and values, and encourages independence and career development in others. "These are attributes I see and recognize in others. You also learn as much from bad managers as good managers. You recognize who knows how to deal with people effectively and efficiently."
Management is mostly about dealing with people, says Young. "The communication, the thought processes all can be taught. An introvert can learn to modify their behavior. I was an introvert and I morphed into an extrovert. You can become better."
Manage your communications
A program like Management and Administration helps students in a number of ways, he says. "You do research, use analytical skills, time management. You communicate in writing and presentations. You will do all of these things in jobs, too."
In his course, Young challenges his students. "You can't stay away from public speaking. I encourage students to come out of their shells."
He also encourages them to take care in their writing. "I am a stickler on grammar. When you are writing an email, a memo, you need good grammar skills or you will embarrass yourself. You must proofread and do a good job. That care carries over into your work."
In his course, students learn about the Canadian business environment, social responsibility and ethics, business structures, marketing strategies, financial concepts, and business plan development.
Dream big
Students work in teams to develop a business plan. They need to understand a business from the ground up, in all aspects, and note the difference between a business and a not-for-profit, he says. "Each group chooses their project manager. There are not four chefs in the kitchen. They break down tasks, and complete them. Working in a group presents interesting dynamics and can take you out of your comfort zone. You gain time management and leadership skills. They learn so much. Dealing with others, aspects of human behavior, conflict, division of labour, many things that are essential to management skills."
Students learn transferrable skills they can take into the workplace, says Young. "This is a completely different environment. Here we are batting ideas around, speaking freely. I am not their boss. We can discuss real-life scenarios, actions and consequences. We have the exploration and formulation of new ideas, new options for how to do things in the future. I encourage them to break through traditions and status quo and learn new ways to think. The variables and possibilities are unlimited. Listen, explore, take new information and look at problems in new ways."
He asks students to dream big and be innovative. "The competition is fierce in the business world. A solid business idea must be viable. The exchange of ideas is so valuable. Being creative, listening to others, not shooting down their ideas but being diplomatic. Strong interpersonal communication is essential for good managers and leaders."