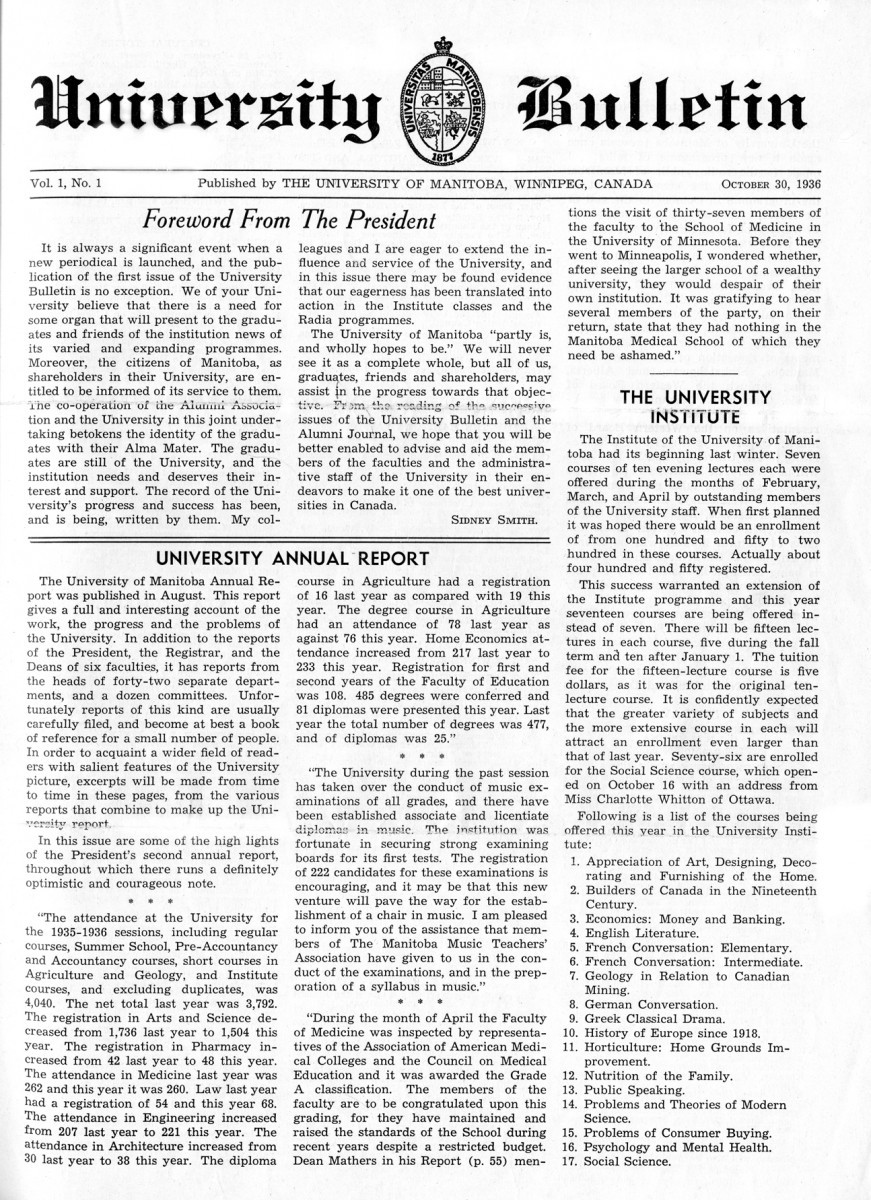 Looking back at The Bulletin (the early years)
October 28, 2013 —
The Bulletin began in the fall of 1936 as the University Bulletin, published as a joint broadsheet along with the Alumni Journal. The publication covered community news for both U of M staff and faculty as well as alumni. In early 1947, it combined the two mastheads on the cover, becoming the University Bulletin & Alumni Journal. The publication morphed into the Alumni Journal in June 1952 and continued publishing until the mid-1960s. When it started up again as The Bulletin, it was October 1966. Since then, it has published continuously until now.
The Bulletin has been the university's newspaper of record, delivered every other week to all staff and faculty of the university, along with various alumni, post-secondary institutions, government offices, news media and friends of the university. Besides including news relevant to the university community, The Bulletin also showcased the vibrancy of that community through special features, profiles and events coverage, offering a campus community focus that will continue online.
In fact, all of the past Bulletin editors have mentioned their desire to have the paper reflect their university community — a mandate that continues today.
Here's a look at some of the past stories — and people — that shaped the U of M and our university community.
See more archival materials here.
This article first appeared in the October 17, 2013 Commemorative Edition of The Bulletin.
Below: Bulletin archives, the early years.
(Click through for scroll down for more archival images from the early years.)