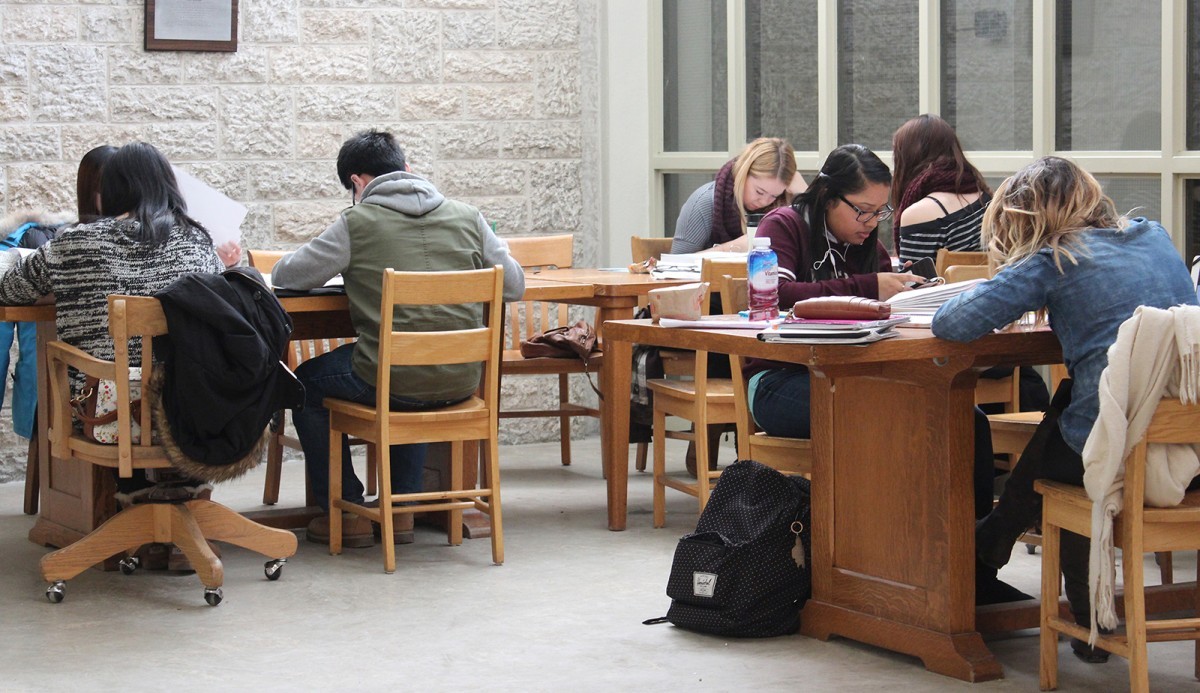 Long night against procrastination
March 17, 2015 —
The University of Manitoba's Academic Learning Centre is again hosting Long Night Against Procrastination, or, LNAP.
LNAP is a free, all-night event providing a safe and quiet studying and writing spaces for students at a critical point in the semester – right before exams. Reference librarians and writing tutors will be available to work with students on their papers. Light refreshments will be provided.
If you plan to attend the LNAP, please remember to:
Bring your current student ID card (required for entry)
Bring a water bottle and light snacks of your own
Plan your ride home in advance. If you don't plan to stay all night, make sure that someone can pick you up. If you are planning to stay all night, please be sure to take public transit or have someone drive you home
Use the Safewalk Program to return to residence or to meet your ride. Student patrols will be available in the library to accompany you.
What: The ultimate place to study all night and not procrastinate
Where: Elizabeth Dafoe Library
When: March 19, 2015, 8:00 pm – March 20, 2015, 8:00 am
Who can come: An event for all students, organized by the Libraries and the Academic Learning Centre and sponsored by UMSU
Advanced registration is not required, but student ID card required for entry
The first Long Night Against Procrastination was held at the European University Viadrina, Germany in 2010 as a way of supporting students academically. This is the sixth bi-annual Long Night Against Procrastination event being held at the University of Manitoba.
For more information please contact the Academic Learning Centre  at 204-480-1481.