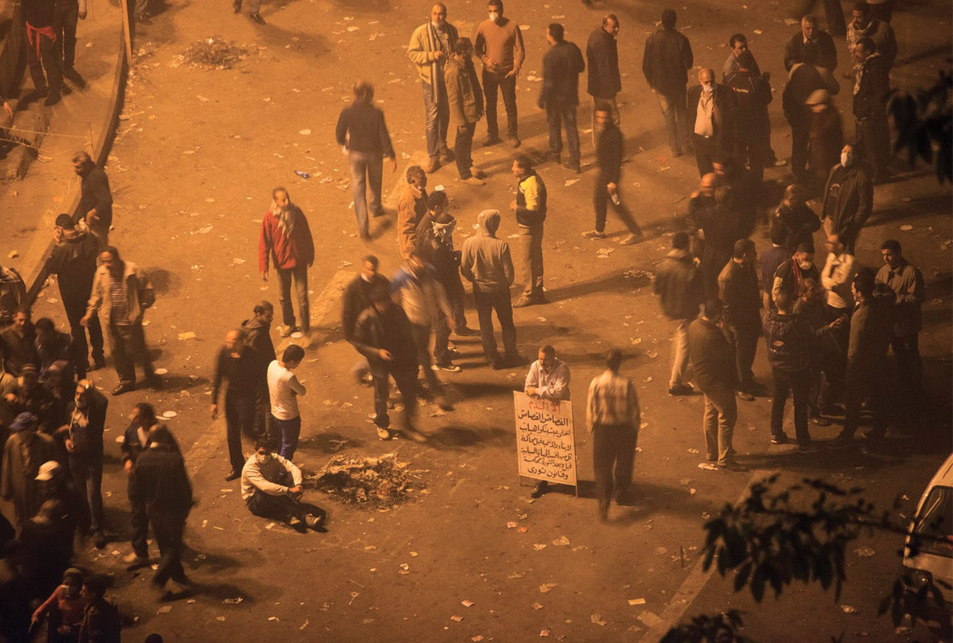 Living on, keep on keep on
Mosaic to celebrate 50 years with lively symposium
March 7, 2017 —
Mosaic: an interdisciplinary critical journal, one of the best of its kind, is celebrating 50 years by hosting a symposium from March 9-11 that will engage a diverse audience.
The symposium's theme of movement in trans- comes from Jacque Derrida's "Living On / Borderlines" and it will celebrate and explore this theme by bringing together 20 participants from architecture, art, film, literature, music, and philosophy. They will reflect on the continuing life of their fields into the next fifty years.
"As have the previous four international interdisciplinary conferences I have organized as editor of Mosaic, this event will bring together leading scholars and graduate students from Europe and North America to explore connections that might be bridged across their fields and into the next half century," says Distinguished Professor Dawne McCance, editor of Mosaic.
Speakers include the world-renowned architect and University of Manitoba alumna Patricia Patkau [BID/73] (who, alongside her husband John Patkau [BA/69, BES/69, Arch/72], is this year's recipient of the Distinguished Alumni Award, Lifetime Achievement, and a previous recipient of the Governor General's award for architecture for the University of Manitoba's ARTlab building), early modern literary and music scholar Daniel Fischlin, philosopher Alphonso Lingis, and Dutch photographer Lidwien van de Ven (see below for information on a special van de Ven exhibit at the U of M).
The theme trans- was also chosen to mark the journal's transfer to new editorship.
"Over the past 18 or more years that I have edited this remarkable journal, ranked now as one of the best in the world, my experience has been rewarding in every sense," McCance says. "It's about making things happen, enabling, and serving as an ambassador to the University of Manitoba around the world."
Lidwien van de Ven: Living On
Exhibition Dates: March 10 – April 28, 2017
Reception: March 10, 12:00-1:30 pm
Talk and Tour: March 10, 1:30-2:45 pm
Where: School of Art Gallery, University of
Gallery Hours: Monday to Friday, 10:00 am – 4:00 pm. Admission is Free.
Parking: The School of Art Gallery is located in the University of Manitoba's ARTlab, 180 Dafoe Rd. Find nearby parking
In conjunction with the journal Mosaic's 50th-Anniversary Symposium, the School of Art Gallery is pleased to present the photographic work of Lidwien van de Ven.
Curated by assistant professor Shepherd Steiner, the installation will be van de Ven's first solo exhibition in North America.
Please join us on March 10 for the opening reception and a conversation between van de Ven and Axelle Karera (Visiting Assistant Professor of Philosophy, Wesleyan University). Karera and van de Ven will reflect on the future of photography and discuss its relationship to notions of race, truth, and human rights. Everyone is welcome.
About Mosaic
Founded in 1967, the year of Canada's centennial, Mosaic is an interdisciplinary journal devoted to publishing the very best critical work in literature and theory. The journal brings insights from a wide variety of disciplines to bear on literary texts, cultural climates, topical issues, divergent art forms and modes of creative activity.
Mosaic combines rigorous scholarship with cutting-edge exploration of theory and literary criticism. It publishes contributions from scholars around the world and it distributes to 25 countries. In North America, Mosaic is read by subscribers in almost every state and province. It can be found in 226 of the world's major university and college libraries.
Research at the University of Manitoba is partially supported by funding from the Government of Canada Research Support Fund.