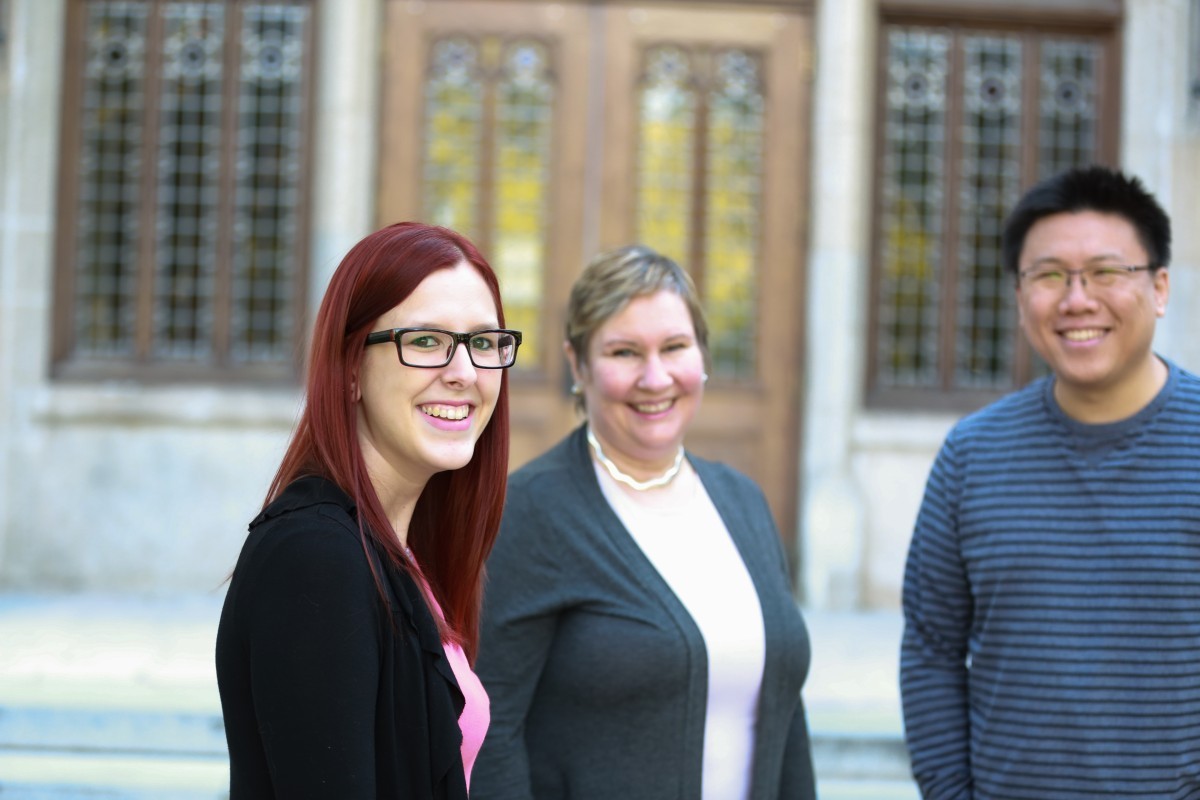 Live Well @ Work celebrates faculty and staff health and wellness
Free events June 13 to 17
June 13, 2016 —
Mental, physical, emotional, spiritual and social well-being will be celebrated during the week of June 13 to 17. From workshops on the importance of sleep, resilience in the workplace and spiritual health, to active opportunities including a nature walk with the office of sustainability, outdoor yoga and a weights class, to creative events incorporating art, adult colouring books and theatre — the Live Well @ Work week at the U of M has been created to acknowledge the 'whole selves' that faculty and staff bring to work each day.
A wellness fair at both campuses will feature booths from external stakeholders and U of M departments. Also included are prize draws, coffee and refreshments.
This is the second year for the faculty and staff wellness week. Last year's event, Staff Mental Health Week, was renamed as Live Well @ Work to further develop the Live Well initiative, a webhub that gathers health and wellness resources at the U of M. Both initiatives draw on Success through Wellness: U of M's Mental Health Strategy.
"We have wonderful health and wellness resources at the University of Manitoba. Live Well @ Work raises the profile of these resources and makes them easily accessible for all faculty and staff," says Arlana Vadnais, employee wellness specialist and interim campus mental health facilitator, human resources.
Over 25 events have been planned at the Fort Garry and Bannatyne campuses, drawing on these health and wellness resources.
"We encourage all staff and faculty attend the events, connect with each other and learn something new," says Vadnais. "It is important to take the time to focus on our well-being. Our hope is that colleagues will use this yearly event as a springboard for engaging in wellness-related activities and resources year-round."
Gregory Juliano, associate vice-president, human resources, adds, "We are dedicated to supporting and engaging our faculty and staff, and to creating a healthy and outstanding community. Partnering with community members has allowed us to present a fun and impressive line-up at the Live Well @ Work week.
"Take the time to participate and connect with colleagues!"
Events run June 13 – 17, 2016, Monday to Friday, at both the Fort Garry and Bannatyne campuses.
ACTIVITIES AT THE FORT GARRY CAMPUS (click or tap to expand)
ACTIVITIES AT THE BANNATYNE CAMPUS (click or tap to expand)
See more on the Live Well website. 
Events that require registration are highlighted.