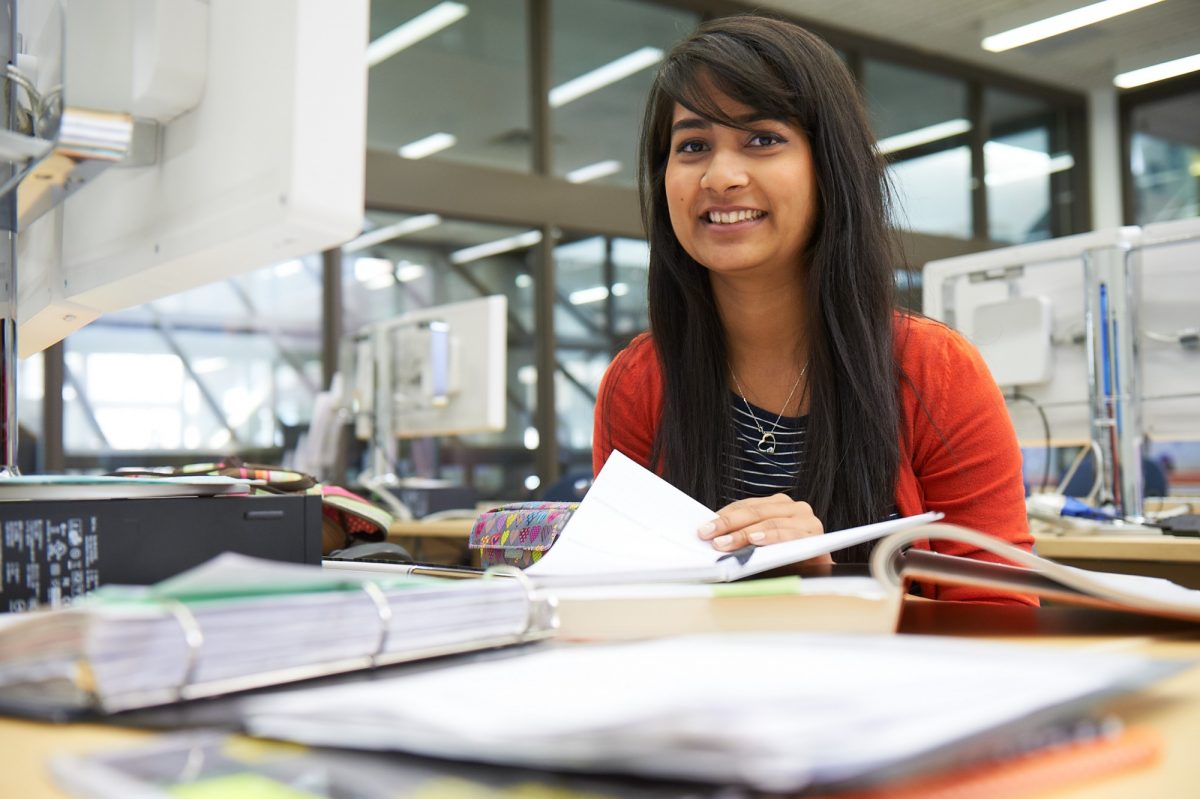 Let's talk GMAT
Everything you need to know about the GMAT exam and your application to the Asper MBA, MSc, or MFin program
October 13, 2020 —
Feeling stuck in your career? It might be the perfect time to advance your education with a master's degree. The Asper School of Business offers three masters programs, the Asper Master of Business Administration, Asper Master of Science (MSc) in management, and Asper Master of Finance (MFin) that will arm you with the education and skills to supercharge your career.
When applying to the programs, one of the first things you need to complete is the GMAT (Graduate Management Admissions Test). The GMAT is an entrance test that assesses a variety of skill sets from writing, reading, to analytical thinking. Depending on the program you're applying for, there a variety of GMAT scores that are required for entry. For an Asper MBA, you will need a minimum score of 500, although a score of 550 or higher is preferred. Asper MFin applicants will need to score no less than 550, while MSc applicants need a score of no less than 600.
The majority of business schools, including Asper, require the GMAT as part of your application. It helps us ensure you are serious about your academics and your commitment to the program. The GMAT will also help you gain insight into your ability to study or if the program is right for you. Remember, if you don't achieve the score you need, you can still take the test again. Take it as opportunity to study differently, more, or incorporate a tutor into your learning plan.
We understand the idea of a studying for a test while juggling everyday life might seem daunting, but don't let this be a barrier to achieving your masters. To help you learn more about what the GMAT entails, we went right to the source and interviewed Asper MBA students, Anna Gilfillan and Shyam Moorthi, and MBA alumnus Chris Carther-Krone about their own personal experiences with the GMAT.
HOW DID YOU PREPARE FOR THE GMAT?
Chris Carther-Krone: I purchased the official GMAT study guide that included examples, having the example questions helped greatly. The GMAT is a test that is more about learning how to write it, not necessarily about what you know. This section is a clear example of that as it is testing your ability to think a certain way not to state what the article provided has already said.
Anna Gilfillan: I studied for just over six weeks, and when my exam date rolled around, I felt prepared, so I wouldn't make any significant changes. I found that writing a practice exam a week or two prior to my test date, once I was reasonably confident with the material, was incredibly helpful.
Shyam Moorthi: I started studying from January 2019 and appeared for the GMAT in the last week of May 2019. I would have changed the way by taking more mock GMAT tests and earlier to prepare myself for the pressure that comes when one takes the actual exam.
WHAT PART OF THE GMAT WERE YOU MOST WORRIED ABOUT AND HOW DID YOU PREPARE FOR IT?
Anna Gilfillan: I was most concerned with the quantitative reasoning section, as it had been quite a while since I'd last been in a math class, and my skills were a little rusty. I started with some sample questions to determine which areas would require the most attention, and then set a timeline and study plan, and used a set of Manhattan Prep books as a guide. I focused most of my time and effort preparing for the quantitative area, and interspersed verbal reasoning and integrated reasoning practice at regular intervals for variety. For concepts that I found specifically challenging, I found the resources at magoosh.com quite helpful.
Chris Carther-Krone I was most concerned about the writing portion. While I feel that I am a good writer, being asked to write on a topic with no prior notice and being graded by a computer made me unsure as to how to be successful on this part of the test.
Shyam Moorthi: I was worried about the quants in GMAT because it was 13 years since I graduated from my last degree. I focused by studying for five days a week from 4:30 a.m. to 6:30 a.m., and taking extra coaching lessons. The morning hours were the best time to be by myself and focus on my preparations because I worked six days a week back in India. Moreover, my wife and I welcomed our second daughter in May 2018 and carving out that study-time was very crucial.
WHAT TIPS DO YOU HAVE FOR STUDYING THE GMAT?
Chris Carther-Krone: Get the official books with questions from previous exams. Studying for the GMAT is about learning how to write the test more than how to do the math or learn the logic. The best way to do that is to do test questions until you understand what the test is truly asking you. Time goes fast when you write the test, learning how to write the test will help you manage your time and not answer questions in a panic.
SHYAM MOORTHI: Once you understand the quant and verbal concepts, it's important to take practice tests as frequently and as early as possible. I felt it was best to start taking tests specific to concepts, then verbal tests and quantitative tests separately, and then practice taking entire GMAT tests. It takes discipline and planning to set aside time and prepare for the GMAT.
Anna Gilfillan: Practice is key. Focus your time and effort on your weakest areas, but revisit your strongest areas as well, to become as familiar as possible with the testing format. If time permits, a week or two before the exam, write a practice exam, as this can help with managing the time constraints and becoming familiar with the overall experience.
WHEN YOU FIRST STARTED THINKING ABOUT APPLYING FOR YOUR MASTER'S, DID YOU SEE THE GMAT AS A BARRIER? WHAT MADE YOU DECIDE TO MOVE FORWARD AND START STUDYING FOR THE GMAT?
Anna Gilfillan: I had been contemplating an MBA, but I had questions about how the program would fit into an already full and busy life, so the GMAT felt less like a barrier, and more like an opportunity. Preparing for the GMAT gave me a sense of how time could be managed and, in this sense, helped solidify my decision to pursue an MBA.
Chris Carther-Krone: I saw it as something I had to overcome to prove to myself that I was ready for the MBA program. When I saw it as an internal test to make sure that I was ready to move ahead with the MBA, preparing for it became easier and I was more motivated to move ahead and start studying. It had been a while since I had to prepare for a test, so the motivation was helpful. When I got my test result instantly after finishing, it was clear that I had made the right choice and it was very rewarding.
Shyam Moorthi: I saw GMAT as a challenge which was possible to overcome, but not as a barrier. With practice and coaching support, I could set myself a realistic target score and work towards achieving it. I felt that it was imperative that I should pursue my MBA now considering my experience and where my career was at that stage. If I delayed my MBA plan any further, I perhaps would have not felt inclined to disrupt my existing career path. I also read some inspiring stories of students in my age group about how they balanced work, family, studying for GMAT and planning their MBA studies and that motivated me to move forward with studying for the GMAT.
We hope that Anna, Chris, and Shyam inspired you to take the next steps in your career. Due to COVID-19, GMAT testing is now online as opposed to the usual in-person. You can find all available dates on the GMAT website.