Asper MSc News Archive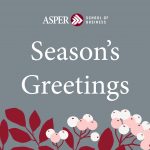 December 22, 2020 —
A highlight of some of the key accomplishments we can collectively celebrate at the Asper School of Business.
+
October 13, 2020 —
Feeling stuck in your career? It might be the perfect time to advance your education with a master's degree.
+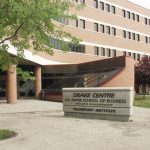 September 15, 2020 —
Through the EDI task force, we endeavor to foster a more inclusive learning environment for every single student that attends and/or interacts with the Asper School of Business.
+