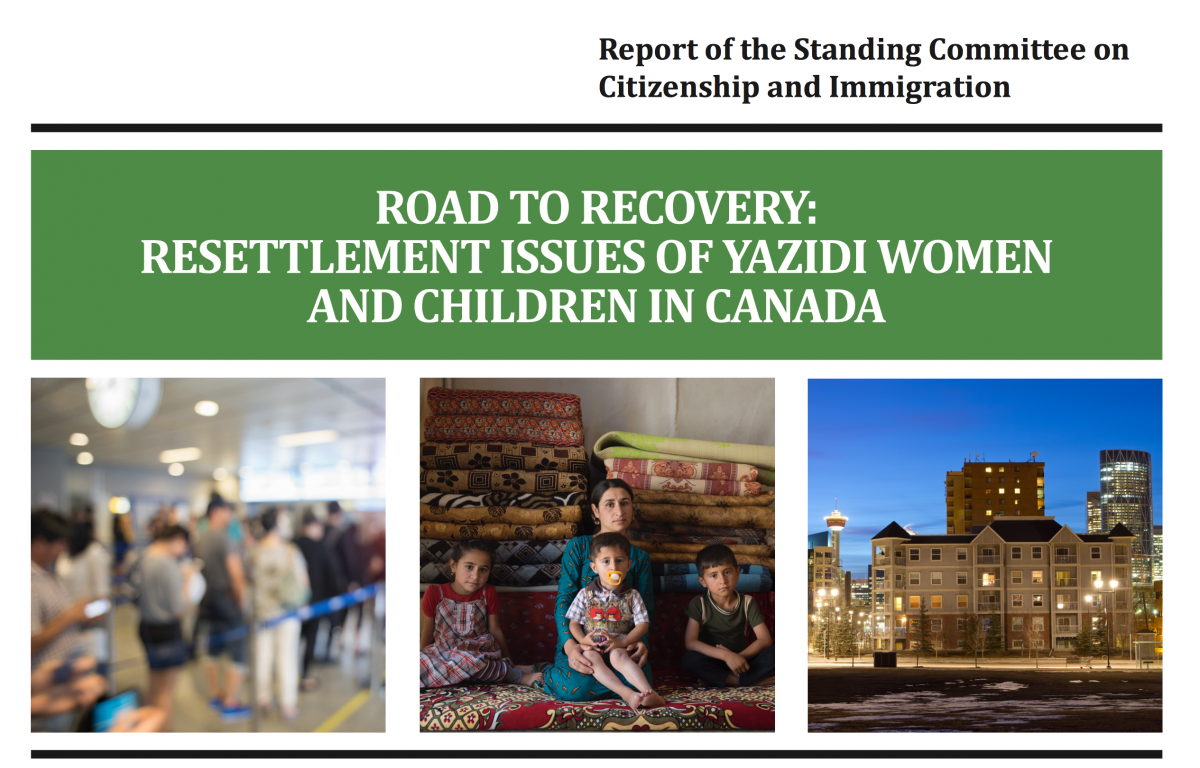 Legal researcher rewarded to see work acknowledged by government
CIMM Report on Yazidi Resettlement Issues relies on law professor's evidence for two key recommendations
May 8, 2018 —
The House Standing Committee on Citizenship and Immigration (CIMM) has published its report "Road to Recovery: Resettlement Issues of Yazidi Women and Children in Canada." For two key recommendations, the report relies on evidence given by Assistant Professor Shauna Labman, who teaches Immigration and Refugee Law at the University of Manitoba's Faculty of Law. The recommendations in question are:
That the Government of Canada increase its refugee resettlement targets.
That Immigration, Refugees and Citizenship Canada work with stakeholders to facilitate the private sponsorship of Yazidi women and children; and deem these applications over and above the Sponsorship Agreement Holders' allocations until 2020.
Upon reading the report when it was first released, Dr. Labman said she felt rewarded to see the Standing Committee rely on her evidence for these recommendations.
"It was great to respond directly to Members of Parliament, explore their understandings of resettlement and see my advocacy influence their report," she said in answer to an email interview.
While much of Labman's research and academic writing focus on these same issues, she said it is rare to get political acknowledgement of her research. "The current government is very committed to refugee protection," she said, "but there are still many angles to consider in the "where" and "how" we resettle refugees and it is good to see the government working through these questions – that admittedly have different answers from different advocates."
Labman said her position is that Canada should ensure it is providing "the most protection to those refugees who need it the most."
She observes that when it comes to choosing the direction of one's research, "There is an increasing focus on knowledge mobilization and creating research with value and impact. This often requires leaving the laptop and the law school and speaking to both the community and the decision makers."
While she has experienced success in her own academic community through networking, collaboration and sharing, she acknowledges that reaching government with her work has been "a slower trudge but I am building momentum."