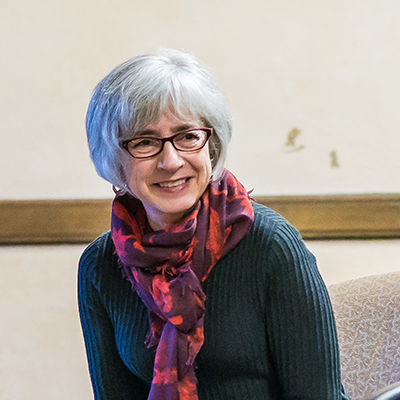 Lecture: History and Philosophy of Science with Dr. Anita Guerrini, Oregon State University
September 17, 2018 —
Dr. Anita Guerrini, Horning Professor in the Humanities and Professor of History, Oregon State University. Adjunct Professor of History, University of California, Santa Barbara will deliver this year's 2018 Robin Connor lectures in History and Philosophy of Science, hosted by the Faculty of Science and Faculty of Arts.
Historian, Dr. Guerrini will demonstrate how the history and politics surrounding scientific discovery are often just as astounding as the discovery itself.
What: 2018 Robin Connor Lectures with Anita Guerrini
Topic: Giants, Fossils, and National Identity in Early Modern France
When: Thursday, Sept. 20, 2018, 6:00 p.m.
Where: Robert B. Schultz Lecture Theatre, Rm. 172 in St. John's College, 92 Dysart Rd.
Reception to follow
The afternoon lecture – "William Hunter and Eighteenth-Century Anatomical Collections,"– will take place at 12:00 p.m. on Sept. 21, now in Room 409 Tier Building (from Room 307 Tier Building).
About The Robin Connor Lectureship
The Robin Connor Lectures are biannual lectures named in honour of Dr. Robin Connor, Dean Emeritus of the Faculty of Science. Dr. Connor was the founding Dean of the Faculty of Science, and served in that capacity from 1970-1979. He had a special interest in the science of measurement and the interaction of scientific with theological thought. The Robin Connor Lectureship in the History and Philosophy of Science is designed to stimulate awareness in and bring together those who have an interest in interpreting science in its broadest terms.
---
Research at the University of Manitoba is partially supported by funding from the Government of Canada Research Support Fund.