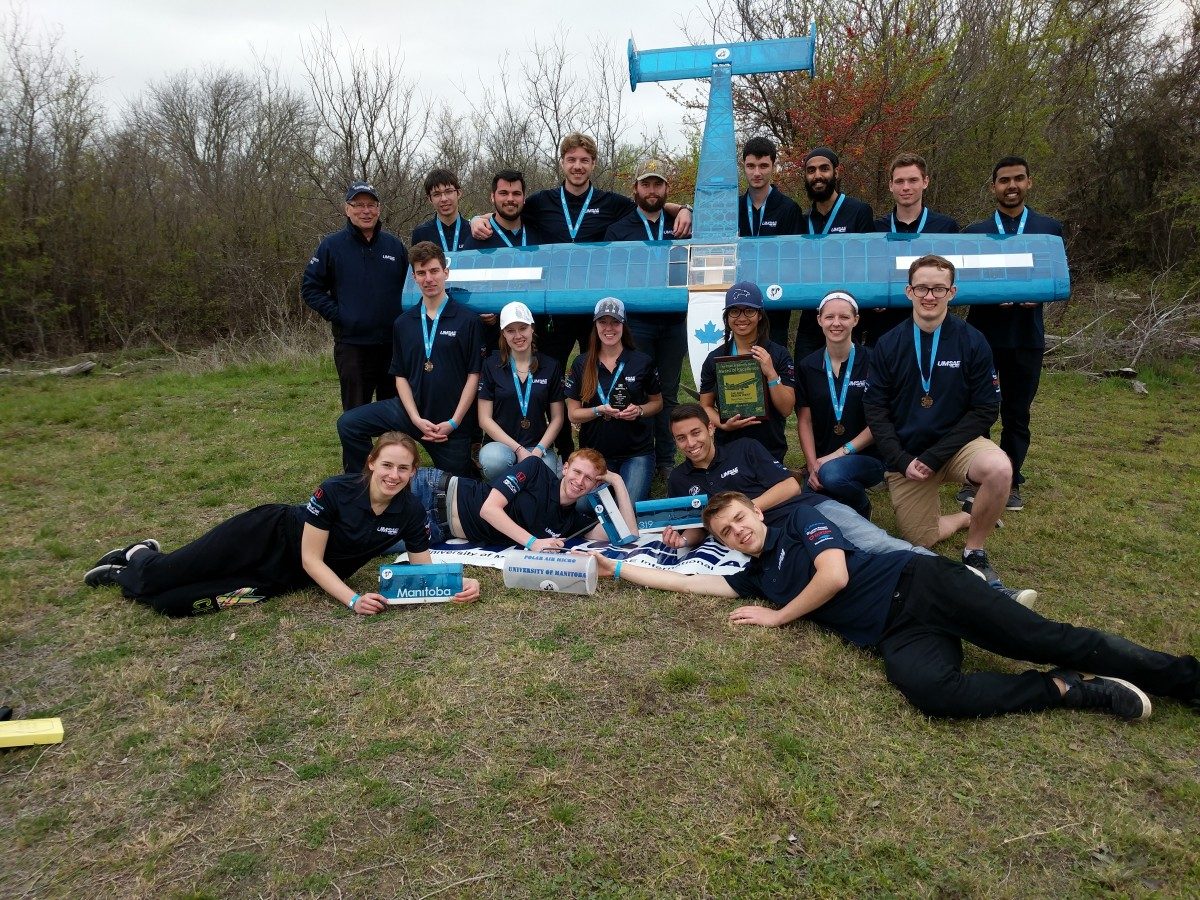 Learning to Fly
June 20, 2017 —
The University of Manitoba's Aero Design team is one of four design teams that create The University of Manitoba Student Chapter of SAE International (UMSAE). This team of engineering students work together to design and build an aircraft to compete in the SAE Aero Design competitions. This year the SAE competition was held March 10 – 12th, 2017 in Fort Worth, Texas.
At the end of January, the team submitted their design report, and in consultation with alumni, faculty and industry engineers, the team developed their full-scale prototype of the aircraft. This prototype helped identify flaws in the design and provided the team with a direction for building the final product. As the competition date neared, two aircrafts were constructed to ensure the team was covered if a catastrophic failure occur with one of the models.
The first day at the competition consisted of technical and design presentations. Team Lead, Joyce Valencerina says "these are the most nerve-racking events because the presentation counts for a significant part of your overall score. We were happy, the presentation team did well, and both planes passed technical inspection!"
The team's pilot, Don Hatch, who has been flying with the team for 25 years, aided the team in placing 3rd overall. In addition, the team placed 3rd in the highest payload category and 4th in the presentation portion of the competition.
A second team, called UMSAE Micro Aero also competed in Texas. The Micro class of the competition aims for the creation of a compact, hand launched aircraft that can be easily assembled and disassembled to fit all parts in a tube. The models are scored by payload fraction (payload weight over total weight of the aircraft). The UMSAE Micro Aero team finished 10th overall.=
The UMSAE Aero teams were very pleased with the results and they hope to continue their success at future competitions.