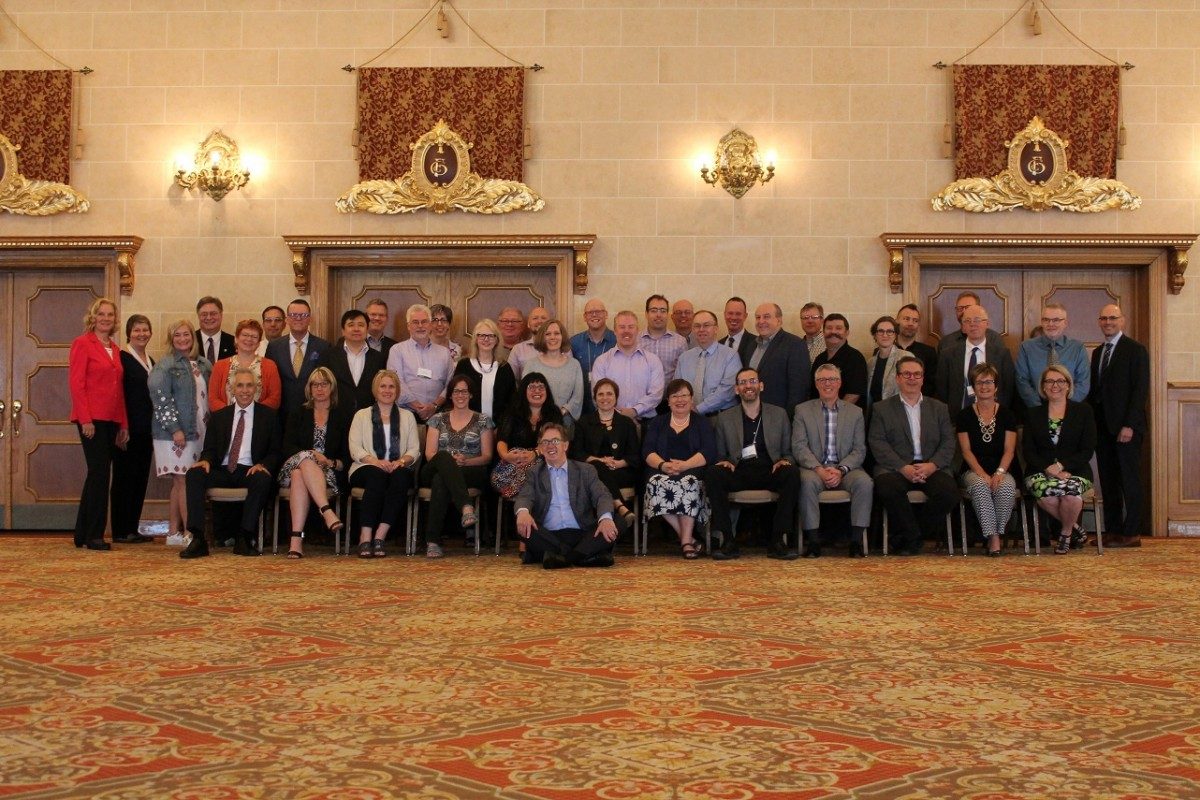 Learning for Leaders – The Senior University Administrators Course wraps up in Winnipeg
June 26, 2017 —
On Friday June 16, 2017, a group of deans and senior university administrators, from Fredericton to Victoria, wrapped up an intensive week of study and discussion for this year's Senior University Administrators Course (SUAC).
The mood at the Selkirk Room of the Fort Garry Hotel reflected both exhaustion and exuberance, as all attendees covered a lot of intensive material, yet exhibited a keen ambition to return home equipped with more knowledge and professional connections.
The advantages of SUAC, as described by course facilitator Michael Atkinson, "are all the people who come … you learn from one another". In a truly collaborative format, Atkinson indicated that his and his fellows instructors' role is "to set the table, to use their experience, draw on it, to identify what are the major trends and the major challenges facing us".
At the end of the course, Janni Aragon, Director of Technology Integrated Learning, and Director of the Technology in Society Program from the University of Victoria said "I'm so glad that I attended". She continued "it was clear to me within the first day of being at SUAC, I should have been here last year. I mean this year is great. SUAC has been perfect for me and the change coming down the way at U VIC , not only in my department, but at the university".
In discussing the impact of the course, Vince Salyers, Dean of the Faculty of Nursing at MacEwan University of Edmonton, said "I met an incredible array of colleagues and people that truly inspired me. Connections were critical and again I will go away with a number of new individuals to connect with and continue to collaborate with. Absolutely the experience has built upon all the things that we've learned, and it was a transformational learning experience."
From President Barnard's opening statements to the final session five days later, SUAC's attendees covered a lot of ground, and the insights gained stretched across the country, as they made their way home to their respective institutions.