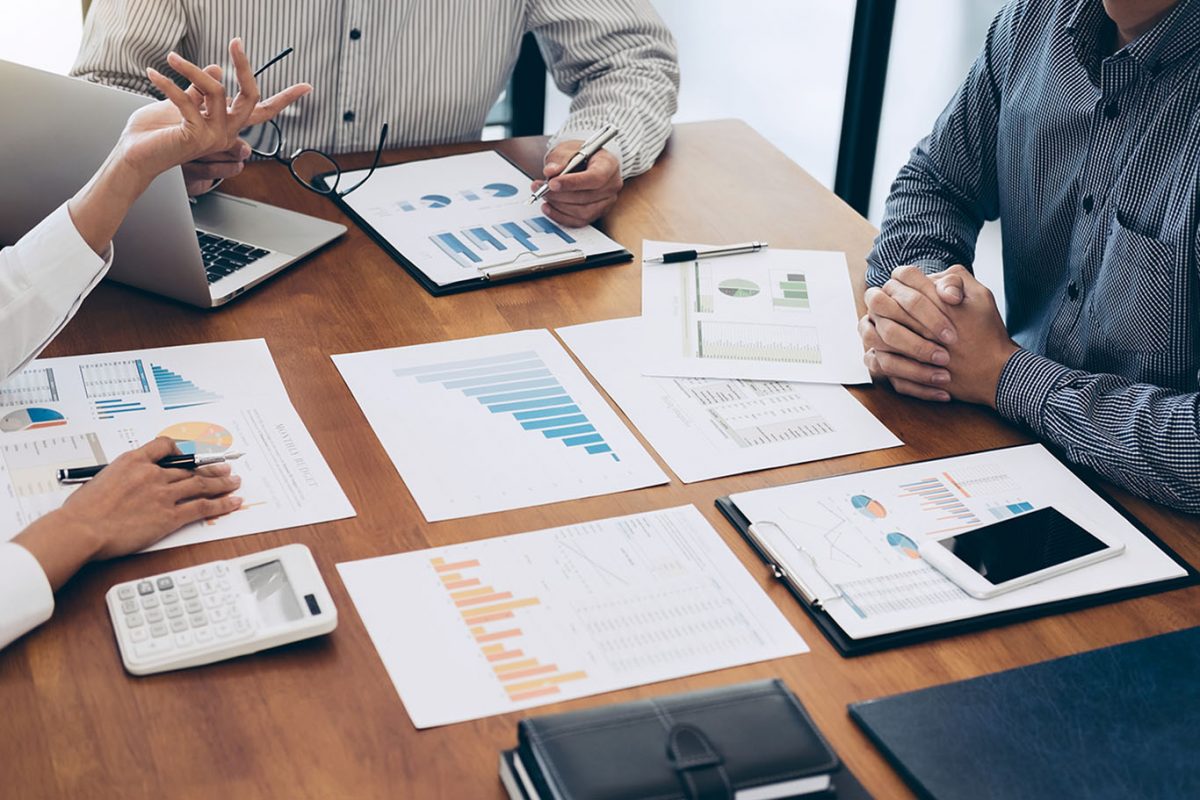 Learn Business Analysis online
New Extended Education program starts in September
August 12, 2019 —
No matter where you work or what your current job may be, you are already doing some business analysis. Now you can learn how to focus on the right things and use the right strategies to do it like the professionals with Extended Education's Business Analysis certificate program, offered entirely online.
When an organization has a problem or challenge, the defined process for asking why and determining what to do is called business analysis. By definition, a business analyst (BA) is someone who performs the tasks of business analysis as defined in the Business Analysis Book of Knowledge (BABOK 3- the latest version), the textbook for the Extended Education Business Analysis program at the University of Manitoba.
According to the federal government's Canadian Occupational Projection System, business analysis is one of the top 10 occupations with the largest number of job openings, from 2017 to 2026. The Extended Education program was developed to meet this incredible demand in Manitoba, Canada, and beyond.
A huge demand
"The local demand is huge," says Kevin Haines [BA/96, BComm/99], CBAP, President of the Winnipeg Chapter of the International Institute of Business Analysis (IIBA), the recognized professional and accrediting organization for business analysis. Extended Education is an IIBA endorsed education provider. "Online Business Systems has the most certified business analysts in town. Consulting companies are always hiring to keep up with demand."
Prospects for careers in business analysis are great, says James Fatoki, CBAP and Consultant for the Business Analysis program. "You take your knowledge and experience, layer the program on top, and get to work. The beauty of it is there are so many industries you can plug into. None of your previous knowledge is wasted. I have worked in many industries from financial to insurance and government. There is a good demand out there."
Every organization needs a business analyst, and everyone is looking for a good one, says Maureen McVey, Ottawa area-based CBAP and Consultant for the Business Analysis program. A business analyst since before the role was defined in BABOK and as commonly recognized as it is today, McVey was among the international professionals who founded IIBA.
Managing change
"Business Analysts are agile professionals who help organizations keep pace with the rapidly evolving world of the twenty-first century by identifying the responsive changes necessary for them to flourish," says Paul Jenkins, Manager, Delivery, Extended Education. "Their skill-set and expertise give them the ability to identify problems and recommend solutions often based in technology, but that also involve changes in business strategies, processes, and policies."
Change is happening
"With the rapid pace of business evolution, there are always new challenges to meet, and we need people to facilitate the change that needs to happen," says Haines. "A significant majority of CEOs recognize the important need to foster a culture of innovation, respond quickly to technological opportunities and invest in new processes, as only those companies and industries accepting the challenge to transform themselves will be more competitive, gain efficiency and ensure the loyalty of customers."
Fatoki adds, "Defining issues and problems is critical, whether a business accepts it or not. Without proper business analysis, it simply becomes trial and error. Companies will spend money, suffer financial losses, and lose ground in a competitive market."
Professional connections
Business Analysis students pursue professional certification and make professional connections through IIBA. The IIBA Winnipeg Chapter was the first chapter, founded at the same time as the organization itself. Winnipeg is one of over 120 chapters in over 40 countries.
With IIBA, there are three levels of professional certification. Students in the Business Analysis program can start to work towards achieving the first level, Entry Certificate in business analysis (ECBA), during their studies.
No organization can do without the business analysis skillset, says McVey. It's something that can be developed, building on your education and experience. The program is a good start.
The demand for business analysts is very strong, Haines says. "The IIBA helps to support those taking certifications and to provide the network to meet other analysts, mentors and employers. We are very excited that the U of M is providing a great option to learn the hard and soft skills of business analysis as we grow our local, Canadian and global communities."
Learn more about this online program.
As published in the Winnipeg Free Press.