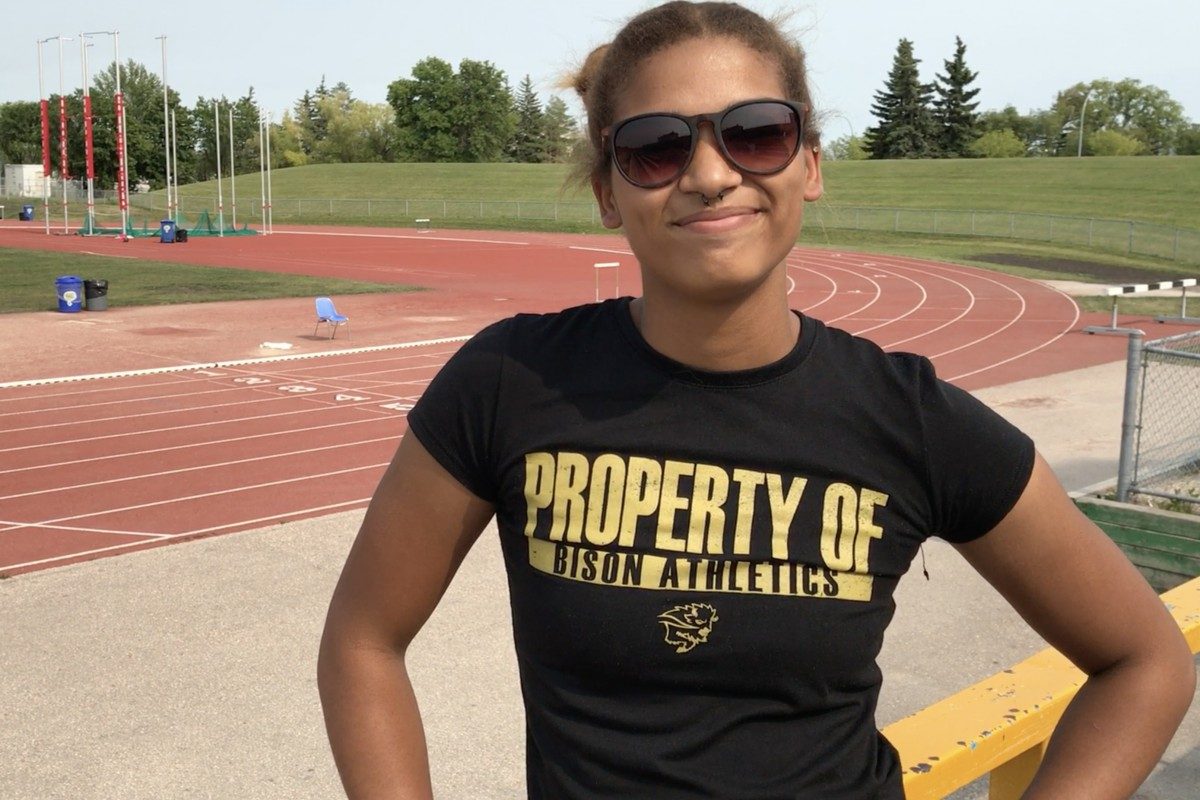 Leaping for the podium
August 3, 2017 —
Bison Track and Field athlete Rebekah Eckert has her eye on the Canada Games medal podium.
Qualifying first for tonight's triple jump final, the Canada West 2017 Rookie of the Year leaped 12.01m in Tuesday's preliminary round, beating BC's Kristen Erika Schulz by 3cm on day four of the games. She competes in the final tonight at 6 p.m. at the University of Manitoba Stadium.
While many athletes with Eckert's standing may put a lot of pressure on themselves to finish big, she's trying a different approach. After battling injuries and mental health, as well as balancing schoolwork during her first year with the Bisons Eckert says the stress of competition this year isn't worth focusing on.
"My goal is to have fun," says Eckert. "Sounds cheesy, but I've put a lot of stress and pressure on myself this year and it hasn't brought me any luck. I just want to have fun and make a new personal best."
Eckert says she slowly pulled herself together throughout the 2017 season. The first year Bison athlete placed second and was named Rookie of the Year in the CanWest meet.
The casual approach seems to work for Eckert. This past March, she won the national title for triple jump, earning a gold medal at the U Sports Track and Field Championships.
Eckert will bring this national experience to the Canada Games.
"I'm just excited to compete in another national event! Especially in home sand," says Eckert. "My youngest brother has special needs and he is my biggest cheerleader and supporter. Canada Games is the first time he will be able to see me compete at a big competition in person. I'm very excited to make him proud."