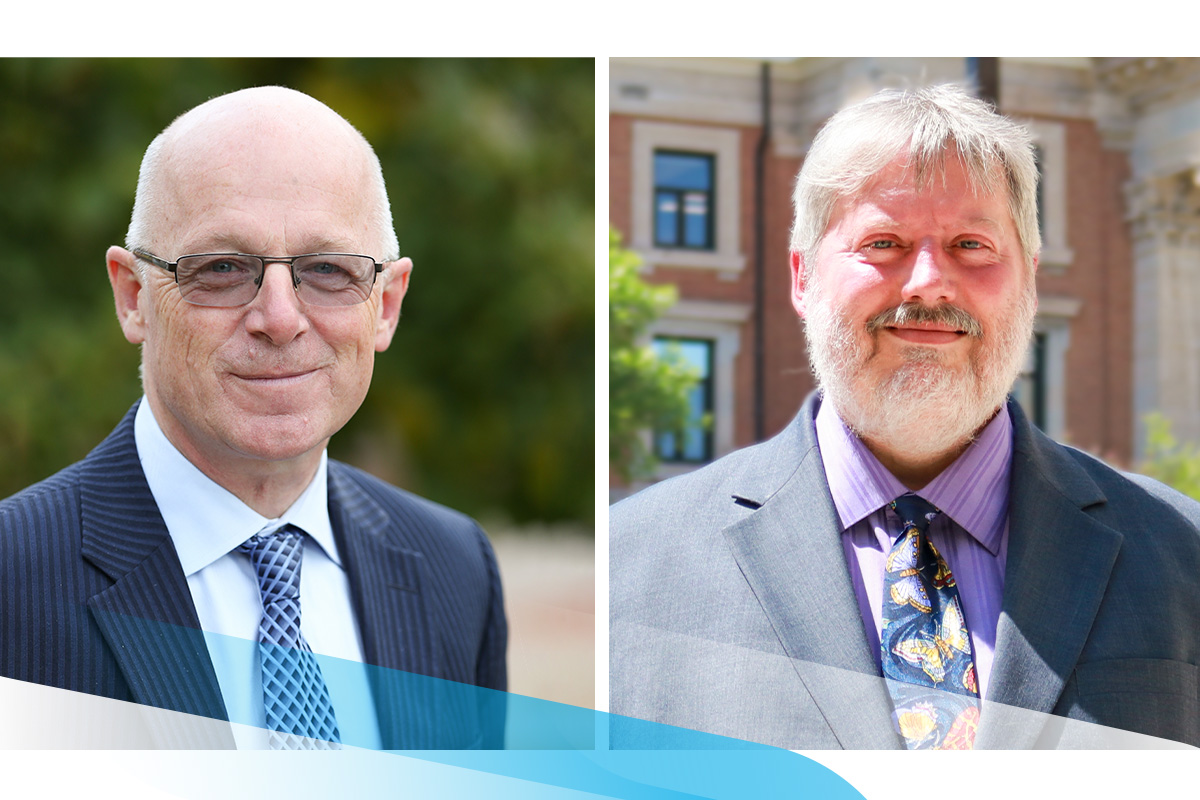 Leadership announcement July 2023
July 4, 2023 —
The University of Manitoba is pleased to announce the following decanal appointments:
Dr. Martin Scanlon
Dean, Faculty of Agricultural and Food Sciences – extension of appointment
Dr. Martin Scanlon will continue to serve as Dean of the Faculty of Agricultural and Food Sciences. His current term has been extended from January 1, 2024 to December 31, 2025.
"Thank you, to Dr. Scanlon, for agreeing to extend his appointment. I know that the Faculty will be well served by his continued leadership," says Dr. Diane Hiebert-Murphy.
Under Dr. Scanlon's leadership, the Faculty has undergone a major renewal of its academic staff in support of learning and research activities, with 30 faculty members recruited across multiple disciplines. The Faculty also secured two new Canada Research Chairs and four new research chairs supported by either government, charitable foundation or industry partners. Dr. Scanlon has played a key role in securing industry and government support for two critical infrastructure projects – a recently opened egg layer facility and a proposed agronomic research facility. Given the Faculty's special relationship to the land, Dr Scanlon has encouraged reconciliation activities, including the Faculty's Reconciliation Action Plan which is expected to be ratified in the fall.
Dr. Scanlon's research examines changes in the physical and chemical properties of food materials during processing and culinary operations. He has published extensively, with almost 300 articles and academic papers, and has advised or co-advised 89 postdoctoral fellows, graduate students and undergraduate student researchers.
The University of Manitoba congratulates Dr. Scanlon on the extension of his role.
Dr. Robert Hoppa
Acting Dean, Faculty of Arts
An accomplished administrator, professor and researcher, Dr. Robert Hoppa has been appointed Acting Dean of the Faculty of Arts, effective July 1, 2023 to June 30, 2024.
Dr. Diane Hiebert-Murphy, Provost and Vice-President (Academic) says, "I would like to thank Dr. Hoppa for his willingness to serve as Acting Dean. Given his strong academic record, exceptional leadership skills, collaborative approach, and prior experience serving as Acting Dean in the Faculty, I believe that the Faculty will continue to excel under his leadership."
Dr. Hoppa joined the University of Manitoba in 1999, after completing his PhD at McMaster University. He serves as the Associate Dean (Research) in the Faculty of Arts, a position he has held since 2009. A highly regarded faculty member and administrator, he also provided leadership as Acting Dean in the Faculty from July 1, 2011 to August 31, 2011 and from September 1, 2016 to August 31, 2017.
Dr. Hoppa is a graduate advisor in the field of biological anthropology and an active researcher with funding support from the Social Sciences and Humanities Research Council of Canada. His research focuses on issues of health and well-being of past populations.
The University welcomes Dr. Hoppa to this leadership position.