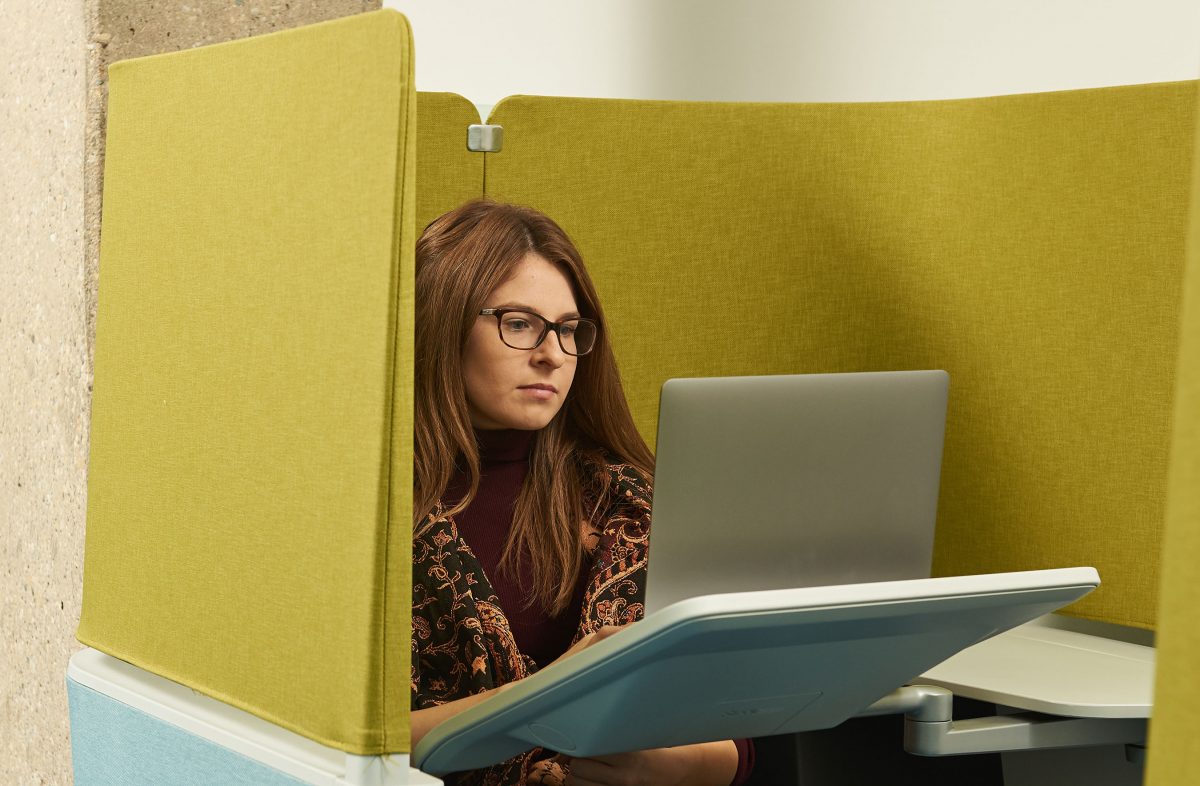 It's okay to not be okay
Robson Hall Mental Health Group emphasizes that everyone feels this way sometimes
May 15, 2020 —
It's okay to not be okay.
It is evident that this global pandemic has disrupted our daily routine and created uncertainty in many facets of our lives. What might not be so clear during this period is that it is okay to not be okay. Collectively, we are all experiencing an unprecedented traumatic event. The normal biological response is to experience stress and anxiety.
As law students, many of us strive to plan things out – our summer jobs, our courses, volunteering, networking. A lot of these things aren't possible to do right now and it is completely okay to be stressed and upset by this. Many of us had summer plans that have been disrupted and we don't know what will happen next. Requirements of self-isolation have impacted our ability to see family and friends.
Law school on its own is difficult. There are many pressures and demands we are faced with. Under normal circumstances, this is a challenging time. The global pandemic on top of all that is a lot to overcome. Most, if not all of us, have never experienced anything like this before and we probably never will again.
It is important to remember that we need to show ourselves self-compassion and practice self-care. This is a difficult period and it's okay if we are unsure how to feel or what to do. Don't be too hard on yourself. Take a deep breath. Go for a walk. Talk about what's on your mind. Reach out to your peers and friends. We are all experiencing this and together we will all get through it. We will all have a unique law school experience that we can share with others for years to come.
Below are a few resources that you might find helpful, plus some suggestions of how to cope with self-isolation.
Keep smiling and remember we can do this!
Mental Health Supports
*The following offer free counselling support over the phone for students.
You can also contact your regular doctor and they will refer you to a counsellor, mental health practitioner, psychologist, etc. This is also free.
Coping Mechanisms during Self Isolation
Yoga
Meditate
Journal
Stay in touch with friends and family

Zoom is a free app that can be used to have group video chats!

Play with pets
Read a book for fun
Do something for yourself!

Take a bath
Watch tv/movies
Listen to music

Do the fun things that you love to do that you never have time for
Stay Active

Go for a run, walk
Workout – there are tons of videos on Youtube and free apps that have workouts that don't require equipment
Check out the U of M Recreation Services Facebook page for workout videos from our own campus experts!

Reach out

This is a difficult time for everyone, so don't be afraid to reach out to people and tell them how you are feeling.

Talk it out
Get some fresh air
How to focus on schoolwork during this time
Sleep and eating properly is extremely important
Keeping a routine is important
Designate a specific work area
Eliminate distractions
Set aside a period of time to focus on schoolwork
Make a to-do list
Focus on completing one thing at a time
Reward yourself when you complete a difficult assignment or do readings you were dreading
Work as a team

Get a study buddy who can keep motivated and check in with each other (electronically)
Share outlines with students or work together on them

Unsure about a topic or what a case means?

Look at the Outline Bank and see if they can help clarify anything
Talk to profs and classmates. The people at Robson are amazing!

Remember that you are a strong and resilient individual and you will get through this!
You will be so proud of yourself and feel accomplished when it is DONE
Show kindness and consideration to everyone! This is a stressful time, but with compassion and looking after your well-being, you will get through it!