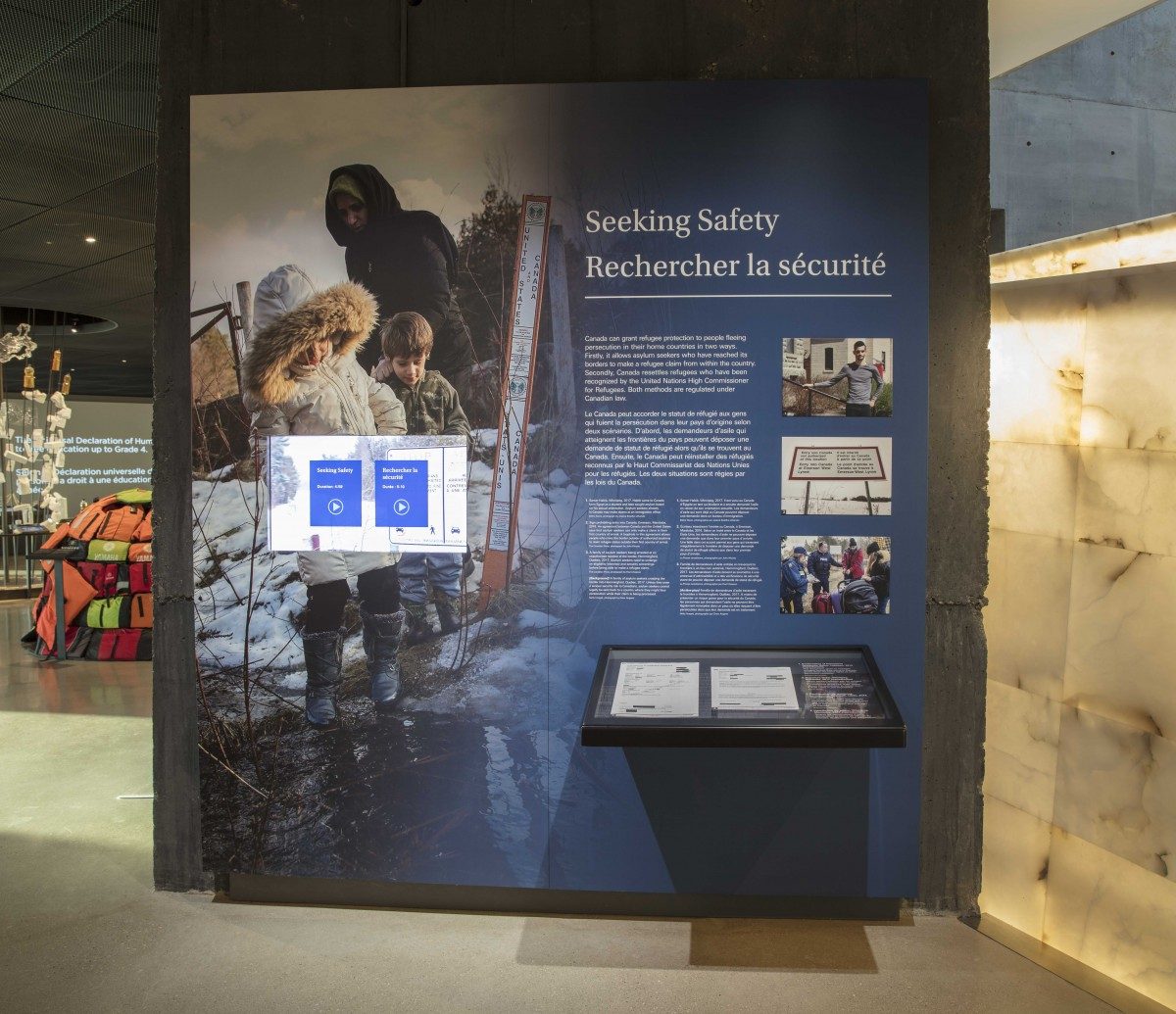 Law professor featured in new Canadian Museum for Human Rights exhibit
New exhibit explores stories of people seeking protection in Canada
November 14, 2017 —
A video interview with Professor Shauna Labman forms part of a new exhibit at the Canadian Museum for Human Rights (CMHR). The exhibit in the Museum's Rights Today gallery, encourages thought and conversation about asylum seekers in Canada.
The exhibit is titled Seeking Safety, and was researched by the CMHR, working with Professor Labman and the United Nations High Commission for Refugees in Canada. The exhibit explores through video, images and documents, the stories of people who have come to Canada looking for protection.
As part of her interview in the video, Labman breaks down common misconceptions surrounding the arrival of refugees and asylum seekers. The journey of those who cross into Canada by foot is also depicted through photographs.
Seeking Safety will be on display at the CMHR for the next year until October, 2018.